Travelling overseas with your bicycle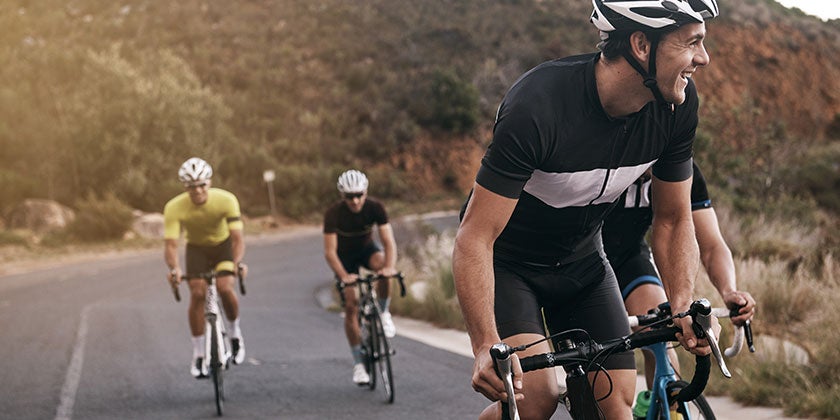 Did you know that with Real bicycle insurance, you can take out optional cover for your bicycle when you are overseas?
While many travellers choose to rent a bike when they reach their destination, there are very few bicycle rental companies offering multi-day, long distance touring bikes. And of course, if you are travelling to compete in an event, it is crucial to have your own bicycle.
So if you are jet-setting with your bike, make sure you talk to one of our Realbike consultants about the cover we can add onto your policy while you are overseas.
Cover for your bicycle overseas
We will extend your policy to cover your bicycle if you take it beyond the geographical limits for a period not exceeding (90) days, provided that you have advised us beforehand and we have agreed in writing to provide cover. During this period the excess applicable to any claim for loss or damage to your bicycle will be doubled.
Note: If you are purchasing on line and have already planned to travel, there is an option to select this cover in the quote to purchase process. If you intend to travel at a later date please call our Customer Service Team when you have finalised your travel plans.
Tips for travelling with your bicycle
When travelling overseas with your bicycle, it is important to check the baggage regulations with your airline before you leave.
While most airlines will allow you to travel with your bicycle, most have specific packing guidelines.
As an example, many airlines require you to prepare your bicycle by removing pedals (or fixing them inwards), fix handlebars sideways, deflate tyres and pack bicycles in a protective case, bag or box.
However, each airline has its own specific guidelines. As the main international Australian airline, Qantas specifies:
To be accepted for carriage, bicycles must be suitably packed in a bike box. Bike boxes can be purchased from most Australian Qantas Terminals. Customers can travel with their own bike box, however it must not exceed the dimensions and must be properly and securely packed.
Qantas bike pack dimensions are:
Length: 140cm (55in)
Width: 30cm (12in)
Height: 80cm (32in)
Before bicycles can be accepted they must be packed as follows:
Tyres must be deflated
Pedals must be removed
Handle bars must be fixed parallel to the frame
If the bicycles length exceeds 140cm (55in), the front wheel should be removed and fixed beside the rear wheel, inside the bike box
15 May 2012
Real Insurance is an award-winning provider of bike insurance.