Real Insurance XCM Mountain Bike Series 2014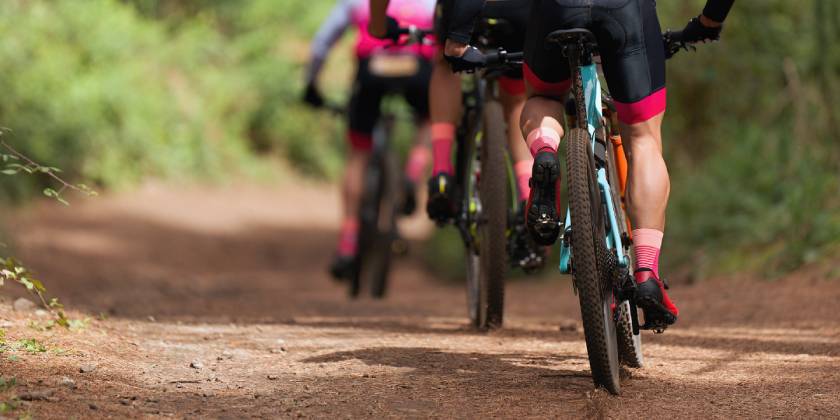 Cycling Australia is excited to announce their partnership with Real Insurance to bring the 2014 Mountain Bike XCM Series to the Australian cycling calendar for January to April next year featuring some of Australia's most beautiful locations such as the Hunter Valley.
Ever fancied playing tennis on the same courts with Roger Federer, or playing the same course with Tiger Woods? The sport of mountain biking is unique for beginner riders, in that there is the thrilling opportunity for you to race on the same course as the professionals. The best riders in the world share their experience with the mighty weekend warriors of the sport.
The season will start in Adelaide but will have events all around the country, showcasing some of Australia's most beautiful natural locations. The XCM series will be part of the larger Subaru MTB season, Australia's premier mountain bike season. Every year this series of events plays host to Olympians and newbies out to get fit.
The series will allow for beginners to race on the same course that the professionals race, with the choice of races including: Cross Country Eliminator, Cross Country Olympic, Downhill and Marathon. The marathon courses can be raced at your own pace and represent an unparalleled opportunity to head out into the bush on a solo bicycle adventure while accompanied by a number of like-minded souls. A day out or a race, you choose.
The mountain bike series has three pillars which it looks to include in all events: "community engagement, support of local mountain bike organisations and races that serve as destinations for riders and their families". Nowhere will this be more visible than come March at the National MTB Championships in the beautiful mountain township of Bright, Victoria where the Southern Hemisphere's mountain bikers will come together to celebrate all things knobby tyred.
In April next year, Real Insurance XCM Series will culminate the day before the biggest show of all, the UCI Mountain Bike World Cup in Cairns. This allows riders and their families to have a tropical week away, watch the fastest riders in the world go round and do some racing themselves through the beautiful Atherton Tablelands of Tropical North Queensland.
Real Insurance will be covering the action at the races and bringing to you via our blog, Facebook, Twitter and Google+ all the highlights of the XCM series, as well as a few tips for beginner cyclists and training tips for the weekend enthusiasts. For more information about the series visit the Cycling Australia.
20 Nov 2013
Real Insurance is an award-winning provider of bike insurance.