Ride free on 12 exceptional Australian cycling paths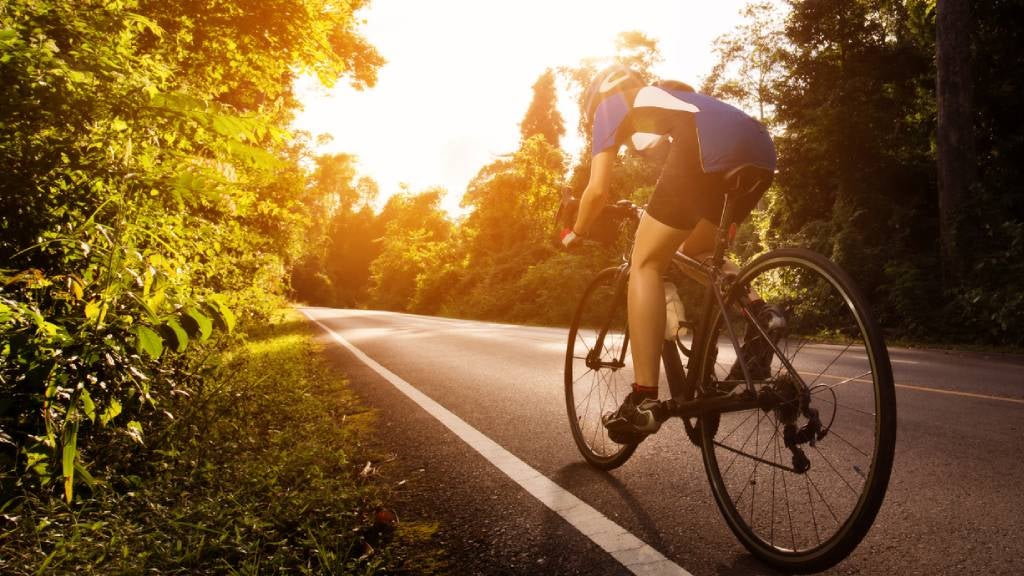 Australians love to cycle. Whether it's for exercise, commuting between home and work, or simply to get out with friends and loved ones – there's really nothing quite like hitting your stride on a great ride.
With cycling numbers around the country rocketing up to 69% compared to pre-pandemic levels, there's never been a better time to get on your bike and explore some of the country's very best cycling paths. We've got the lowdown on 12 top trails across every state and territory.
1. NSW – Kosciuszko National Park Paths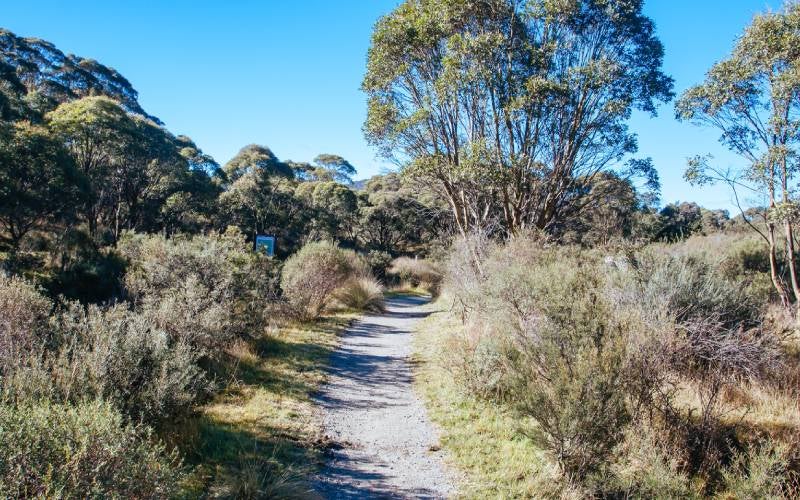 Only open during the summer months (because in winter it's covered in snow!) you can enjoy several easy- to intermediate-grade rides around the Thredbo–Perisher area. The Mount Kosciuszko Summit Trail is the country's highest mountain bike path, and you can wind your way up before leaving your bike for a 1.7km hike to the peak.
2. NSW – Bruns to Byron Beach Ride
A classic for locals and holidaymakers alike, the Bruns to Byron Beach Ride is a 13km ride that will take the average cyclist around 1.5 hours total. Take in the sights of one of the world's most enviable locations, but be sure to go at low tide so you can avoid soft-sand sections and wet shoes.
Experience a piece of Australian history along the 210km Goldfields Track. Beginning in Bendigo and finishing just south of Ballarat (or vice-versa, depending on your preference), you'll travel through some of the most important sites of the Victorian gold-rush era, with a stop in beautiful Daylesford a must.
4. VIC – Mt Buller Paths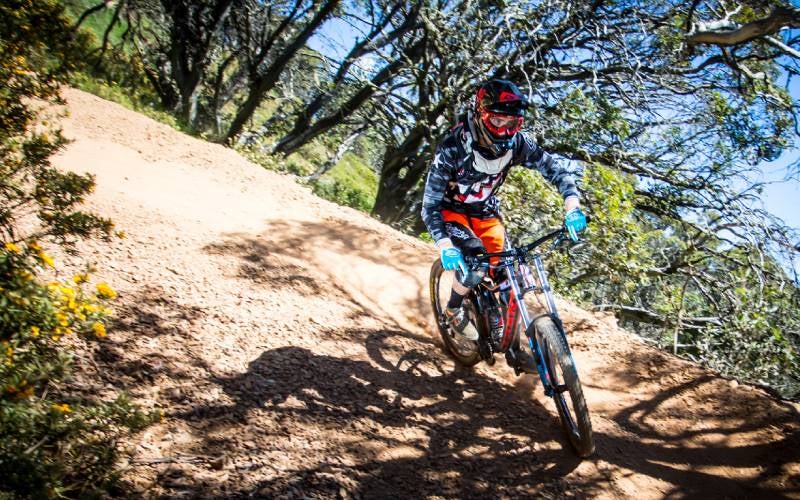 If you prefer the sunshine over snowy mountain trips, then heading to Mt Buller during summer brings with it the opportunity for challenging cycling trails. One of the most popular, the Mt Buller Tourist Road, soars more than 920 metres in elevation and is filled with hair-raising hairpin turns.
5. QLD – Brisbane River Loop
Take in the sights of the Queensland capital as you begin your ride in funky South Bank before trekking out to Indooroopilly and back again. The full loop is around 40km while the mini-version is a comfortable 20km ride.
If Far North Queensland is your preferred destination in the sunshine state, then you just have to experience the Smithfield Mountain Bike Park Trails. From easy green trails that last just 15 minutes to advanced black trails that will have you soaring over jagged rock paths – there's something here for every level of mountain biker.
7. WA – Collie Darkan Rail Trail
Through wild bush, picturesque parkland and so much more, this 46.5km ride is frequented by not just cyclists but also bushwalkers and horse-riding enthusiasts. During the spring months you'll be walled in by incredible wildflowers, and if you decide to do the whole trail you can make a great weekend of it (as it's a comfortable two-day journey).
8. WA – Murray Valley Mountain Bike Trails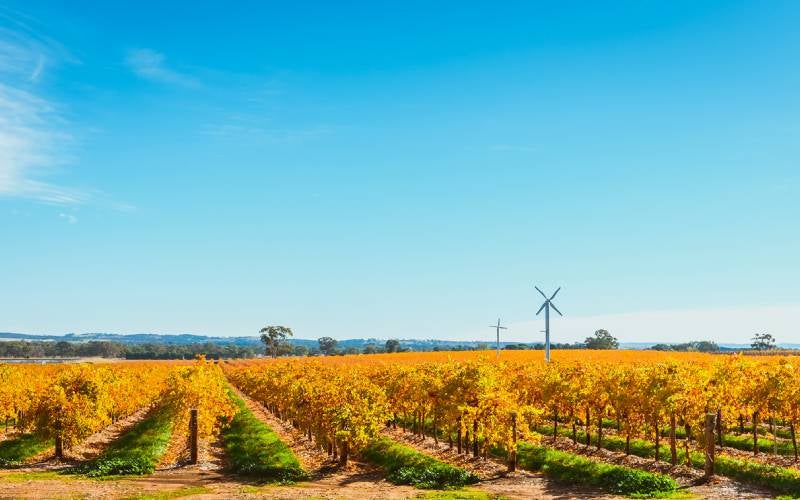 Snotty Gobble, Quokkamoly, Karrakatoa – what do all these nonsensical words have in common? They are all names of different paths on the Murray Valley Mountain Bike Trails. Beginners, intermediates and advanced cyclists are all welcome here, and with 16 different paths to explore you can return again and again.
9. SA – Riesling Trail
Despite the name – and South Australia's gift of crafting some of the best Riesling in the world – the Riesling Trail offers much more than just vineyards and wineries. It's a 33km track that begins at the Auburn railway station building and winds its way through beautiful scenery before releasing you at Stanley Flat.
10. ACT – Stromlo Forest Park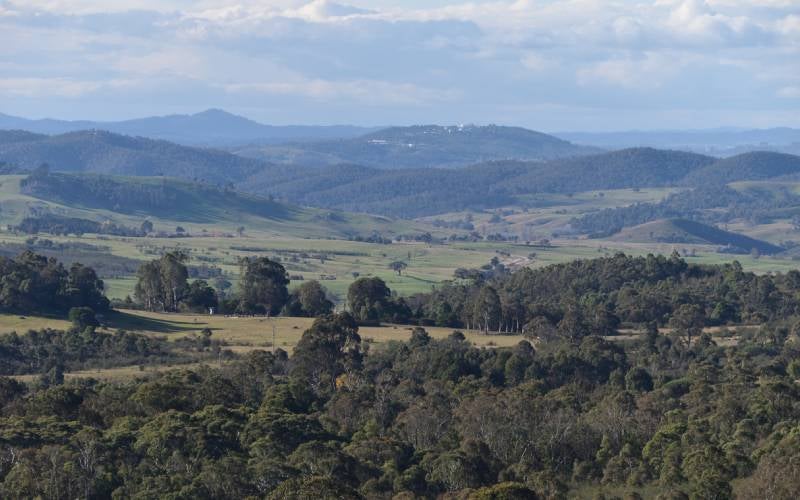 Canberra's purpose-built facility in the Molonglo Valley really does have something for everyone. Running tracks, equestrian trails and – best of all – more than 50km of mountain bike trails. There's even a 1.2km criterium cycling circuit!
11. NT – Katherine Riverlink Trails
You haven't truly cycled in Australia if you haven't done it in the Northern Territory. The Katherine Riverlink Trails is a great place to start for all levels of cyclist – there are three main tracks over 18km, and plenty of natural attractions to stop and explore along the way. Just be aware that there are some unpaved sandy sections to contend with.
12. TAS – Blue Derby Mountain Bike Trails
As one of the most breathtaking places in Australia, if not the world, Tasmania is perfect for cyclists who love anything but flat paths. The legendary Blue Derby Mountain Bike Trails cover some 125km of purpose-built pathways, with options for those who are just starting out right up to the most experienced mountain biker. You really can test your limits at Blue Derby!
It's easy to get caught up in the magic of a good ride, but there are safe bike-riding guidelines for a reason. Whether you're heading out to one of these 12 amazing cycling paths, or just going for a spin around your neighbourhood, protect yourself with some cycling safety tips and be sure your bicycle insurance is up to date.
Find out more about Bike Insurance with Real
Learn more
17 Dec 2021
Real Insurance is an award-winning provider of bike insurance.