How does income protection insurance work?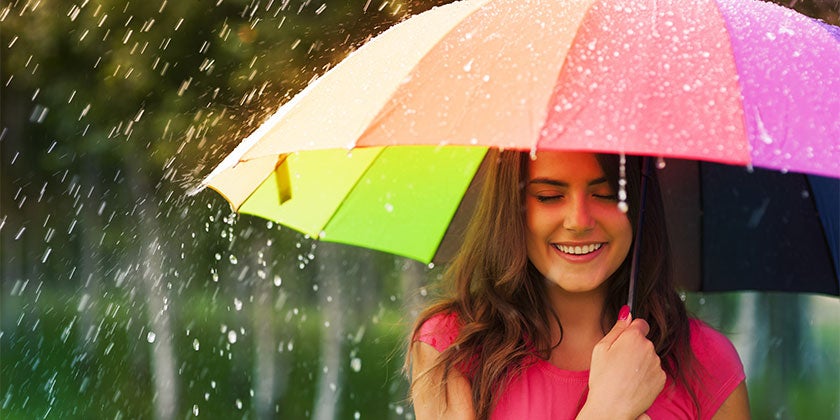 Have you thought about what would happen if you were to get sick or injured and be unable to work? Income protection insurance is designed to protect you and your family against this financial risk. And by understanding how income protection insurance works, you can make an informed choice about what your needs are, and how it could benefit you and your household.
What's covered by income protection insurance?
Sometimes known as salary continuance, income protection insurance pays you a regular benefit amount if you are unable to work for an extended period of time. For example, Real Income Protection Insurance will cover up to 75 per cent of your pre-tax income, up to $10,000 each month.* So, if you earn $5,600 per month and you are unable to work for six months, Real Insurance will pay up to $4,200 per month (after your selected waiting period) until you're back on your feet.
Income protection insurance is also generally tax deductible, so you can claim your premiums on your personal tax return.
Other features to note include:
Benefit period When you apply for your policy you can choose a benefit period, and with Real income protection this could be anything from six months, one year, two years, or five years. This means you're paid the monthly benefit for up to your nominated period depending on how long you're unable to work due to illness or injury.
Waiting period Income protection insurance policies generally come with waiting periods. Real income protection offers a choice of a 30 day or 90 day waiting period before you start receiving benefits for an eligible claim.
In addition, you might be able to opt for extras that are designed to ensure financial stability for all members of the household in the event of illness or injury.
For example, Real income protection insurance optional extras include:
These optional covers can help you and your family get back on your feet faster.
What can you use your benefit payments for?
Income protection insurance is designed to replace your income and help you avoid financial hardship, so you can use your benefits for anything you deem will do this best. When the benefit amount is paid into your account, you can use the money to pay for anything from the rent or mortgage, to your utilities bills or grocery shopping.
Exclusions
Income protection insurance comes with specific exclusions, and these can vary depending on your provider. For example, you might not be covered if you can't work due to an illness or injury caused by a mental illness, self-inflicted injury, attempted suicide, drug use, participating in illegal activities, or pregnancy.
How are premiums calculated?
Insurers calculate your premiums based on a range of factors. This allows you the flexibility to increase your cover according to your family needs, or reduce your premiums if you think you need a lower level of coverage.
Benefit amount You can choose a lower income replacement percentage or benefit amount if you think you'll be able to get by with lower benefit payments. This will result in a reduced ongoing premium cost, as you'll be insured for a lower amount.
Waiting period If you choose a longer waiting period, such 90 days instead of 30 days, you may have a lower premium.
Benefit period Opting for a shorter benefit period – the time for which you'll receive benefits –- may also result in lower premiums.
Occupation If you're in a high-risk occupation, you may be required to pay higher premiums due to the increased risk to your person.
Age It is generally standard: the older you are, the higher your premiums.
Gender Your premium may be affected by your gender.
Lifestyle factors Your insurer may charge you a higher premium if you participate in extreme sports or hazardous activities, as this may have an impact on the likelihood of you being injured. In addition, lifestyle activities such as smoking may result in a higher premium, due to the increased risk of health issues.
Medical history Generally, providers will ask for details about your state of health and family's health history, which may affect your premium.
Income protection insurance is an excellent option for those who want to ensure they're financially protected against being unable to work for an extended period of time due to illness or injury. With regular benefit payments, you may be able to keep up with your mortgage repayments, household expenses, and recover more quickly without having financial stress. With a range of optional covers and flexibility to vary benefit terms, income protection insurance is a sensible consideration for anyone reliant on regular income for their lifestyle.
Real Insurance is a trusted insurer to households across Australia. Find out more about Real Income Protection Insurance or request an obligation-free quote.
20 Jul 2018
Real Insurance is an award-winning provider of income insurance.