How is Income Protection Insurance calculated?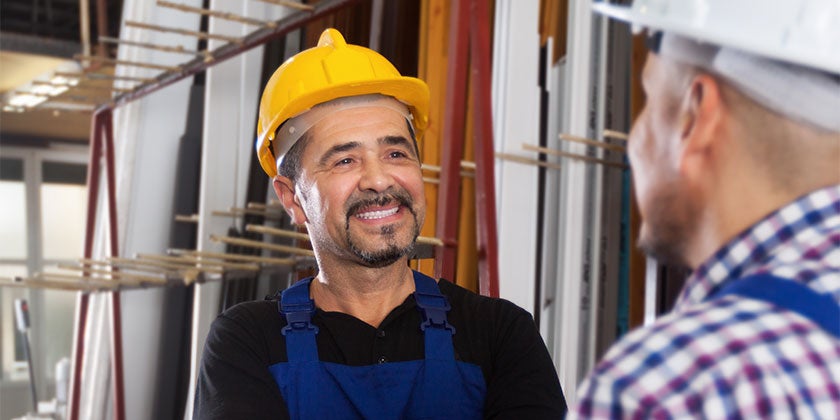 Income protection insurance is a great option for people wanting to protect themselves against financial strain if they are not able to work. Your benefit would be calculated according to a wide variety of factors. These include your age, gender and smoking status, your occupation and your current health and lifestyle, in addition to the benefit level and waiting period you choose.
If you're thinking about getting income protection insurance, you should find out as much as you can about how premiums and benefits are determined.
Understanding Income Protection insurance
Income protection insurance isn't designed to replace other types of life insurance such as life cover, accidental death, or total and permanent disability. It differs from these types of insurance in a number of ways, especially in how it pays out a periodic benefit to replace your salary for a nominated period of time for example, six months, one year, two years or five years.
Rather than paying out a lump sum to a beneficiary, income protection insurance is paid to you. The aim is to replace your income, help you meet your ongoing financial obligations, and allow you to get better (and back to work) as soon as you can.
Premiums
Your premiums are determined by your level of cover, your chosen waiting period (before you're eligible to claim), and possibly your occupation, among other factors. While there's no simple rule to determine the premiums you'll pay, certain factors are likely to increase or decrease your premiums.
Level of cover – Most insurers will pay you up to 75 per cent of your pre-tax income up to a given cap (such as $10,000 per month), but you could choose a lower level of cover. The lower your level of cover, the less you'll pay in premiums.
Waiting period – You could choose a longer waiting period – waiting periods could range from 30 days to 90 days or longer.
Benefit period – Your nominated benefit period will affect your premiums. Whether it's six months, one year, two years, or five years, the longer your benefit period, the higher your premiums are likely to be.
Age and gender – Your age can affect your premiums, as can your gender.
Health and Lifestyle factors – your current state of health and other Lifestyle factors can impact your premium levels, since they can affect your risk levels for certain illnesses. For example, if you're a smoker, your premiums can be different to another non-smoker who is otherwise the same as you in all other factors.
Understanding how premiums can vary could help you save, especially if you choose a different waiting period or cover level. However, it can also allow you to understand why your premiums might change over time. For example, if you change jobs or change your lifestyle, your insurer could adjust your premium levels as a result.
Note that income protection insurance premiums are generally tax deductible, so you'll be able to reduce your premium indirectly by claiming some of it back at tax time.
Benefits
You have more control over the income protection benefits you could be eligible for if you're unable to work due to illness or injury. This is because you can specify the cover level you'd like to have, along with the benefit term. Real Insurance offers benefits of up to 75 per cent of your pre-tax earnings, up to a capped amount, such as $10,000 a month. A waiting period will apply.
With a pre-tax salary of $70,000
If you earn a pre-tax salary of $70,000 and have a 75 per cent policy, you could be eligible for a monthly benefit of $4,375 ($70,000 multiplied by 0.75 = $52,500, which will be paid out in monthly installments).
With a pre-tax salary of $200,000
If you earn a pre-tax salary of $200,000 and have a 75 per cent policy that has a $10,000 cap, you'd be eligible for $10,000 each month (even though 200K multiplied by 0.75 is $150,000, which would be $12,500 a month).
Tailoring income protection insurance to your needs
Your premiums and benefits will change depending on your level of cover, the waiting period you choose before you can claim, and other factors. While ensuring you can afford to meet your premium obligations is important, so is choosing a level of cover that meets your requirements.
Doing a budget of your monthly expenses will give you a good idea of what you'll need to meet your needs if you're unable to work. Of course, if you usually spend well below 75 per cent of your monthly income, having a policy that pays out 55 per cent or 65 per cent of your usual income could be sufficient.
The best way to work out how much income protection insurance you'll need is to start by working out a total monthly household budget. For example, the average Australian household costs of a couple with children is $1,848 per week. Once you have your budget, you can calculate how much of your monthly salary you would need to cover these costs before choosing a level of income protection cover – whether it's 55 per cent of 75 per cent – that's right for you.
Income protection insurance can protect you against the risk of financial hardship due to life's unexpected events. If you're unable to work for a period of time because of illness or injury, you can meet your obligations as you recover and return to work sooner rather than later. By working out the right level of cover for your needs, you'll be ensuring you can access the right level of benefits.
Real Insurance offers award-winning, affordable Income Protection Insurance to families and singles. To find out how our income protection cover can help you protect your financial security, contact us today or request a quick quote online now.
12 Jul 2018
Real Insurance is an award-winning provider of income insurance.