Income protection insurance for contractors & self-employed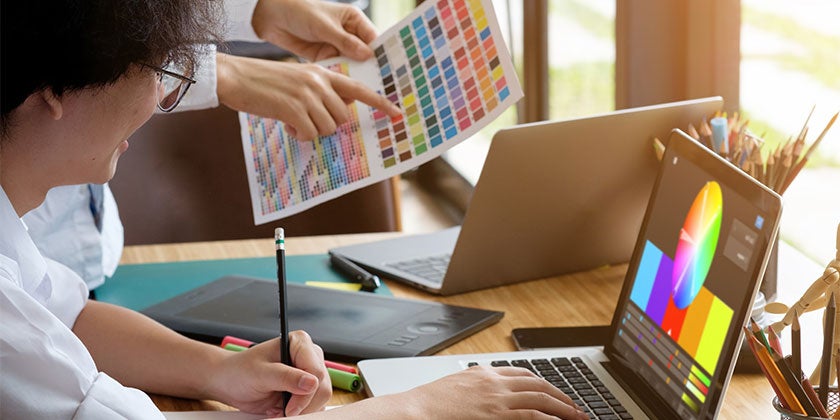 Australians are underinsured when it comes to categories like income protection, and contractors and those who are self-employed may be at more risk of financial hardship if they are not protected against future loss of income.
If you're a business owner, contractor or a self-employed worker who earns an income through personal exertion, have you thought about what will happen if you can't work due to temporary illness or injury? If you haven't, it might be best to consider income protection insurance.
An introduction to income protection insurance
If you can't work for a period of time due to injury or illness, income protection insurance provides you with a periodic benefit for a certain period.
For example, Real Income Protection Insurance provides monthly payments of up to 75 per cent of your pre-tax income, up to $10,000 a month. So, if you earn $1,800 per week as your wage, and are injured and unable to work for say 8-12 weeks, you would be eligible to receive up to $1,350 per week depending on your policy. A waiting period before you can make a claim and a maximum benefit period will apply.
You may be able to increase or decrease your level of cover (benefit amount provided) depending on your insurer, and you can generally deduct your premiums from your taxable income.
Benefits for business owners, the self-employed, and contractors
Income protection insurance offers numerous advantages for anyone who relies on a regular wage. However, it's particularly worth considering for business owners who pay themselves a wage for their efforts, those who are self-employed, and contractors.
1. Critical role in business
As a self-employed person, you most likely play a critical role in keeping your business projects and commissions to schedule. If you're the only worker, and unable to work for an extended period of time, one way you can use your income protection insurance payout is to pay a short-term contractor to do your work, which may help keep your projects afloat and customers happy while you're off sick or injured.
By contrast, an employee might be able to take sick leave for a week or more while still being paid.
While income protection insurance is highly beneficial for employees, it's especially suitable for the self-employed and contractors, because they're exposed to a second level of risk through their business accounts. If you were to take time off work due to illness or injury, what would happen to your business and your income? What would happen to both your business finances and household finances? Would you be able to pay your suppliers, office landlord, vehicle lease company, and other debtors?
Cover with income protection insurance gives you certainty you'll be receiving a fixed monthly cash amount, so you can recover without worrying about paying your bills and buying groceries.
2. No cover under worker's compensation
If you're a business owner, self-employed worker or a contractor, you may not be covered by worker's compensation. However, it's important to note that in some cases contractors can be covered as workers, depending on state/territory regulations.
As you may not be covered under worker's compensation, you won't be able to claim for things like compensation for wages when you're not fit for work or for medical expenses and rehabilitation. This leaves you particularly vulnerable to loss of income and financial hardship if you were to become injured or sick.
3. More people relying on self-employment
With the rise of the 'gig economy' in Australia, more people could be relying on temporary jobs and part-time contracts for their income. This means having income protection insurance is more important than ever.
Income protection insurance can protect even part-time workers as long as they satisfy a minimum number of working hours (for example Real Insurance requires a minimum period of 15 hours a week).
4. Universal cover
Unlike worker's compensation, income protection insurance covers you for both at-work and out-of-work conditions. Even if you're travelling interstate or overseas for work or for personal reasons, you can still be covered if you're injured or get sick depending on your policy's product disclosure statement.
So, whether you're a contractor, self-employed person or an employee, you can benefit from income protection insurance. To find out more, download our free Guide to Income Protection Insurance.
Real Insurance offers valuable insurance products that protect the quality of your lifestyle, and the financial security of your family. Find out more about Real Income Protection Insurance or request a quick quote now.
11 Oct 2018
Real Insurance is an award-winning provider of income insurance.