Income protection insurance: direct vs super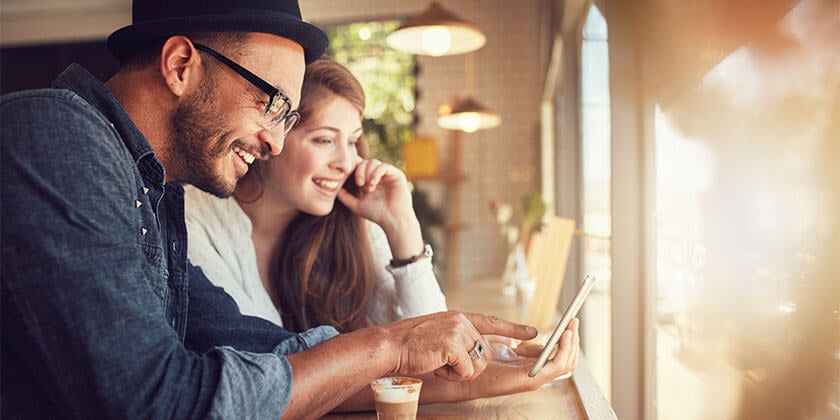 Income protection insurance can give you peace of mind knowing you and your family will be protected if you're unable to work for a period of time. Whether it's due to illness or injury, you can receive a percentage of your current pre-tax income to get back on track quickly. For example, Real Income Protection Insurance offers up to 75 per cent of your current pre-tax income, up to a maximum of $10,000 per month.
Income protection insurance can be obtained through super or you can choose your own insurer. So, what's the difference between super-based income protection and getting it direct?
What is income protection insurance?
Income protection protects you and your family against financial hardship. You can take your time – dependent on the level of cover you have chosen – to recover from sickness or injury with confidence knowing you can use your benefit to cover your daily expenses, mortgage, school fees, and other expenses if you're unable to work for a while.
Income protection insurance is worth considering for anyone who relies on a steady income, and, it can be particularly useful for self-employed people and small business owners who rely heavily on their ability to work.
Direct income protection with an insurer of your choice
The benefits of obtaining income protection insurance through a direct insurer include the following.
Control
You have control to choose your insurer and the benefit amount you prefer with direct income protection insurance. Instead of your super fund manager deciding these details for you, you can find a policy that offers great value for money, and nominate a level of cover that best suits your needs.
You'll need to manually adjust your cover if your income rises or falls, and in some cases, you may be required to renew your policy based on these changes.
Customisation
You may be able to customise features of your policy such as your payout length, benefit waiting period, and the percentage of income you want to be insured for, so your premiums match your budget as well as how much cover you need.
Tax deductibility
If you take out income protection outside of your super, you can usually claim the deductions from your tax assessable income. Check in with your financial advisor or accountant to see if this works for you.
Satisfaction levels
Myths including higher premiums, long claim periods, and high claim rejections levels are sometimes associated with buying insurance directly. Despite this, Roy Morgan research indicates people who buy their risk and life insurance directly from an insurer have a much higher satisfaction rate (76.4%) than others. Buying direct online or on the phone is also associated with higher satisfaction levels, perhaps due to the convenience factor.
Optional add-ons
In addition to having more control over waiting periods and benefits, direct income protection gives you access to optional add-ons. This allows you to tailor your cover to match what you need. Add-ons may include optional cover such as homemaker insurance, children's insurance, final expenses insurance, and rehabilitation benefits.
Income protection through super
Income protection through super offers both advantages and limitations depending on your situation. Factors to consider include the following.
Cost
One of the potential advantages is you could get cheaper income protection because super funds take out policies in bulk. However, income protection through super may leave you with less cover than you would need to maintain your lifestyle without your income.
Pre-tax super contributions
The premiums are covered by your pre-tax super contributions, so they could be cheaper than after-tax premiums. However, keep in mind getting direct income protection often means you can deduct the premiums from your assessable income.
Convenience
Getting income protection through super can be convenient. Additionally, if your super is through an employer-sponsored fund, your cover is typically automatically adjusted as your income rises or falls, allowing you to stay protected for your income level.
Super balance
If you have income protection through super, it may mean your premiums are being paid out of your super and less money is going towards your retirement. Over decades, this may result in a significant difference in your super balance.
Claims
Claims may be more complicated through super-based income protection, and it could take more time to make a claim. The fund manager will need to assess whether you meet the conditions of release before you're eligible for the income-protection benefit.
Unitised benefits
Depending on your fund and your situation, your benefit amounts could be unitised. This means they're set as a dollar amount rather than as a percentage of your income. If your income rises over time and you're accustomed to having more cash, unitised benefits could leave you short.
Whether you should have income protection through super or get it directly with an insurer of your choice depends on your situation and cover needs. Speak with your financial advisor if you have any doubts, and consider your family's needs when choosing the type and level of cover.
Real Insurance is an awarding-winning insurer dedicated to protecting the quality of your life. Our income protection insurance is designed to help you take care of your most valuable asset – you, and your ability to earn an income.
1 Jun 2018
Real Insurance is an award-winning provider of income insurance.