How to stay safe at work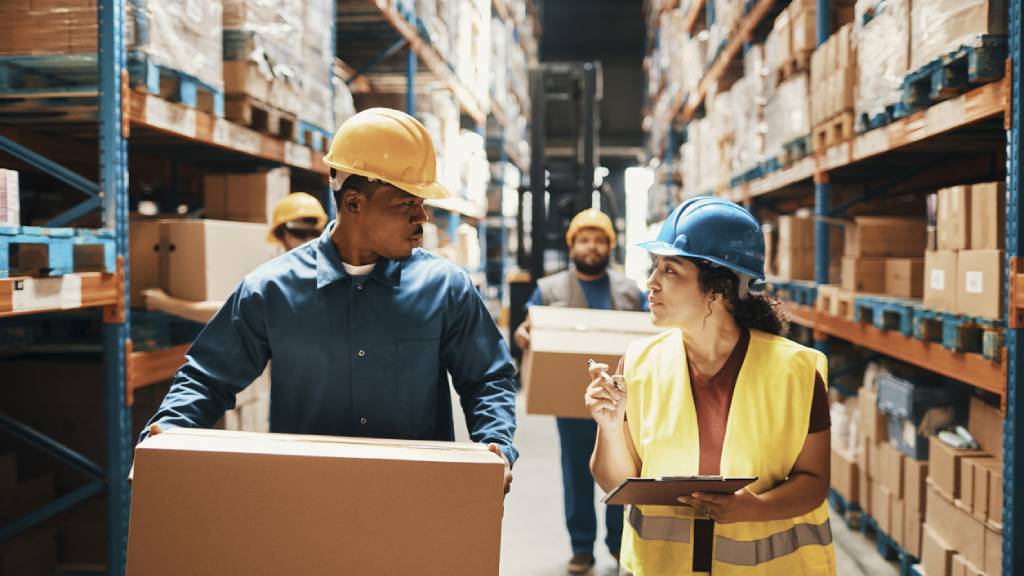 Despite the fact that we live in a first-world country with a whole range of fantastic standards, checks and procedures in place, sadly the workplace accidents still happen – and quite often.
In fact, according to a 2014 report by Safe Work Australia, there were 132,570 workers' compensation claims for serious work–related injuries or illnesses made in 2010–2011.
You probably won't be surprised to hear that the industries with the highest incidence rates of serious claims (per thousand employees) were the agriculture, forestry and fishing industry followed by manufacturing, and transport and storage industries. And a typical serious workers' compensation claim involves around four weeks absence from work.
So, here at Real Insurance we've put together our top tips for how you can stay safe at work:
Reduce stress as much as possible
When you're stressed and feeling overloaded or tired, you're far more likely to be distracted in the workplace. This can be quite hazardous - especially if you work in a manual position that requires focus and coordination.
Stress can also lead to serious depression, job insecurity, and conflicts with other workers. If you're feeling stressed or overwhelmed, try to speak to a manager or director who can help you reduce your workload, or identify ways to help you manage it more effectively.
Be aware of your environment
One of the key ways to avoid danger in the workplace is to be aware of it in the first place. If you start at a new job, make sure you're given a full induction, which involves an explanation of any potential hazards. Ensure that everyone else you work with is also aware of where everything is, and how it all works.
Reduce fatigue
Too many accidents happen when employees are tired or exhausted, and therefore lacking focus. While it's difficult to ensure you're always well rested when coming to work, it's also wise to be smart about what you have on your plate. If you feel like your job could become dangerous because you feel too exhausted, be sure to speak up and let your manager/boss know before it's too late. It's also important to take regular breaks throughout the day, to ensure you're able to concentrate.
Never drink or do drugs on the job
A staggering number of workplace accidents occur when employees are intoxicated. Never mix drugs/alcohol with work - especially physical labour. If you think you may have a dependence problem, speak to someone you can trust, and seek help. There are plenty of low-cost or free services available to help you overcome your addiction.
Educate yourself
If your employer doesn't provide educational material regarding health and safety, then make it a priority to educate yourself. If you work in an office, for instance, it's important to be aware of ergonomic seating positions, and to arrange your desk in the best way possible. If you work in construction, or in a factory environment, it's important to learn correct lifting and moving techniques. For instance, if you need to constantly carry heavy loads, keep the load close to your body and lift using your thighs rather than your back.
Always wear the right uniform/equipment
If your workplace has protective equipment, be very vigilant with how you wear it. If the equipment is damaged in any way, always report it. This equipment could save your life. If you have suggestions as to how your equipment could be improved, raise your concerns with the person in your business that is responsible for occupational health and safety.
Be open and communicative
Safety is the responsibility of your entire team. If someone else isn't adhering to the right systems or processes, they could be putting you at risk. Be sure to report any breaches of workplace safety, or try to help educate other staff regarding how they should be working for optimal health and safety. Being open and communicative with your team members can make a big difference.
Always follow processes
By following tried and trusted processes, even if they may seem laborious at times, you're far less likely to run into problems. Accidents can often occur when employees take unnecessary shortcuts.
Work clean and neat
Whether you work in an office, a factory, or even out on a construction site, it's always important that you keep your workspace free from clutter and any unnecessary obstacles. Of course, a tidy environment can also help you think clearly, and work more effectively as a result.
Enable clear access
Always ensure that every employee has obvious and direct access to safety equipment (such as fire hydrants and blankets), as well as emergency exits. This will ensure everyone will be able to react more effectively if a safety incident occurs.
Most importantly, it's vital that you are mindful and aware of workplace safety. If you're not sure about what policies or procedures exist at your place of work, don't ever be afraid to ask! And don't wait until it's too late.
2 May 2014
Real Insurance is an award-winning provider of income insurance.