Answers to 8 important parental leave questions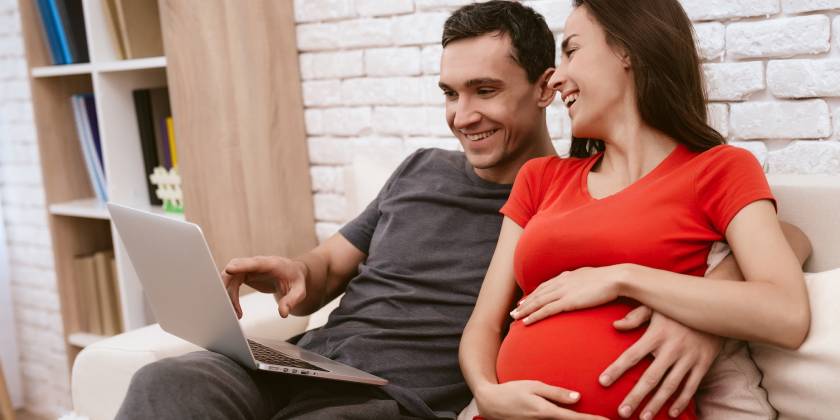 ou're expecting a little bundle of joy. Congratulations! While becoming a parent can be one of the biggest changes you'll ever experience in your life, a little research and planning can help you ease into parenthood. If you work, this includes getting up to speed on parental leave.
Here, we answer your most pressing questions about parental leave.
1. Am I entitled to parental leave?
In Australia, all employees are entitled to take 12 months unpaid parental leave if:
They've worked for their employer for at least 12 months before the date or expected date of birth, and
They are the parent that has (or will have) responsibility for the care of the child and are therefore the 'primary carer'.
If you're a casual employee, you'll need to show that you've been working for your employer on a regular and systematic basis for at least 12 months and had expected to continue to work with the employer on a regular and systematic basis.
2. Can my partner stay home with the baby while I go back to work?
Yes! Australia's National Employment Standards, which cover these minimum parental leave entitlements, extend to employees whose spouse or de facto partner gives birth. So, if it's your partner who'll be changing nappies and is deemed the 'primary carer' (see question 1) while you return to work, they are eligible for parental leave.
3. What about paid parental leave?
The Australian Government offers a parental leave scheme that covers 18 weeks of leave at the national minimum wage. At the time of publication, this is just over $700 – but the rate can change.
Dads and partners can also apply for two weeks of paid parental leave at the same rate.
Some employers also offer paid parental leave in their employee benefits schemes. This doesn't change your eligibility under the government scheme – you can receive both.
4. Who are these generous employers that top up paid parental leave?
Many government departments and large companies offer parental leave schemes outside the government scheme. Sometimes, a company website will cover this on the employee benefits page. Otherwise, it's a question you can ask during the recruitment process.
If you are an existing employee, contact your HR Department who will be able to provide guidance on your company's parental leave policies and help you through the process of organising your leave.
Some forward-thinking organisations now offer generous schemes as a way to attract and nurture top talent. Global beverage company Diageo, for example, gives mothers and fathers six months paid parental leave regardless of how long they've been with the company. Let's hope more employers jump on board!
5. How far in advance do you have to schedule parental leave?
Understandably, you need to give your employer some warning that you'll be heading off to look after your little bundle of joy for a while.
You need to give your employer notice at least 10 weeks before you plan to go on leave. Give the notice in writing and include your nominated start and finish dates, as well as how much total leave you wish to take.
Your parental leave can start up to six weeks before your due date. Employers have the right to ask for evidence of your expected due date (or expected placement date if you are adopting), so be prepared to provide documents like medical certificates.
6. What if I'm a freelancer, sole trader or work for myself?
You already know it's harder to manage periods away from work if you're a freelancer or sole trader, however there is some good news. You may still be eligible for the government's paid parental leave scheme provided you meet these minimum work requirements:
You've worked for 10 of the 13 months before the birth of your child.
You've worked a total of 330 hours (about one day a week) during that 10-month period.
7. Can I extend parental leave?
According to the Real Deal on Working Parents Survey, nearly 40% of parents return to work within 3 months, 21% within 6 months and 24% within 12 months. However, if you get to the 12-month mark and don't want it to end, you are entitled to request a further 12 months of leave.
8. Will my superannuation be impacted?
Periods of unpaid leave will affect your superannuation and unfortunately there's nothing that requires employers to pay super contributions during periods of paid parental leave. However, some generous companies continue paying these contributions during both unpaid and paid parental leave.
Adding a baby to the family means a steep learning curve (and a few sleepless nights!). However, a little research and preparation can help you ease into this new chapter with confidence. A huge part of the preparation phase is being financially prepared – will you be able to maintain the standard of living that you want, and look after a newborn on a reduced wage? Having a solid understanding of the costs associated with having a baby can help you put together a budget or a plan, but it also pays to speak with a financial planner if you have more specific questions.
Find out more about life as a parent with more lifestyle and parenting tips from Life Spotlight.
5 Sep 2019
Real Insurance is an award-winning provider of income insurance.