Work-life balance: what is it & how to achieve it?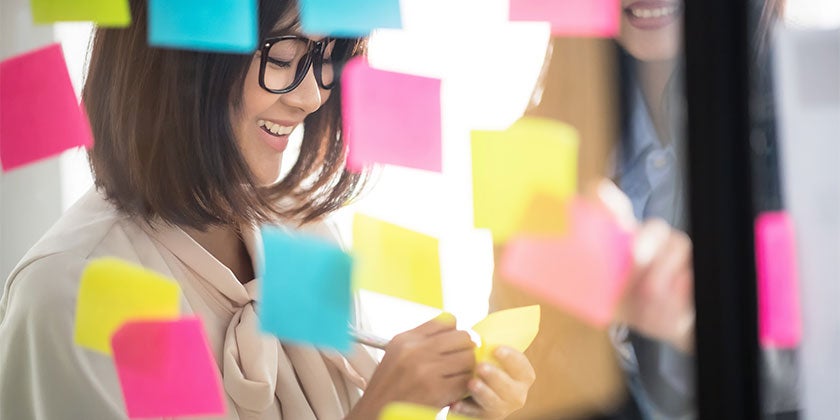 What does it mean to have a good work-life balance? It's hard to define work-life balance, because it can often mean different things to different people.
However, it's something this article will help clear up, because work-life balance is something many of us wish we could achieve, especially when children are part of the equation (or soon will be).
Working parents and the problem of balance
The recent Working Parents Survey shows most working parents feel like they don't have the ideal work-life balance. It found:
The vast majority want to stay home with their child for longer before returning to work.
Many feel they are missing out on being there for the important milestones in their child's development.
Most would like Australian workplaces to have more flexible parental-leave policies.
Work-life balance is an important thing to get right. While experts suggest working is generally good for mental health, physical health and general wellbeing, they also say certain aspects of work can cause stress and have a negative impact on mental health.
If you feel like you're always working while missing out on the important things in life like family time, health and hobbies, it may be time to recalibrate your work-life balance.
Tipping the work-life balance scales in your favour
While there are lots of things organisations can do to help improve work-life balance, you can also take control of your own lifestyle and start making changes today that will attract big benefits as you regain that all-important feeling of balance.
Here are some ideas to get you started.
Avoid procrastination at work (and win against deadlines)
Procrastination can be a huge time-killer as you go about your working day, and it's something many of us struggle with. Procrastination can also mean you put off things until they become urgent, which creates panic.
Strategies to beat procrastination:
break down your work into smaller tasks
create your own milestones and deadlines
allow yourself a treat, like a walk outdoors or a coffee break after reaching a certain point in a task
write a to-do list (and embrace that feeling of accomplishment when you tick off your tasks).
Discuss your workload
Sometimes your workload can spiral into unmanageable territory before you even realise there's a problem. If you look like you're coping on the outside, but feel overwhelmed on the inside, your management is unlikely to realise you need support.
Review your current workload and compare it to the previous month. Make note of the number of hours you're working and your total output. Then arrange a time to meet with your manager to discuss your workload and whether it reflects your job description, pay and company policies.
Take a break
Taking a break during the workday may have once been viewed negatively, but these days there is plenty of evidence to support the idea that it's beneficial for both you and your employer.
Psychologists suggest that a work break can help by:
maintaining physical and emotional health (even a 5-minute movement break)
preventing decision fatigue
restoring motivation, especially for long-term goals
increasing productivity and creativity
consolidating memories and improving learning.
Work smarter, not harder
Imagine not having your dishwasher, washing machine and vacuum cleaner. These timesaving appliances are taken for granted these days, but they've completely revolutionised home lives and freed up an unbelievable amount of time in the day to day.
The workplace is going through a similar change – the digital and tech revolution. Are you using digital tools to work smarter, not harder?
Popular timesaving tools include:
Allocate 'me' time
Sometimes, you just need to get proactive about slotting in time for yourself. similar to how you book meetings, work commitments and social obligations into your calendar, block out time each week for yourself. Whether you spend the time on a hobby, meditation, exercise, getting serious about strategies to beat stress or something else, it's easier to get into good habits when you add regularity and structure around your 'me' time.
Work-life balance isn't easy to achieve, and it's one of those things you need to reassess from time to time. However, the rewards of finding greater balance are priceless. Which idea will you incorporate into your life first?
Remember, insurance can help smooth out life's financial bumps. Insurance products like income protection can help. Visit Real Income Protection Insurance for more info.
10 Sep 2018
Real Insurance is an award-winning provider of income insurance.