5 ways to earn passive income in your spare time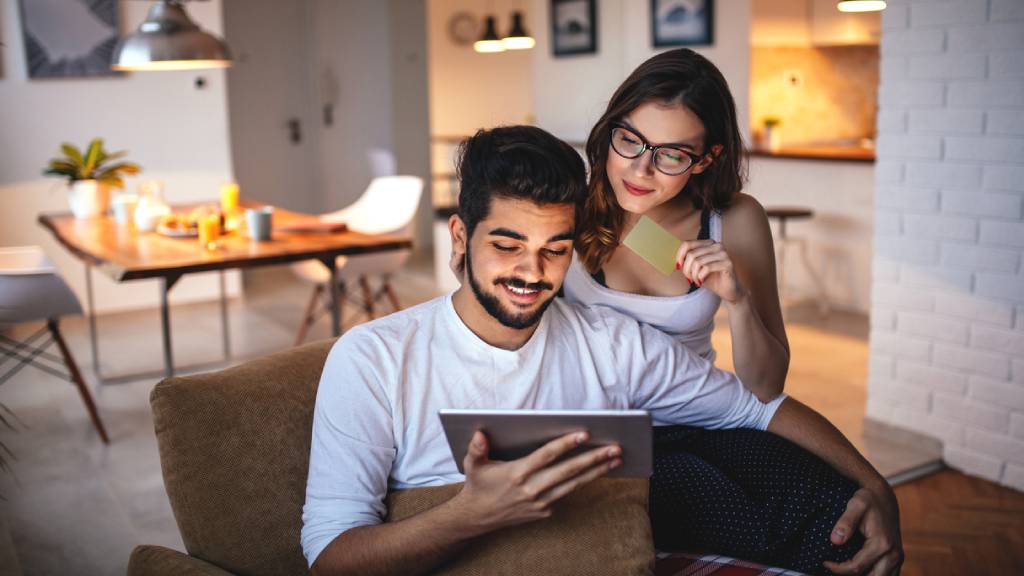 Whether we're working full time, part time, casually or not at all, we could all use a bit of extra income. These days we're so much more connected via social media platforms, specially designed apps and tools, communities and websites. It's becoming easier and easier to connect with like-minded people, or to find those that need the types of services we can provide.
If you have a skill, some spare time, a spare asset, or even a hobby, there might be ways to monetise this.
Passive income is becoming more and more popular thanks to the rise of the gig economy. It's classified as any type of earnings you collect other than from standard work, and in many cases it's earnt without your continued and direct involvement. That means supplementing your usual pay with a passive income isn't overly time-consuming and can help you and your family reach your financial goals faster.
Real Insurance doesn't specifically recommend any of the apps, programs and tools below, and effectiveness might vary by your location or area. Having said that, do your research, read online reviews and talk to people in online or other communities to get recommendations. Let's explore some passive income ideas that are easy to integrate into your day-to-day life.
Why you should consider these passive income ideas
Money is a constant and growing worry for most Australians. In fact, according to the 2019 Real Concerns Index, 'the rising cost of living' is the greatest financial worry for both under-55s (73%) and over-55s (74.5%), with 'the cost of energy and fuel' and 'putting enough money away for retirement' coming in a close second and third, respectively.
So whether you're trying to raise a family despite the rising cost of groceries and fuel, or want to retire with a larger nest egg than you have right now, what can you do about it? Answer: find a passive income. There are so many different passive income ideas out there – it's just a matter of finding one that aligns with your lifestyle and goals. Here are some popular options to get you started.
1. Play the market with low-risk ETFs
Exchange traded funds (ETFs) are less complicated than they sound and are made up of everything from national and foreign shares, to foreign currencies, fixed-income products and even precious metals. According to ASIC's MoneySmart guide, ETFs are a "simple and low-cost way to get investment returns similar to a share index or another underlying asset".
Of course, if you have a stronger risk appetite, you could consider investing in ETFs that are more complex – and therefore riskier – but offer a greater return. As with any investment opportunity, it's recommended that you do your research and find out whether it's the right passive income stream for you.
2. Monetise your skills and hobbies
Do you have a creative passion that you've spent years honing but never thought to monetise? Whether it's painting, web design, photography or creative writing, there are plenty of online platforms where you can trade your skills for cash. The Financial Review did a report on the various work monetisation platforms, comparing them for useability and reach.
Alternatively, maybe you've got lots of free time on the weekend that you feel could be put to better use. Offering your lawn-mowing or landscaping services in your local area (via well-known websites such as Hipages, Airtasker or Serviceseeking for example), could be a way to make quick cash without cutting back on your regular workload.
You never know how much money you could earn from a side hustle until you try.
3. Lease any cars or other equipment you're not regularly using
Do you have a spare car sitting in the garage that's rarely used anymore? It could be costing you hundreds of dollars in registration fees, maintenance and repairs every year, so why not lease it out? There are many handy platforms that you can research to make the process as simple as a few clicks.
The same goes for other equipment you have, such as expensive tools: post ads on Gumtree or Facebook Marketplace, or even go the traditional route and mail out flyers in your local area.
4. Rent out your spare room
By the end of last year, Airbnb had clocked up more than 150 million users around the world – that's a lot of hosts and even more guests. It's surprisingly easy to get started on an accommodation-sharing site (some popular websites in Australia are Airbnb, HomeAway, Homestay or Stayz), and the best part is you don't always have to rent out your whole property.
Do you have a spare room now that the kids have flown the coop? Then this could be an easy way to make a passive income without changing much of your routine.
5. Set up an online store for your pre-loved items
Do you have a house full of items that are no longer used or on display? Then it could be time to set up an online store (on a site like Etsy, Facebook Marketplace or eBay). You can list as many items as you like and then go about your everyday life while shoppers browse your wares.
Once your page is online, you won't have to do anything until a customer makes a purchase. The best part is that lots of people have turned this type of passive income into their full-time job.
You don't have to change careers or master a new skill to find a passive income that works for you. Use these ideas to kick-start your new earning stream.
Consider protecting what's important to you
While you're starting your new side hustle, it's a good time to think about other ways you can protect yourself and your future. You can't always predict becoming sick or injured. Real Health Insurance gives you the option of 5 levels of cover that could suit your needs and budget.
5 Mar 2020
Real Insurance is an award-winning provider of health insurance.