Real Insurance, Real Easy
We are pleased to offer our customers flexible payment options for our Comprehensive Car Insurance cover.
And, in the event that you need to make a claim, our claims lodgement and emergency assistance centre are happy to help. Our claims team is available 24 hours a day, seven days a week on 13 19 48.
Where customers park their car at night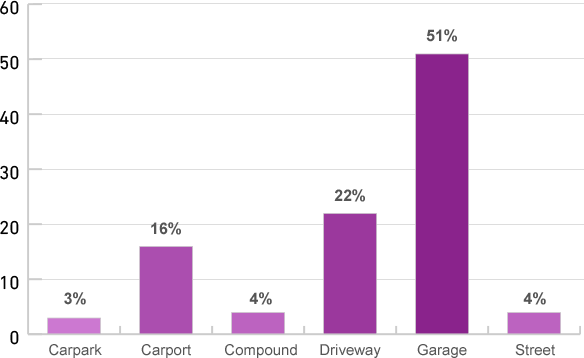 Get the peace of mind of around the clock cover with Real Comprehensive Car Insurance.
Whether you're like the 51% of our customers that park their car in a garage overnight, or like the 49% of our customers that park elsewhere3, you can rest assured knowing our Comprehensive Car Insurance covers you while you're sleeping.
Award Winning Insurance
At Real Insurance we pride ourselves on providing the best service and value for our customers
Other Commonly Asked Questions
Compare Car Insurance Products
Compare our insurance policy features at a glance to see which best suits you or find out more about our Car Insurance products
Read what our customers are saying