5 tips to overcome milestone anxiety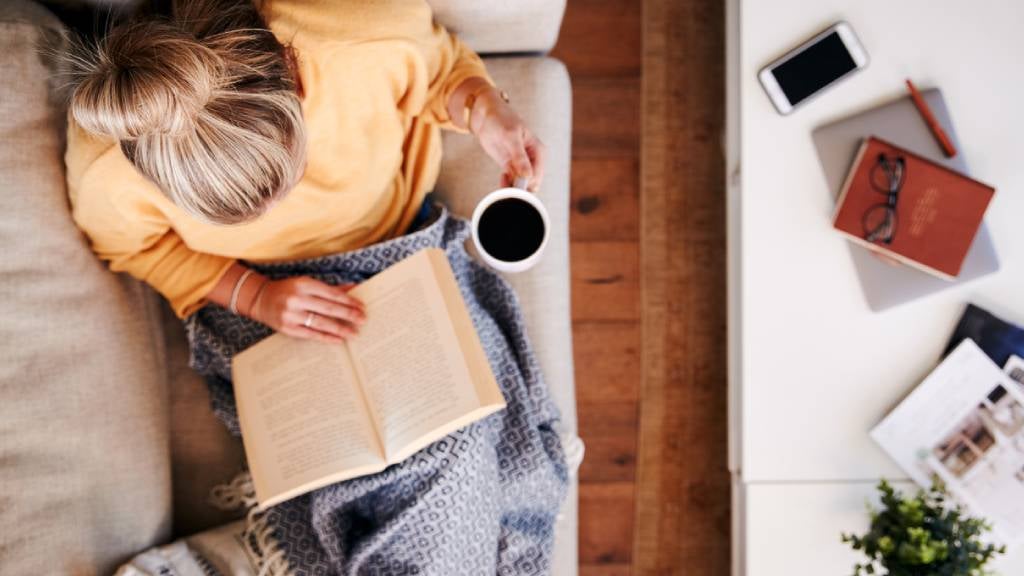 Getting married, starting a family, buying a house, starting your dream job – all these things are seen as quintessential milestones for many Australians. But what you may not expect is that when these seemingly positive changes happen, you can start to feel more anxious and even overwhelmed about how your life is changing.
To help you manage these emotions and approach milestones in a more resolute way, we've put together a few helpful tips.
Common life changes that can cause sudden anxiety
So what could bring on these unexpected feelings of stress and anxiety? There are many different scenarios, but some of the most common ones include:
Starting a new job, especially a dream job that you've worked so hard for
Getting married and starting your new life as a family
Having kids, with all the enormous lifestyle changes that can bring
Making a large purchase, such as your first house – especially if you are taking out a home loan for several decades
Getting older, with the inevitable passing of your parents and loved ones
5 ways to cope with milestone anxiety
Everyone will react differently to these situations, and often you may not be able to predict how you will deal with a major life change. That's why it's good to have a number of strategies to apply to help you process these milestones and put yourself in a better headspace moving forward. Here are five steps you can try.
1. Redirect your uncertainty
When your mind is going a million miles an hour, it can be difficult to process a single thought, let alone completely redirect your anxiety. But there are strategies that can help you do exactly that – it just takes patience and practice. Mindfulness is a great place to start. Even 10 to 15 minutes a day may start to make in-roads with your milestone anxiety. Also remind yourself to stay in the present, rather than reflecting on the past or anticipating what might be coming.
There are many ways to find out more about mindfulness, and why it might be of benefit to your life. Search for mindfulness apps, borrow a book from your local library or even join a mindfulness social media page. There are mindfulness communities on Facebook, Instagram and communities on Australian blogs, as well as countless articles about the benefits of mindfulness in mainstream media publications. Headspace has a great article on how to get started with mindfulness.
2. Make a plan – and stick to it as best you can!
It doesn't help you or anyone else to constantly think about how these major milestones may – or may not – change your life. You can't predict everything that will happen in the future, so instead take your anxiety and try to create a plan about how you want to move forward. It doesn't have to be a detailed plan; it may simply include goals you've set for yourself over the coming months, such as:
Start eating a healthier diet
Practise mindfulness for 10-15 minutes every day
Incorporate exercise into your routine
Talk to yourself aloud (i.e. verbalise) about these issues
Accept that you will have moments of worry – and that's okay
Go back to the plan and tweak it as much as you need to stay on the right path
3. Give yourself breaks
Be kind to yourself. You may not feel like you deserve it, but it's the best way to stop the cycle of anxiety and take a reflective approach to what's happening in your life. Practising self-care and self-compassion is essential to the healing process, in much the same way that it's essential to overcoming negative thoughts like feelings of inadequacy.
4. Deal with loss in your own way
If you are grieving the loss of a loved one or the loss of a relationship, it's completely natural that you will be experiencing feelings of great sadness, worry, anxiety and even concerns about how you will move forward. Accept that you have to process things at your own pace and in your own way, but also don't be afraid to reach out for help when you need it. There are many support services available, and hopefully you will have friends and family to whom you can speak about how you are feeling.
5. Exercise regularly
It might feel like the very last thing you want to do, but studies show that regular exercise positively impacts those who are dealing with anxiety and stress. You don't necessarily have to sign up for a gym or start training for a marathon – but if that's what gets you motivated, then go for it! Something as simple as a long walk can do wonders for your mental health, especially when you make it habit-forming.
Potential strategies for success
Hitting major milestones – whether they are positive or not – is simply part of life. While you may not be able to avoid anxiety entirely, you can set yourself up for success by using the above strategies to your advantage and reaching out for help when you need it. You can also enjoy the peace of mind that can come with health cover. Find out more about Real Health Insurance.
21 Jan 2022
Real Insurance is an award-winning provider of health insurance.