Top 5 islands in the world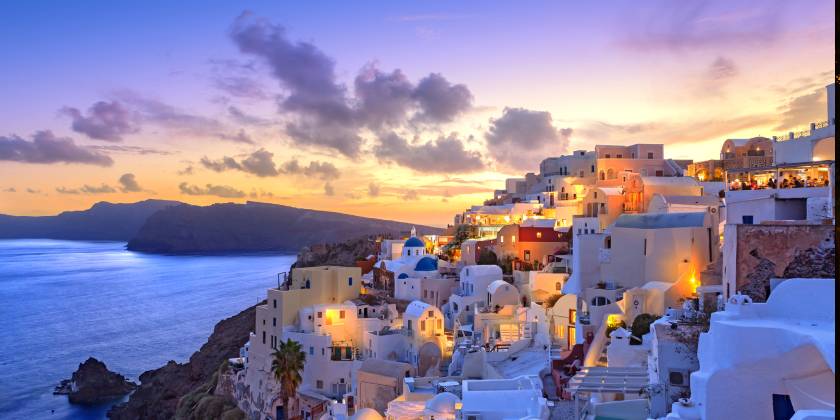 Are you dreaming about an island holiday? Fancy some snorkelling, white sandy beaches and crystal clear waters? As winter starts to approach in Australia, you might be considering leaving the country for a well-deserved break. Here is some inspiration: The World's Top 5 Islands.
The votes were counted and TripAdvisor have released the Traveller's Choice 2013. With lists for hotels, beaches and islands; these lists feature the Top 10 places in the world as voted by genuine travellers. Let these amazing places inspire your next trip away!
1. Bora Bora, Society Islands
Situated in French Polynesia on the Society Islands, Bora Bora is the island topping the World's Best list. An island that caters for luxurious holidays, this part of French Polynesia attracts movie stars and A-listers from around the globe. Named by Captain James Cook as the "pearl of the Pacific", Bora Bora's accommodation options include bungalows built over crystal clear waters. Surrounded by lagoons and aqua blue ocean; snorkelling and other water sports are an unsurprising popular choice here. Boasting a local culture rich with markets, galleries, shops and a landscape of mountains and lush greenery; you can spoil yourself in Bora Bora.
2. Ambergris Caye, Belize Cayes
In the amazing Caribbean, is Ambergris Caye. This English speaking nation is the largest of a few hundred islands off the coast of Belize in Central America. This delightful place, not yet been over developed with tourism, features many a sandy street to wander down and the main mode of transport is golf carts. You will feel substantially away from it all as you hop from picturesque beachside to bar. Home to an abundance of amazing fish and bird life, the island is made for snorkelling and scuba diving. It's the perfect place to feel as though you are in tropical heaven and away from the rest of the world.
3. Santorini, Greek Islands
The gem of the Greek Islands, Santorini, with its white stone houses perched on volcanic cliffs is one of the most photographically recognisable islands in the world. With incredible sunsets over Oia, pumping nightlife in Fira and black sand beaches in Perissa and Kamari; this island is one big volcanic explosion turned holiday hub. In summer, Santorini is buzzing with tourists and although busy, it is a must see spot in any European trip. Hire a quad bike to see the whole island easily.
4. Koh Tao, Thailand
Koh Tao is the world's diving capital. A quieter alternative to some of Thailand's busier islands, Koh Tao in the Gulf of Thailand offers a laid back white sandy beach experience for non-divers as well as scuba diving enthusiasts. With some of the island being only accessible by 4WD, you will feel much more secluded here. Lounge on the beaches, go mountain biking or discover the local buzzing activity in Ban Hat Sai Ro and Ban Mae Hat. This is a bit more of a romantic choice than Phuket, if you want to head to Thailand.
5. St. John, Virgin Islands
In the Caribbean, St John's is a perfect little hub of restaurants, beaches and adventurous hiking trails. Accessible only by boat, St. John's appeals to Eco tourists as two-thirds of the island is a protected national park. Snorkelling and hiking are the big activities here, as well as providing perfect white beaches for lazing and being a photographer's paradise. Situated close to other islands in the Caribbean, it provides easy access should you wish to visit other islands.
24 Jul 2013
Ready to get covered with Real Travel Insurance?