What can affect your travel insurance policy?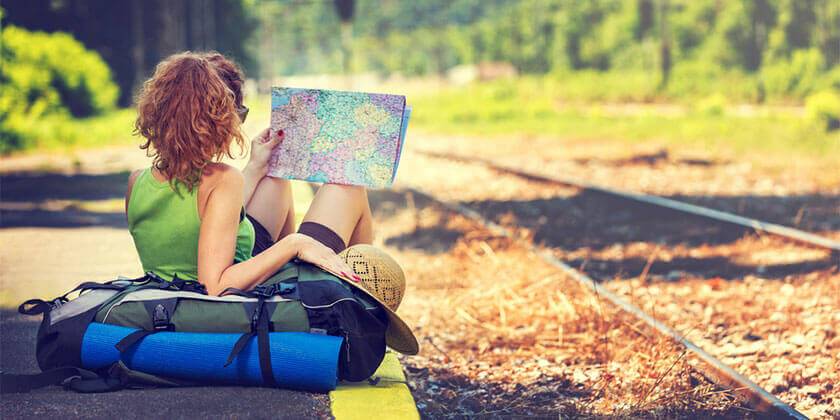 Whether you're travelling overseas or interstate, for business or pleasure, a good travel insurance policy is one of the most important parts of your trip and removes many of the risks of going away. But that doesn't mean it's completely fool proof. There are many factors that can affect your travel insurance policy which may lead you to paying a higher premium or being disqualified from cover altogether.
We've taken a broad look at the factors affecting your travel insurance policy and what to be mindful of when you're selecting a travel insurance policy and a particular insurer before you leave on your trip.
What is travel insurance?
Generally speaking, travel insurance is designed to cover any financial losses caused by events on your trip. This can include anything from medical expenses, baggage damage, theft, cancellations, and even interruptions that are outside your control.
The Australian Government stresses the importance of travel insurance, and state the opinion that it is just important as a passport when you're heading overseas. The Australian Government advises that you should purchase a travel insurance policy as soon as you've organised your holiday, as it could cover any costs that are incurred should you have to cancel last minute due to illness or disaster.
What are the factors affecting my travel insurance policy?
Just as no two trips are the same, when you're purchasing a travel insurance policy every type is different and dependant on a number of factors. We've taken a quick look at the main ones affecting your travel insurance policy, and what to be on the lookout for:
Length of visit – This is pretty self-explanatory. The longer you're away on a trip, the higher the chances for something that is out of your control to go wrong. The length of your visit is one of the main factors that is likely to affect how much your travel insurance policy costs. It's also important to be honest when you're disclosing this information to insurers when buying the policy, otherwise you could find yourself caught out by something that happens when you're not covered.
Places you're planning to visit – The world is an amazing place, but unfortunately there are a lot of parts of it that aren't as safe as others. It goes without saying that the need for travel insurance in countries where the likelihood of something going wrong is greater, and so your policy is likely to be more expensive.
Pre-existing medical conditions – This is another thing to be mindful of when selecting a travel insurance policy. Cases vary from condition to condition, but having pre-existing medical conditions could increase the likelihood of something going wrong when you're abroad and you may have to pay a little bit extra for your travel insurance policy. But it's important to be honest with your insurer about this too. If you become sick overseas with a pre-existing medical condition you haven't disclosed, you may find your cover is disqualified.
Your activities and behaviour – The activities you participate in and the manner in which you behave can also have a bearing on your travel insurance policy, and the likelihood of you being covered in the case of an accident. Certain activities are not covered by all insurers or policies, and should something unfortunate happen to you as a result of an activity you don't have cover for you may find yourself in an unfortunate situation abroad.
Common exclusions you may not be aware of
There are also a lot of exclusions in travel insurance policies that tourists are not aware of, and some people do get caught out when they're heading abroad. Again, the onus is on you to shop around when you're selecting a policy and make sure you're covered for as broad a range of events as possible. If you don't, you may be caught out by these exclusions:
Incidents that happen when intoxicated – Holidays are the time to let off some steam, but that doesn't mean you should go crazy. Should something happen when you're away, your insurer is obliged to ask you if you were intoxicated when the event occurred, which may potentially impact your chances of being paid out by your travel insurance provider.
Pregnancy – Traditionally it has been difficult for pregnant women to get cover, but thankfully this is changing and insurers are increasingly tailoring policies to cover women who are travelling when pregnant. The main factors that will affect your policy here are the projected due date and the time you have currently been pregnant for. It's recommended that if you are pregnant and travelling abroad, speak with your insurance provider to ensure you are covered.
Certain activities and forms of transport – There's nothing like zooming through streets in South East Asia on a motorbike, but if you're not covered and something happens this could potentially turn into quite an expensive event. So when choosing a travel insurance policy make sure you pay attention to the fine print, and if you know in advance you're going to be partaking in activities that you're not going to be covered for, the onus is on you to find another travel insurance policy.
Thanks to travel insurance it's never been safer to travel the world. But that doesn't mean you can do so with a reckless abandon. Not being aware of the certain factors that could potentially affect your travel insurance policy and how much you have to pay is not only negligent, but irresponsible. By taking the time to read the fine print of your travel insurance policy and shopping around to find the right one that fits your particular circumstances you'll not only find the policy that best fits your circumstances, but you won't be surprised by any unexpected exclusions of the factors affecting how much you can potentially be paid out.
31 Mar 2016
Real Insurance is an award-winning provider of travel insurance.