Medical expenses while travelling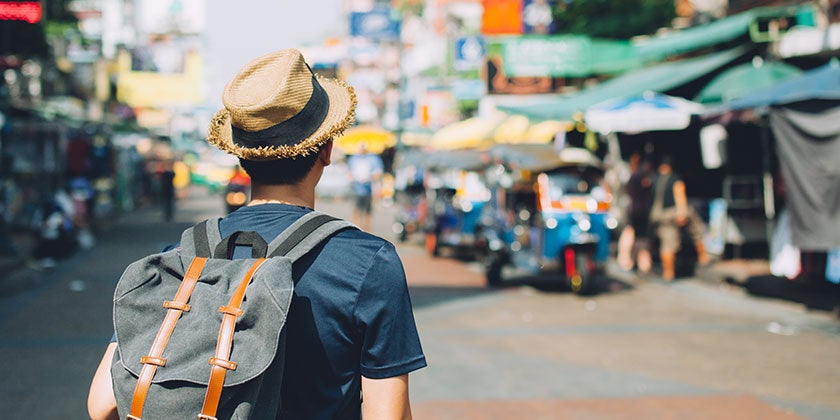 No-one wants to think about the possibility of becoming sick or injured while away on a dream trip overseas. But unfortunately, accidents and illness can happen at any time.
Statistics from the Australian Department of Foreign Affairs reveal that each year over 20,000 Australians find themselves in difficulty overseas. This figure includes over 1.400 Australian travellers requiring hospitalisations, 1,000 deaths and the evacuation of 30 Australians to another location for medical purposes.
While sickness, injury and death and in themselves tragic and unfortunate, the hardship for many victims is increased immensely by the financial struggles that result from not having travel insurance to cover such events. Unlike in Australia, where your medical costs are supported by the government, overseas hospitalisations can be extremely expensive, almost unbelievably so!
Figures from the Department of Foreign Affairs reveal that:
Hospitalisation in Southeast Asia can exceed $800 per day
Return of deceased remains from Europe can cost over $10,000
Medical evacuations from the United States range from $75,000 to $90,000 but have exceeded $300,000 in some instances
For example, you might take your dream trip to Bali, staying in a luxurious resort, and dive into the resort lagoon pool but accidentally hit your head on the wall of the pool, breaking your neck. Such an accident often requires hospitalisation and an eventual return to Australia under constant medical treatment. Such medical evacuations back to Australia from Bali have been reported by the Department of Foreign Affairs to exceed $60,000.
It is very important to note that the Australian Government does not, and will not pay for such medical evacuations. You or your family are personally responsible for the cost involved in organising your return to Australia. The Department of Foreign Affairs stresses on its website that the Australian government cannot pay for overseas medical costs.
Too often, the burden of paying these costs falls to the family of the person who has become sick, injured or passed away overseas. Families have been required to take out second mortgages, or sell off assets in order to pay for the massive cost of getting their family members back to Australia under medical supervision and care.
So with this in mind, it is easy to understand how important it is to take out travel insurance to cover your medical expenses while overseas. Travel Insurance from Real Insurance offers you unlimited cover for medical expenses which occur overseas1, so you can rest assured that should you become sick or get injured on your overseas trip, you have cover for medical costs, including hospitalisation, treatment, surgery and repatriation to Australia (terms and conditions apply, read your Product Disclosure Statement for more information).
Your Real Travel insurance policy will also provide an additional cash benefit for accidental death or disability which occurs while travelling both in Australia and overseas. The amount varies depends on the type of cover you require, so check your Product Disclosure Statement for details.
To find out more about the medical cover benefits of travel insurance from Real Insurance, or for a quick online quote, click here.
15 May 2012
Ready to get covered with Real Travel Insurance?