5 things to know when choosing a car repairer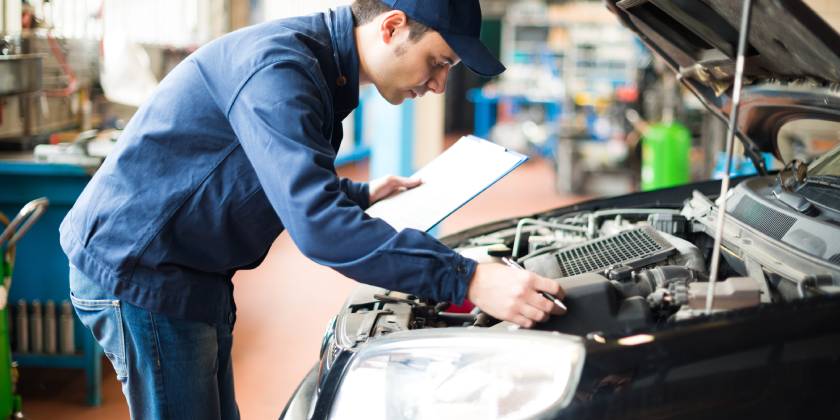 Australians love to drive. Did you know that there are more than 17.6 million motor vehicles registered in Australia? But when it comes to vehicle servicing and repairs it really is a case of buyer beware. While over-servicing and substandard repair work are not common, industry quality control and regulation is limited and that means consumers need to look out for themselves.
Whether your car has broken down, or you have had an accident, it really does pay to know what to look for and what questions to ask when choosing a car repairer.
To help, we've put together a few tips so you can feel confident about your decision and be sure that you are getting value for money.
Skilled and experienced mechanics
Ask about the skills, experience and qualifications of the people who will be repairing your vehicle. A good mechanical repair workshop will have a team of experienced and qualified tradespeople who supervise the work area. Be direct in your questions about this. Ask how many people are in the team and how many experienced and qualified team members there are. After all, you have a right to know who will be working on your car and to ensure that they can do the job properly.
Reputation and presentation
Never underestimate the importance of reputation. A recommendation from a trusted friend or family member can make all the difference when looking for a good car repairer. Also take a look around the workshop before making a commitment. Is it neat, tidy and clean? Does it have modern equipment in good working order? Are the vehicles kept in a safe area? Car repairing might be a messy job, but the workshop itself should be spick and span.
Detailed account of all work – no surprises!
Always ask for a detailed written estimate of vehicle repair work. Make sure it includes work to be done, parts to be supplied, the length of time it will take and estimated parts and labour costs. If these details are not clearly set out on the work order you should probably keep looking around.
Warranties
All good mechanical repair businesses should explain any manufacturer warranties on parts and provide a mechanic's warranty on work done. Ask about this before committing to the work. Also make sure the details are included on your invoice and be sure to keep it and your receipt in a safe place in case of future problems.
Licences and trade memberships
Check your state or territory fair trading or consumer protection body for licensing arrangements. In NSW, for example, repairers must be licensed with NSW Fair Trading to operate. Also, check for membership of mechanical repair associations. The Victorian Automobile Chamber of Commerce (VACC), for example, requires its members to follow a code of conduct. Associations such as this are available in all states and territories. Also remember that most insurers will have a network of approved repairers to choose from. You can always call Real Insurance to help point you in the right direction before you book in for repairs. Besides, you may get a good deal.
With so many vehicle repair shops on the market it's not surprising that many of us feel unsure about how to choose the right one. But by following our top five tips you can be confident of making a good choice and getting value for money.
9 Jun 2015
Real Insurance is an award-winning provider of car insurance.