A guide to servicing your car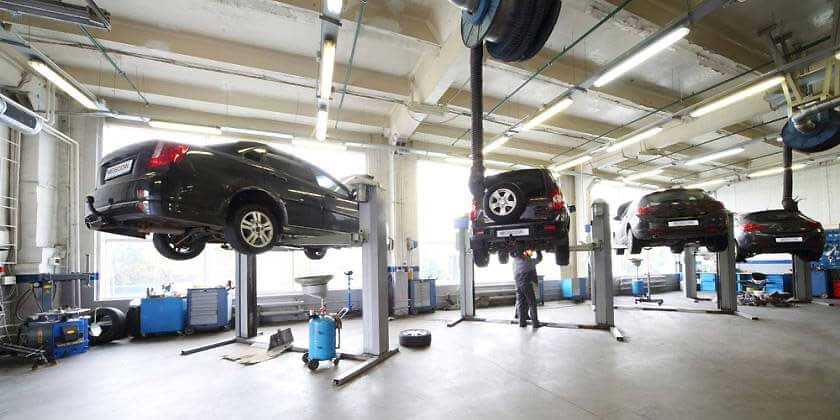 As a car owner, paying attention to servicing and maintenance can save you from having to pay expensive repair and maintenance bills unexpectedly. With a thorough maintenance program, you can avoid unwanted car issues on the road and keep your vehicle running efficiently.
These car servicing and maintenance tips will help preserve your car's resale value, keep your running costs lower, and ensure your car stays in action for longer.
Professional car servicing
Periodic car servicing – whether it be once a year or more often – is an essential part of caring for your car. Research has shown that issues such as low engine oil, brake fluid, air filters, and coolant are among the most common car care activities that car owners are neglecting, and that the vast majority of cars require some sort of repair of service attention.
Another reason to get your car serviced regularly is for warranty reasons: some manufacturers require logbook servicing for the warranty.
How often does my car need servicing?
So how do you work out how often you need to get your car serviced? By having a thorough read of your car service manual. The manual not only tells you how much time between each service, it lets you know the specific maintenance tasks that the service technician needs to take care of, including fluid and part changes. Some manufacturers have capped-pricing servicing programs for new cars, so you know exactly how much you're paying for a fixed number of years after you buy a new car.
"Older cars require oil and filter change every six months or 10,000km, whichever comes first."
Each service can cost anywhere from a few hundred dollars to over a thousand dollars depending on the model, age, and condition of your vehicle.
Who can service my car?
Generally, tradespersons working on your car should have the necessary licensing, such as a motor repairer tradesperson certificate (for New South Wales) or equivalent. You don't have to go back to the same dealership for servicing, and it won't affect your warranty – as long as your service technician does logbook servicing. So when it comes to choosing a servicing technician, you will want to review their experience, reputation, and qualifications, as well as their expertise with your vehicle type and model, and then balance these factors against considerations such as price.
Explore your options and obtain quotes from both franchises and independents to find a suitable servicing business. The business should offer a transparent pricing and quotation policy, as well as a detailed, itemised breakdown of the costs. They should be happy to give you timely information about any issues that arise.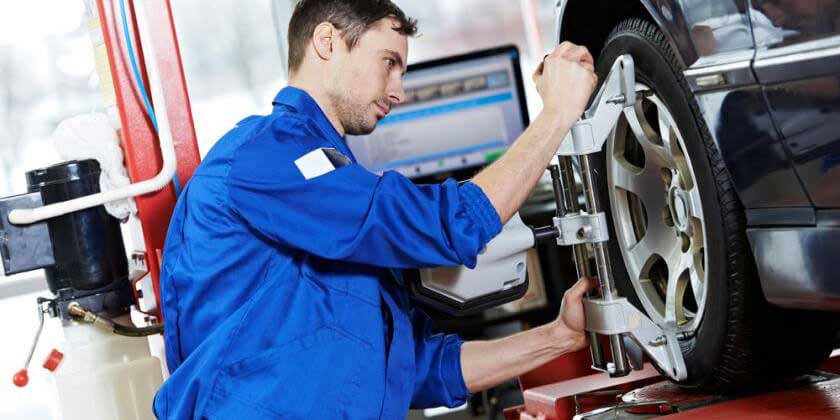 What does servicing cover?
Car servicing should cover all the specific logbook items recommended by the manufacturer as well as a general check for any safety and mechanical issues. The service technician will look at standard items such as lights and indicators, tyres, windshield washer fluid, and engine oils, which might need changing every 6 to 12 months. They should also check the transmission fluid, battery, cables and belts. Other items include:
Requiring more frequent attention – dashboard indicator lights, fuel filter, engine air filter, exhaust system, power steering fluid, chassis lubrication, hoses, and wiper blades.
Requiring less frequent attention – brake system, battery replacement, air conditioning filter, coolant, steering and suspension, spark plugs, door latch lubricant, PCV valve, and wheel alignment.
If you need parts replaced, ask your service technician about the impact of using original and OEM (original equipment manufacturer) parts compared to parts of an equivalent quality. The latter might be cheaper, but always check that it won't affect your car efficiency or your warranty.
Self-maintenance between services
In addition to following the recommended service schedule, you can carry out small self-maintenance tasks at home to keep your car running smoothly. This type of preventative maintenance will help you save money when the time comes for servicing, and you can catch any repair issues before they get any worse.
These are some of the easy things you can do for your car between servicing, but always follow the manufacturer's instructions and your owner's manual as a first point of reference.
General inspection
A general inspection is basic but extremely helpful for catching any problems with your car before they escalate. Carry out a general once-over to check your car at least once a week. Check your lights, tyres, fluid levels, and dashboard for any issues.
Oil, water, and coolant
The oil, water, and coolant are the three major fluids that needs a top-up from time to time. Your service technician will usually refill these for you, but you should check these yourself regularly. Learn to read your oil stick accurately as these vary from car to car. Check the level of your engine oil when the engine has cooled down after driving. You will usually need to dip the dipstick twice: the first time to wipe it clean and the second time to read the level.
Always use the right type of oil and coolant for your car model. Check whether these need topping up at least once a month for results.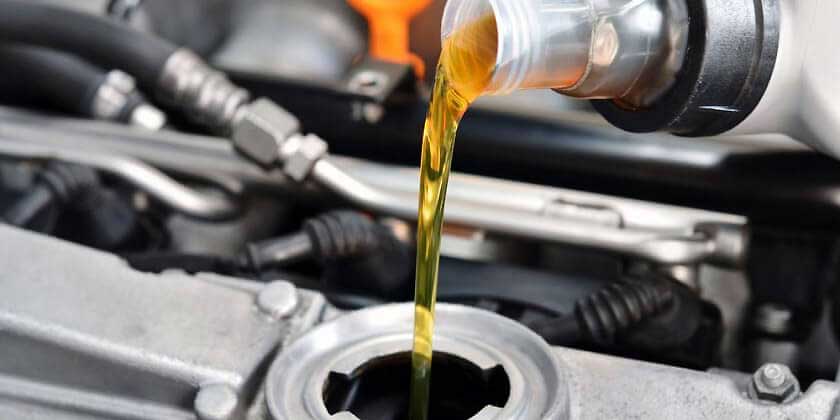 Lights and indicators
It's also a good idea to check your lights and indicators periodically to ensure they're in good working order. Check your brake lights, headlamps, and other driving lamps so you know if they need replacing. Modern cars can have quite a few types of different lights, so review your owner's manual to get to know all the different lights that your car features.
Enlist the help of a friend to check your brake lights from behind as you brake. Unless you're an experienced mechanic, you'll usually need to have your service technician help you out if you need a light bulb replaced.
Dashboard messages
Pay attention to any dashboard messages so you can address issues if they arise. Consult your owner's manual to find out the meaning of any warning lights, as these can prompt you to have the braking system checked or to top up your engine oil or coolant.
Body and paintwork
Clean, wax and polish your car often to protect the paintwork from damage. The latest generation polishes and waxes feature compounds that can have protective properties against the elements, so using these will have your paintwork staying in pristine condition for longer.
Tyres
Check your tyre pressure at least once a fortnight, or more often if possible. By having your tyres properly inflated, you can improve everything from steering and braking to fuel efficiency and acceleration. It's easy to check and inflate your tyres, as most service stations provide a free pump for customers. If you're unsure about the right pressure for your tyres, check your owner's manual for more information.
Car insurance
As well as taking care of the ongoing maintenance costs, it's important to consider having cover in the event of a car accident. Real Insurance is an award-winning provider of cost-effective car insurance for Australians. Find out more about our car insurance products with our online quote tool or by reviewing our Product Disclosure Statement.
1 Feb 2016
Real Insurance is an award-winning provider of car insurance.