Car series: Private selling guide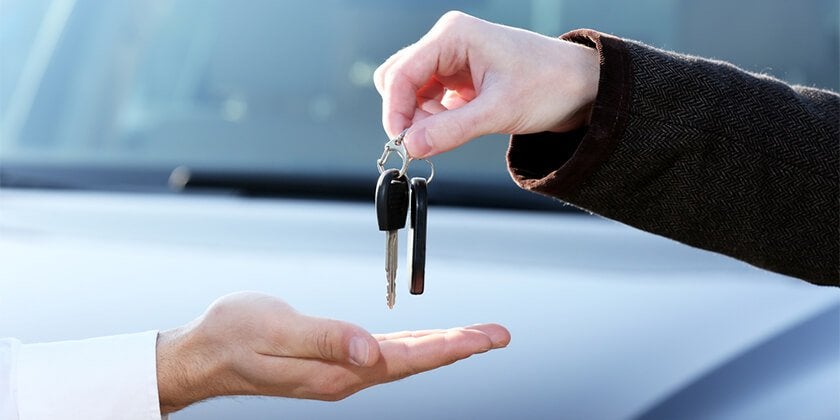 You've found the perfect car for your next upgrade, but what are you going to do with your old car? You can do a trade-in with a dealership, have an auction house auction off your car, or sell on consignment.
While convenient, these three options generally don't give you the best price, largely because there's a third-party dealing with everything on your behalf. The other option is private sale. Deciding to privately sell your car, without the help of a dealership can be a rewarding decision and potentially result in higher profits. However, it is important to understand this option may require more effort and time in order to prepare it for sale.
This step-by-step selling guide outlines what you need to do to sell your car, and the strategies that could help you get a great price for your pre-loved vehicle.
Early preparation
Firstly, when you decide to sell your car privately, you are willing to engage with possibly a slower and more complex process. This begins with making sure your car is roadworthy and all paperwork is up to date. It is worth considering a visit to a mechanic to obtain a roadworthy certificate.
Car's worth
It is important to have an estimated price in which you aim to sell your car. Researching the comparison version of your car's model, age and kilometres can give insight into the price range.
You need to be prepared to be lenient with buyers depending on your car's condition. It is worth considering setting your asking price higher than the amount you want to receive, creating room to negotiate.
Depending on the age of your car and its condition, as well as the time and money you are willing to spend, you may need to consider whether or not to repair any necessary mechanical or cosmetic issues.
Mechanical areas could include making sure the oil and mechanical fluids are serviced, as well as obvious leaks, signs of a leaking radiator, cracked hoses. Make sure all fluids are topped up such as windscreen washer reservoir and radiator fluid. Tyres may need to be replaced if worn out or severely scratched. If this isn't necessary, a tyre gloss product can be applied and also your air pressure should be correct. Oiling the hinges of the door, hood and trunk can help avoid any squeaky noises and cleaning the engine compartment with an engine cleaner spray.
Lastly, fixing any switches, knobs and handles that aren't working.
Cosmetic areas could include having your car professionally detailed if it needs a new paint job or is subject to any dents, dings, scrapes or chips. Seat belts should pull easily or may need to be replaced if fraying. The glove box and any other compartments should be completely cleaned except for manual logs or any necessary information. Bumper stickers along with any stains should also be removed.
These actions may enhance your car's appeal and may increase the asking price.
Valuation
Another option is to obtain a valuation from a car dealer to help give an estimate of your cars worth. Gathering any mechanical paperwork history, vehicle history report and other evidence of repairs can also assist in the selling of your car.
There are several great online resources that can help you value your car and set a fair asking price.
Cleaning
A clean exterior and interior of your car is aesthetically pleasing to a potential buyer and can increase the car's value and worth. Getting a professional cleaner may cost a few extra hundred dollars but can enhance the car's appeal. Another option is to clean the car yourself, there are a wide range of car care products available specifically made for cleaning your car both inside and out.
Presentation
Capturing high quality photos is important when selling your car. The afternoon and early morning sun will give the photo the best clarity. Photographs of all angles of the car are essential so the buyer can clearly see all features. This should include:
The front
The rear
The interior
Dashboard
Engine compartment
Boot
Wheels and tyres
Advertising
Once you have decided the price of your car and captured it in its best light, there are multiple ways to advertise. Create a short, honest description of your car in a conversational tone, listing any important features such as a sun roof or premium sound system. Online advertising is a popular and effective method, you can also advertise your sale through other means – such as print advertising or even a sign on the car's window. Social media is another effective way to advertise, especially to friends and family.
Response and scams
Most interested buyers will contact via calling, texting or email. Thus, it is important that once you have begun to advertise, you are prompt in your response to potential buyers and have your phone on you.
Furthermore, to increase your potential buyers, you should be flexible with their schedule when organising an inspection or test drive and make sure your car is always fuelled. It is valuable to also prepare a sales pitch in order to effectively sell your car's features and highlight its worth.
If the buyer wants to keep all communication online and refuses to call or arrange a meeting, this can be an indicator of a scam. Don't have the car picked up by a company without having met the buyer. Furthermore, if you receive an inquiry via SMS about your car; however, the number to call is disconnected, this can also be an indicator of a scam.
If you are selling on an online platform it is important to look at the buyer's history. Never finalise the deal until you have received the entire transfer of money and ensure it is cleared by the bank. Similarly, never send money back to the buyer. If the buyer has overpaid you and wishes for you to transfer them money this can be signs of a scammer.
Remember to always follow your intuition about any situation and if the deal feels too good to be true, it possibly is.
Meeting
It is important to be patient and flexible when arranging a time to meet with a potential buyer. Although frustrating, be prepared for late arrivals, no shows or considerably lower offers for your car. Organising a meeting, engaging in the following steps, can help minimise risk and create a safe environment when test driving your car:
Ask the interested buyer to bring a form of identification and take a photo of it, as well as writing it down for your records.
Join the driver for the test drive, and if they don't mind, ask another person to join as well if you feel uncomfortable.
You can also offer a record of the car's regular maintenance as evidence the vehicle is up to date.
Payment
To ensure the payment between yourself and the buyer runs smoothly there are a few steps you can follow:
Online transfers of money through a direct deposit can be safe and convenient. Cash or a bank cheque are other options which you may prefer.
A deposit is also recommended in order to make sure the buyer is legitimate and keen.
Receipts and documentation are essential in any transfer of money to keep a record.
Ensure yourself and the buyer complete all the details when transferring the registration. You should keep the notice of disposal slip and provide them with the transfer of registration.
Finalising the sale
The final preparations of selling a vehicle are important in ensuring there is an easy and smooth transition between the owners of the car. The seller should make sure they:
Remove any personal items out of the car.
Inform the buyer if the vehicle has special registration plates that have additional annual fees.
Contact your current car insurance company to inform them.
Contact the provider of their vehicle's E-Tag and ask for the details to be updated.
Remove the toll account from the vehicle and transfer it to your new car or cancel it.
However, there are also specific responsibilities for the seller and buyer according to the state or territory in which they live in. It is worthwhile checking with the relevant government body for these specifics:
Handover
Once the buyer has completed the payment, the seller should provide them with any warranty documents if the car is covered by a dealer warranty. Remove your license plates if you aren't selling them, hand the buyer the keys, any spare keys, accessories, the manual and service booklet.
Ensure before you hand over the keys that your insurance company has been notified of the sale. This way if the new owner is involved in a car accident or damages another person's property you are not liable for their actions or any damage. To notify Real Car Insurance of a change of ownership for any vehicles on your car insurance policy, please call 13 19 48.
Conclusion
If done correctly, selling your car privately can be a rewarding experience and could leave you with a higher price than an auction, trade in, consignment or any other method.
29 Apr 2019
Real Insurance is an award-winning provider of car insurance.