Car checklist: 8 things before driving interstate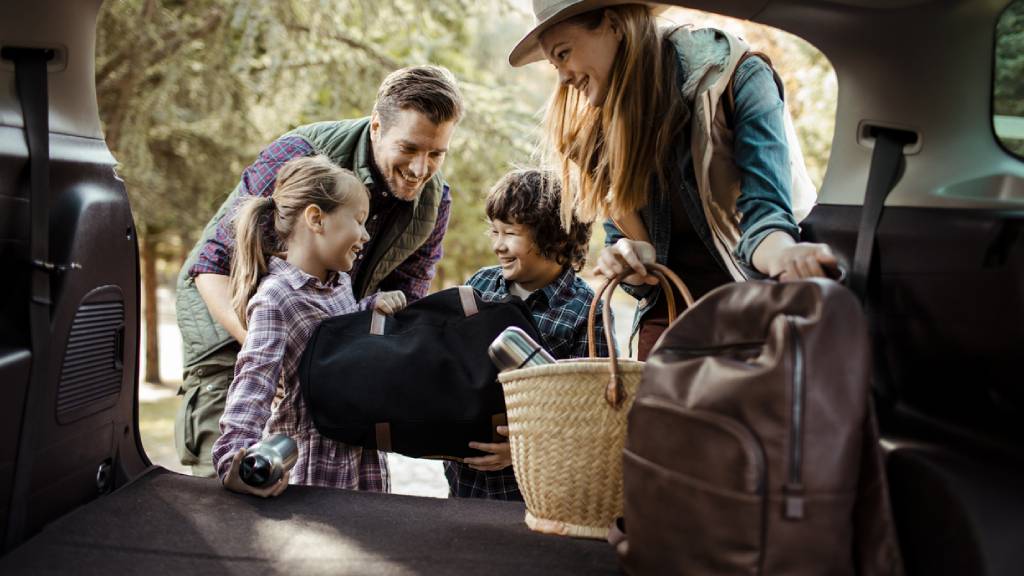 With a lot of upheaval over the past year or so, more and more Australians are looking closer to home for their holidays in 2021. The good news is that the COVID-19 vaccines are rolling out and as a country, we are generally able to travel domestically, and plenty of Australians are thinking about safe ways to travel, including by hitting the open road.
So, with an interstate road trip on the cards, what do you need to think about before hitting the tarmac and enjoying our Great Southern Land? Here's a 8 step handy checklist to help get you on the road.
#1: Focus on the key safety features first
Whether you check your car yourself or get a mechanic to do a pre-trip check-up, the most important safety features to check include seat-belts, battery, handbrake, tyre pressure, windscreen and mirrors, horn, wipers, and that you have a spare tyre and jack safely packed away.
#2: Fluids and lights
Top up or replace key fluids on your car like engine oil, coolant, brake fluid, power steering fluid, windscreen washer liquid, as well as clutch fluid if you drive a manual. Lights are also critical, so test out the headlights, indicators and hazards, brake and reverse lights, and fog lamps.
#3: Protect the little ones
Family road trips can be lots of fun, but one scary statistic is that around 70% of child car seats in Australia may not be installed correctly. It's wise to get a professional fitter or your local mechanic to install it.
The states and territories of Australia often have authorised child restraint fitting stations, or some information on government websites about where parents or carers can get child seats installed correctly. The rules and regulations differ slightly state by state, so it's important to check information about your child's weight/age and familiarise yourself with which children need what kind of child restraint:
#4: Check heavy loads
Are you planning to tow a trailer on your trip? If so, double-check the brake lights and indicators are in good working condition, the tyres are pumped up and free of punctures and wear, and that the safety chain is sturdy and secure. Also ensure any luggage you plan to load on your vehicle's roof racks or trailer are securely tied down – especially if you'll be travelling at high speeds or on bumpy roads.
#5: Pack a first-aid kit
Better to have it and not need it than to need it and not have it! Plus, a first-aid kit takes up barely any room and can live in your glove compartment permanently.
Heathdirect has a great guide on what you should keep in your first-aid kit. The complete list is very comprehensive (please go to the website) and includes items such as:
first aid booklet
crepe bandages
hypoallergenic tape
bandages and Band-Aids
gauze, antiseptic and alcohol swabs
stainless steel scissors
disposable gloves
tweezers
shock/thermal blanket
safety pins
sterile saline tubes/sachets
stop itch cream
#6: Do some trip planning
If you'll be travelling somewhere you've never been before, do some Googling to find out about any upcoming road works, parts of the drive that may be dangerous, as well as whether there is any local fauna to watch out for. Driving in country Queensland at dawn or dusk, for example, can heighten the risk of collisions with kangaroos and wombats.
#7: Review your car insurance policy
If, like most of us, you spent the majority of 2020 in your home, then you probably didn't spend too much time thinking about car insurance. But before you head off on your next adventure, take a look at your current policy and make sure it covers what you need.
#8: Keep an eye on where you can travel
The Department of Health has advice on domestic travel restrictions and remote area access that is regularly updated, so make sure you're not road-tripping somewhere that you shouldn't be!
Hit the open road with confidence!
Australians are in an enviable position where we can freely travel around most parts of our country. So make the most of the opportunity to travel domestically, and make sure your vehicle and your car insurance are in tip-top shape.
Take care of your car insurance needs before hitting the open road. You can get a quote in minutes with Real Insurance or call 1300 043 112.
23 Apr 2021
Real Insurance is an award-winning provider of car insurance.