Considering comprehensive car insurance as a young driver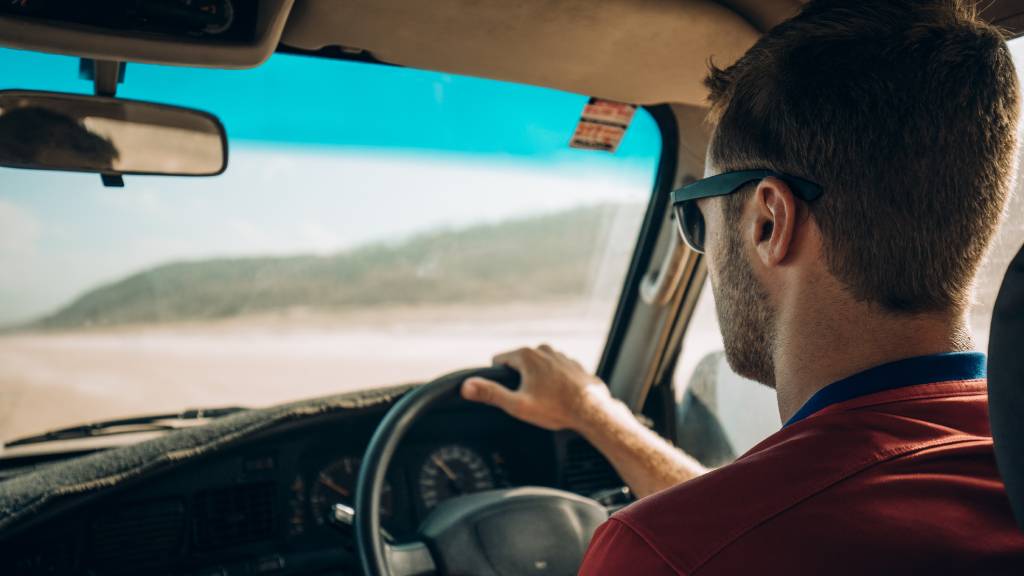 If you have a car, then you have probably considered having car insurance too. No matter how safe you think you are, accidents happen, and if you don't have insurance, you may be out of pocket more than you would like to be.
Of course, there are different levels of insurance and the level you decide to take out will largely depend on what kind of car you have and the type of protection you'd want for it.
Cars are becoming much more affordable and available in Australia, meaning people are spending more time on the roads – young Australians who may not be able to afford air travel are taking to the highways for lengthy road trips, and the net for employment opportunities is much wider given young people access to cars.
Over the last couple of years, car ownership has risen. According to data from the Australian Bureau of Statistics, there were 19.8 million registered motor vehicles, as of January 2020.The number of vehicles across the nation had increased by 1.5% in one single year, from 2019 to 2020. As well as this, ABS data from the most recent Census revealed that driving was the main method of travel for people to get to work, which stood at 69% of the total population of Australia. A further 5% of people (that's 490,000) also travelled as a passenger in a vehicle in order to get to their place of employment.
Why should you consider car insurance?
All it takes is one accident. With one accident, you could be out of pocket for thousands of dollars. This is where insurance can help.
The reason behind having insurance is simple. It may seem like a financial burden when you're forking out all that money each month, but that amount is designed to cover the risk and the cost of having to deal with a car accident, whether it be at-fault or not.
Breaking down the types
The cost of car insurance depends on a number of factors, the main two being the level of risk and your age. For young Australians, there is usually a higher premium for drivers under 25 years old, due to the higher risk of an accident occurring. So, even if you are using a family car, an extra cost will be added to the policy to accommodate your age, depending on which cover you take out. And this is where it can become confusing. So here's some help understanding all the jargon.
Compulsory third party (CTP) is just that – compulsory. If your car is registered, you may already have CTP insurance depending on the state you reside in (otherwise known as green slip). But remember, this doesn't cover you for the property of a third party. CTP is intended to cover the medical costs if you cause an accident where someone is injured or even killed.
Third party property damage insurance will usually cover you for the damage to another car and may also include limited cover for damage to your own car by an uninsured driver, although this will depend on your insurer. It can be the cheapest option of insurance due to being less risk of a large payout for an insurer and can be a popular choice for some young drivers.
However, if you really feel comprehensive insurance cover could be the best for you, there are many things to consider when choosing a policy, premiums being only one factor. It covers the costs of the accident for damage to all parties involved in an accident, including the cost of crash repairs or replacing your car, regardless of who was at fault. The premiums you pay will be higher than a third party policy due to the extensive cover that is provided, plus some other variables.
Factors that can impact your insurance rates
Here are some factors that can impact your car insurance premium:
Your age, the state you live, and the type of car you drive (based on claim statistics for each).
If it's your car and you alone will be driving it, there may be a discount option. By restricting the use of your car to nominated drivers, you are restricting the risk, which is why some insurers are willing to offer a discount to your premium.
Research what other possible discounts may be available. Some insurers will offer a discount if you have other policies with them.6 In terms of cars, an engine mobiliser or an alarm may also attract discounts.6 For young drivers, taking a skilled driver's course may also help.
A Pay As You Drive insurance policy could potentially provide a saving if you plan not to drive a lot and want comprehensive cover. This is where you only pay for the amount of driving that you actually plan to drive or do.
Some traps
Of course, just like there are discounts available, here are some things to be wary of:
While increasing your excess may lower your premium, a higher excess may mean that it's not worth your while claiming on smaller repair jobs which means you'd be out of pocket.
Be mindful of add-on insurance. While lenders can insist that you take out a certain level of insurance in order to loan the money, they cannot tell you which insurance company to go to.
Finally, remember, if it sounds too good to be true, it probably is.
Get a no-obligation quote from a direct car insurance provider that understands the need for a Real Insurance policy. Contact Real Insurance on 13 19 48 or apply for a car insurance quote online.
21 Jun 2021
Real Insurance is an award-winning provider of car insurance.