Time and money saving motoring apps and websites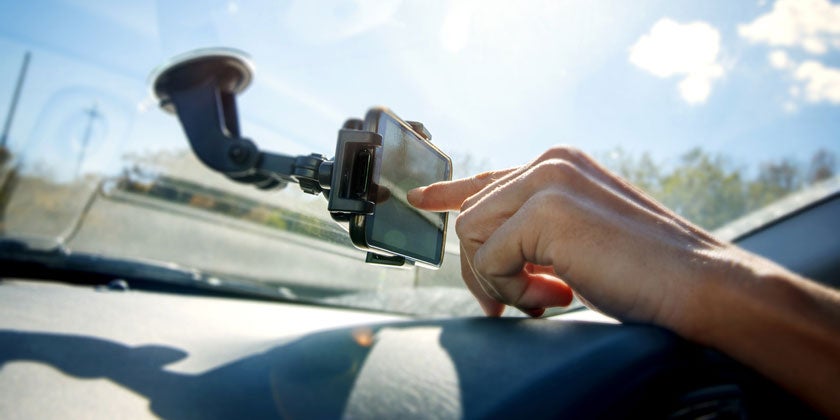 Driving can be awesome, especially when you know where you're going, when fuel is cheap and plentiful, and when parking is easy. But some days just don't go like that. In the interest of encouraging safer, more efficient and more economical motoring, Real Car Insurance has put together a selection of smartphone apps and websites that will give you the heads-up on traffic, fuel prices, cheap and handy car parking and more. Save money, save time (and save your sanity!).
Find new Waze
If you're looking for the quickest ways to get from A to B, you need Waze. More than just an interactive map, Waze features real-time updates from a community of motorists who submit up-to-the-minute reports on local traffic incidents, the best deals on fuel and more. Type in your destination to check for any recent hazards and off you go. Or take your civic duty to the next level, and let other motorists know of any issues by editing the map with your own comments. Waze is a great way to save time avoiding traffic (and in turn reducing your fuel bill!).
Get custom audio
Of course, having your own personalised radio station is a great way to upgrade your driving experience. Go from Economy to First Class with Spotify, your own personal on-road entertainment system. Create a playlist of your favourite songs or browse the library of carefully curated themed playlists. You can also choose your favourite song and start a Radio Station that plays other songs like it. Keep your hands on the wheel, and never click the skip button again. Keep safe. Get Spotify.
Save on fuel
Saving money on fuel is a pretty high priority for most vehicle owners. But driving from one petrol station to the next comparing prices kind of defeats the purpose. That's where fuel price comparison apps come in handy. There is a number on the market, including Petrol Spy and Fuel Map both of which work on the same model in which drivers update the map with the current fuel prices. Review the map before you refuel, find your cheapest local servo and save!
Find cheap parking
Sometimes getting there is only half the hassle. Parking, particularly in cities and urban centres, is becoming more and more frustrating as our motoring population increases. If safe, legal parking is what you're after, downloading a parking finder app is the way to go. One such app is Parkopedia lets you search a location for parking options by price, the total number of spaces, opening hours and accessibility. Saving money on parking just got a whole lot easier.
Rent a garage
Looking for somewhere a little more permanent to park your wheels? Find a garage or car space for rent on Parkhound. Whether you need off-street parking close to home or a safe, permanent spot near work, Parkhound lets you can choose from a massive range of car parking options including 24-hour access, secure lockup, undercover, outdoor and more. Got a spare parking space? You can also list your own LUG, carport or driveway as a little side hustle. Avoid parking fines and save money on pricey parking stations.
Real car costs
If you're looking for a new set of wheels, there's an app for that too. The MoneySmart Cars app from Australian Securities and Investments Commission (ASIC) is a smartphone calculator that lets you see at a glance what the real cost of buying – and running – your new car will be. Users can input the deposit amount for finance, costs for insurance, rego and more to quickly and clearly see the monthly and total costs. A great tool to help manage your finances and save!
Now you literally have solutions for common driving hassles in the palm of your hand. Smartphone and apps have revolutionised the way we live our lives but remember to keep it Real. Driving and device use don't mix, so please use these apps responsibly.
26 Feb 2019
Real Insurance is an award-winning provider of car insurance.