The Best Australian Road Trips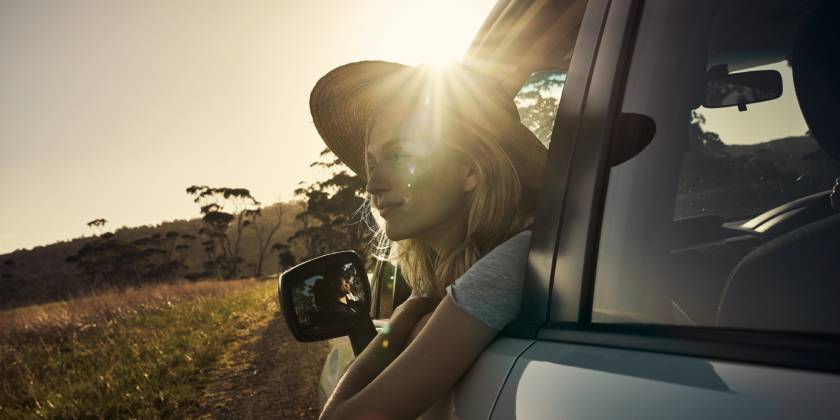 Summer: It's the ideal time to pack up the car and hit the road on a road trip holiday with family or friends.
From coastal roads that wind past famous apostles, to highways that take in the Kimberley or rainforest; Australia has a diverse range of drive by scenery, which has been explored by Aussies since the first people arrived, some 50,000 years ago.
Before you pack up the Kombi van, there are a couple of considerations: How much time do you have? How much ground do you want to cover? Is your vehicle going to be able to handle the roads you're travelling along? There are some roads in the outback of the Northern Territory and Western Australia which are unsealed and in need of a suitable 4WD vehicle to drive across.
Australia is also an incredibly large country; you will need a lot of time to discover all it has to offer. However, if time is in on your side, then you're in luck! There is a whole country of adventure waiting for you.
Make the most of the vastness of Australia, pack up the car and plan a road trip this summer.
Gibb River Road, Kimberley, WA
Gibb River Road is the only road across the Kimberly, cutting across a 660km cattle track and taking in the plateau that covers the top end of Western Australia. The Kimberley is the size of Germany but is home to only 30,000 people. There are many tour operators in the region that offer camping safaris. And you can also hire four wheel drives from Kununurra.
Savannah Way, QLD–WA
Linking Cairns to Broome, the Savannah Way is an adventurous drive, taking in unsealed roads from Queensland to Western Australia. The route drives past 15 National parks and 5 World Heritage areas, cutting through an incredible section of Australia's outback and tropical Top End.
Snowy Mountain Drive, New South Wales
The Snowy Mountain Drive is a great way to explore the region by car or bike. The drive starts in Canberra, extending down to the coast at Bega and west to Albury, taking in some of the country's highest mountains. There are also many towns with much historic and cultural significance along the way to visit. Pretty towns on the drive include Jindabyne, Thredbo, Tumbarumba, Batlow, Tumut, Cooma, Bredbo and Adaminaby.
Great Ocean Road, VIC
Extending along the South-East coast of Australia, the Great Ocean Road passes through the southern coastal towns of Victoria including Lorne, Apollo Bay and Torquay and continues up to Adelaide taking in the amazing statures of the 12 Apostles. The road winds around the coast and features some amazing houses along the way, built uniquely to fit their environment.
Cape to Cape, WA
The Cape to Cape drive takes you from Cape Naturaliste to Cape Leeuwin, taking in the Margaret River wineries along the way, 130 in total. The 200km between each cape showcases some of Australia's incredible natural diversity, coastlines with lush greenery and is definitely a drive worth savouring and taking some time to cover.
Before you set off, you might want to double check that your car insurance is up to date and will cover all of your designated drivers. Another consideration is travel insurance to ensure all your belongings are covered in case they become damaged or lost. Happy summer travels!
21 Aug 2013
Real Insurance is an award-winning provider of car insurance.