Cremation or burial: how to tell your family which you prefer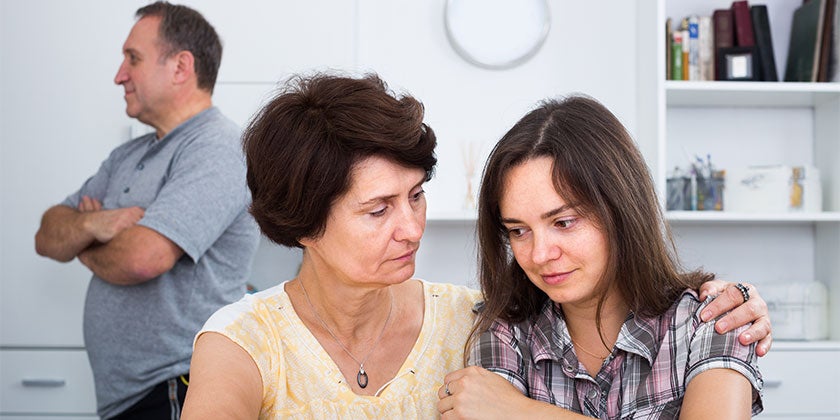 How you want to be laid to rest is a highly personal decision, and communicating openly with your family and executor is the best way to ensure your last wishes are respected. Early planning is a good way to approach it, and it takes the stress out of the grieving period for your loved ones.
It's not always easy to discuss death and bereavement with your family, but these practical tips can help you make the process easier.
Cremation vs burial
Thinking about your own funeral may feel uncomfortable, but it's the first step to making sure your wishes are respected. Considering the issue well in advance can alleviate stress for family members as they won't have to make major decisions about laying you to rest.
Research found two out of three Australians prefer cremation over burial when they're planning their own funeral. Only one in five people said they would choose burial, and 14 per cent said they had no preference either way. Cremations are cheaper than burials, but for some the idea of having a resting place their loved ones can visit could be comforting. You can have a funeral service whether you opt for cremation or a burial.
Cremation – You will need a coffin or casket to be cremated, and your ashes can be buried in a cemetery plot, or set in a placement in a columbarium or niche wall. Alternatively, they can be kept at home by a loved one, or you could choose for them to be scattered at a favourite location.
Burial – Along with a coffin and tombstone, you'll need a burial plot, which can cost thousands of dollars or more. You may also want to be buried next to a loved one or laid to rest close to other family members.
Outlining it in your will
It is as important to outline how you want to be laid to rest in your will as it is to tell your family members. The death of a family member is a difficult time and reducing ambiguity for everyone involved can make it easier. If you don't outline the details of your funeral in your will, you could unintentionally be causing a dispute as family members may have different ideas about how you may have wanted it.
The more detailed your instructions, the less likely there'll be disputes between family members as they arrange your funeral. Be specific about whether you want a cremation or burial, and outline anything else you'd like, including your funeral service and how you'd like to be farewelled.
Your instructions can be a detailed funeral plan, or you may choose to include only the essential elements. Either way, make sure it's detailed enough to help those likely to be in charge of organising your funeral avoid stressful decisions.
Communicate directly with family members
If you've left detailed instructions about your burial or cremation in your will, that's a great starting point. It's still crucial to speak directly to family members and your executor, as checking your will might be the last thing on their mind when you pass away. They may not even think to check your will until after your funeral, in which case it would be too late to respect your wishes.
How to start the conversation
It can feel challenging to start the conversation, but you can take a direct or indirect approach. You probably know your family better than anyone else, so work out which approach is suitable.
If you take the direct approach, reach out to your loved ones with something along the lines of: "I've been thinking about how I'd like to be laid to rest, and I need to discuss it with you. When is a good time?" Rather than launching into conversation, give your family members time to prepare emotionally for the discussion, whether it's the next day or a week later.
The indirect approach may mean you take advantage of the topic if something related comes up. For example, if you're talking about a friend's funeral, you can gradually steer the conversation to whether you'd like to be cremated or buried.
Provide reassurance
Provide reassurance if either approach meets with resistance or discomfort from your family members. Let your loved ones know you're not trying to upset them, and make sure they understand you're trying to save them from the burden of making the decisions about your funeral. Reassurance can be especially important if the topic seems to come out of nowhere for your loved ones.
Provide details
Once your family members have adjusted to the conversation, you can offer more details. If you have included a detailed funeral plan in your will, remind your executor and loved ones that is the first place they should look. You can also provide them with an additional copy to keep if you think it's necessary. A funeral plan can include everything from details of your funeral insurance policy and how you'll pay for it, to cemetery arrangements, cremation caskets, and your service.
The decision of cremation or burial is a personal one, so recording and formalising your wishes can make your passing far less stressful for your family members. Telling your loved ones can seem difficult, but take the time to communicate to them directly so they're aware of your preferences.
Having funeral insurance means your loved ones won't have to worry about how they'll pay for your funeral. Real Insurance is a trusted provider of value-for-money funeral insurance products. Contact us or request a quick quote now.
29 Jun 2018