Strategies to manage your finances and save for retirement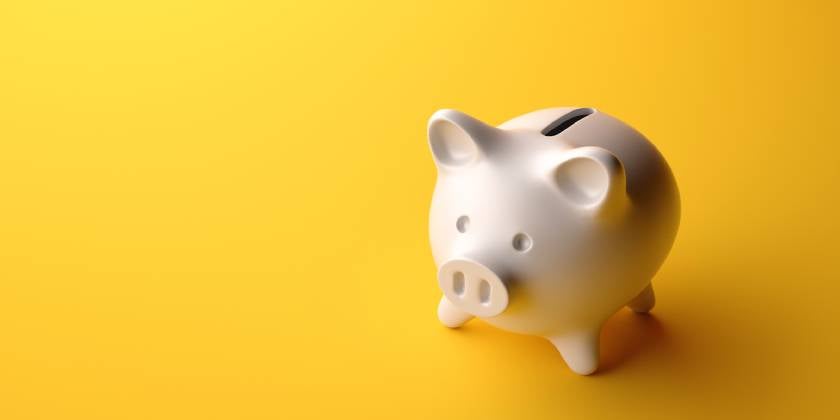 No matter what your age is, stress about finances can take its toll. Even if you're in a comfortable place with your money, you should still think about things like superannuation, mortgage repayments, and what your retirement will look like.
The recent Real Concerns Index found that finance was one of the areas attracting the greatest concern for people over 55 (with 53.9% of respondents saying their current financial situation worried them). Isn't it time you put those fears to bed? Checking off these financial goals for your 40s, 50s and 60s can help you prepare for the best possible future.
Remember it's important to seek out your own financial advice, and the tips below are general in nature, so you'll have to do your own research too. Everyone's circumstances are different, and what you need to do to secure your financial future will vary depending on your situation. But it's great to start thinking about your financial future, as this will set you up for a better result than if you ignore financial worries.
So, here are a few ideas on how to set financial goals, based on your age group and possible needs.
What you can do in your 40s to help set yourself up for future financial success
They say life begins at 40, so now may be the time to start paving the way for a financially successful future. These four tips can help you set up good habits:
Research insurance options: When it comes to underwritten life insurance products, the sooner you get the right insurance the better. Why? Because as you age and experience health issues, the likelihood increases that your insurer may apply a loading or special exclusion to your policy, or you may even find that some insurers will decline to offer you cover.
Set savings rules to help you reach your retirement goal sooner: Depending on your circumstances, it may be helpful to speak with your financial adviser about a strategy for bucketing your income into expenses, short-term savings and long-term savings so you can put a percentage of your income into your retirement savings fund.
Pay down your debts: With the cost of living always on the rise, it's important to reduce your household debt wherever possible. As Professor Pasquale Sgro from Deakin University advises, if you're only paying off the minimal amount of debt you could start drowning if interest rates suddenly go up.
Get the right super investment mix: What's your risk appetite? Would a mix of high and low risk options help reach your goals? Speak to a financial adviser about how you can tweak your investment options to your advantage.
It may be time to put retirement saving strategies into practice in your 50s
When you hit your 50s, you'll start thinking more about retiring, (even though the Australian government's workforce guidelines currently require employment to the age of 66-67 before you can claim the Age Pension (if you're eligible). So, if you're keen on having a comfortable retirement, it could be a good time to take care of these three key things:
Make last-minute adjustments to your super: You need to have enough super to provide you with many comfortable years, so consider making some last-minute changes like topping up with pre-tax contributions, or even downsizing your home and investing the proceeds of the sale directly into your super. You might also want to change your investment options to a low-risk strategy and consider additional streams of super funding such as transition-to-retirement and spousal super contributions.
Cut costs where you can: Do you still need two or more cars? Could you save a few extra dollars each week by doing one big shop instead of buying meals every day? Think about where you can cut costs and invest any extra cash into your savings. A good place to start is by creating a budget for your family's finances.
Don't let boomerang kids or caring for older parents derail your savings plan: We're seeing more boomerang kids these days, and plenty of Aussies also have to look after ageing parents when they are in their 50s. But that doesn't mean you should stop saving for your own retirement. Stick to your savings strategy and speak to a financial expert for some new strategies if you're struggling.
Prepare for retirement in your 60s by ticking these financial boxes
Those long days at work will soon be coming to an end, but don't get complacent! Now is the most important time to sort out your retirement plan and save as much as possible for your more comfortable years.
Zero in on a retirement plan: Your best years are almost here, so it's time to nail down your retirement plan.
Review your funeral insurance plan: Getting the right funeral insurance can assist your loved ones in dealing with the stress of expensive funeral costs at a time when they are already grieving.
Do you need to downsize? A smaller home could actually be ideal in your 60s especially in a great location that's close to all the best amenities for your retirement.
Plan your legacy: What sort of legacy do you want to leave for younger generations? It's not always nice to think about your passing and how you will be remembered, but it is important to make a plan. Use this time to finalise your will.
Planning for the future doesn't happen overnight. That's why it's recommended you spend your 40s, 50s and 60s checking off these financial must-dos so you can enjoy a more comfortable retirement.
While it's important to focus on family finances, super and savings when planning for the future, you'll also want to think about what will happen after you pass away. Planning ahead with a funeral insurance policy can reduce the financial burden on your loved ones when they are focusing on more important things. Request a no obligation funeral insurance quote from Real Insurance today.
11 Dec 2019