How much does a funeral cost?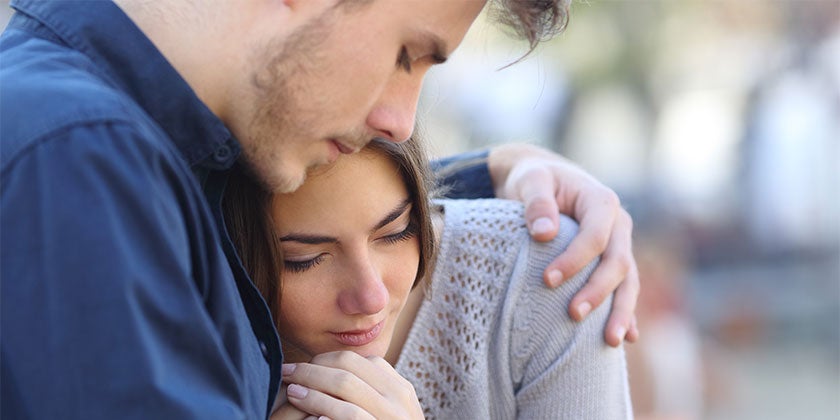 Chatting about funerals and money isn't how most people would choose to spend their time with family and friends, and perhaps this is why people aren't always aware of how expensive funerals can be. This could result in leaving grieving family members not only with the sadness of your passing, but financial stress and unwanted debt when planning your funeral.
Whether you choose to have a cremation or burial, the associated costs may be more than you expect.
How much do funerals cost?
Funerals can cost anywhere from $4,000 to $15,000 depending on the type of funeral you want to have. The more elaborate and complicated, the more you'll need to set aside. While cremation tends to be much cheaper than burial, because burial plots aren't needed, the service itself will also cost money and a basic cremation with no funeral service in Sydney can still set you back as much as $4,000.
Individual items to budget for
Funerals involve a number of different costs from funeral directors to transport and permits.
Funeral director: funeral directors make all necessary funeral arrangements, provide the coffin (usually not included in the fee), transport the deceased to the funeral director's premises, and provide the hearse and staff. They can be invaluable advisers during the process however you will need to factor in the fee for this service. It's important to do your research and ask around as every funeral director will have their own costs.
Transport: Hearse rental is usually handled by the funeral director. If you decide to organise transportation yourself, you will need to inquire with a hire company directly about their costs.
Coffin: A coffin could cost between $300 up to $10,000 or more.
Death certificate: A death certificate in New South Wales costs around $60. Each state has its own fees so it's best to check before applying.
Cremation: A basic cremation with no funeral service in Sydney can cost as much as $4,000.
Cemetery plot: Burial plots can vary considerably depending on the location and city. It's not uncommon to pay thousands of dollars for a burial plot, and in some areas the cost is more likely to range in the tens of thousands or more.
Flowers: Flowers come in many styles so the cost will vary depending on what you choose to go with. You may be spending $100 or more for flowers at a funeral service.
Other costs: Other costs to budget for may include headstones and monuments, urns, chapel fees, clergy fees, and music and organist fees.
What happens if you can't pay for your funeral?
If you don't have funeral insurance, your family may need to finance your funeral with their savings. If they can't pay for it, it could end up being a destitute funeral the government pays for. On the other hand, if you have funeral insurance, benefits from your policy are typically released quickly so your loved ones can plan your funeral in a timely manner.
How to keep costs low
Funerals can be expensive even if you plan carefully. Your loved ones can explore the following ways to help with keeping costs down.
Weekend funerals: Weekend funerals may be more expensive than weekday services. Avoiding peak periods could help you save.
Flowers: Choose smaller floral arrangements rather than using large bouquets. Look for quality over quantity.
Book online: Arrange for everything you can online as research suggests you'll end up with more competitive costs.
Cremation versus burial: You'll want to be laid to rest in the way you prefer, so opt for a burial if that's what you'd like. However, cremations generally cost less, which is why they have become more popular in recent years.
Ways to pay for your funeral
While many prefer not to think about funerals, working out how you'll be paying for it can save your family from the stress of not having enough money in an already trying time. Here are three key ways to pay for your funeral.
Funeral Insurance: If you choose to take out funeral insurance, your family will receive a lump sum to cover the costs of your funeral. The money can be used in any way you specify, and it can be even used to pay off outstanding debts and bills.
Savings: You can save up for your funeral expenses by opening a high-interest-earning account and putting away money periodically. By saving up over time, you can help make sure you leave enough money for your family to cover all the expenses of your funeral.
Funeral plan: A pre-paid plan allows you to design your funeral prior to your death. These plans may require an upfront payment of fees or a set payment plan decided by the provider, and may not allow for inflated funeral costs so factor these in if you choose a plan.
Will funeral insurance be enough?
If you do a detailed budget, you can get a good of idea of how much your funeral should cost. Make sure your insurance benefit payout matches your cost estimate. You can choose your preferred benefit amount when you're choosing a policy, so check to make sure your total benefit amount is enough for the type of funeral you have in mind.
Funerals can cost more than you may think, so having a plan for covering the expenses can help save your family members from a lot of stress. Whether it's savings, funeral insurance, or some other option, you'll want to have a plan and budget ready so you can be laid to rest in the way you prefer. Real Insurance offers great value Funeral Insurance. Contact us today for more information, or request a quick quote now.
27 Jun 2018