4 steps to pre-plan your funeral (and why you should!)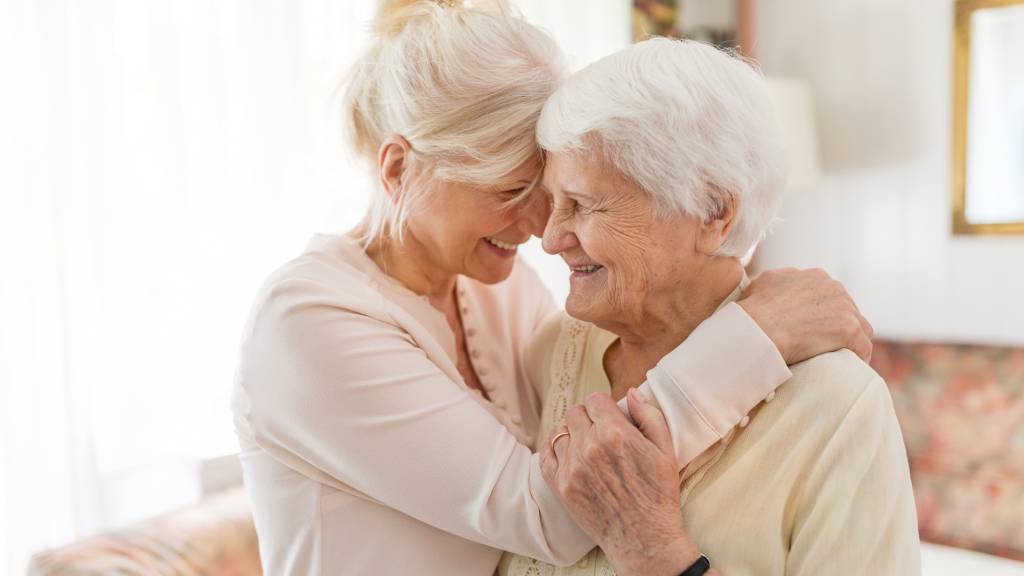 Anyone who has endured the challenge of organising a funeral while grieving the loss of a loved one will tell you that at times it can seem overwhelming. That's why preplanning your funeral can help those you care about most during an incredibly difficult time.
It may not be top of your to-do list right now, but by spending some time researching and getting organised you can minimise the stress on family, save on last-minute costs, and arrange a funeral that means something special to you – all while allowing mourners to pay tribute to you in a way that best represents the life you've lived.
Here are some questions to help you start preplanning your funeral.
Step 1: Decide on whether you want to use a funeral director
In Australia, there are no laws that stipulate you must have a funeral director to oversee proceedings. However, it's important to remember that a funeral director's job is to manage all the time-consuming tasks relating to paperwork and legalities – without one, it may put your loved ones in a difficult and stressful situation without the help of a professional. A funeral director will also have knowledge about all the regulations around holding a funeral in your state.
Do note that some crematoriums and burial grounds will have a policy in place that means they will only accept a body from a funeral director.
If you think a funeral director will help alleviate some of the paperwork and stresses of organising your funeral, then conduct some research and make sure you understand the costs involved. Funeral directors often charge a separate fee for their services so this will add to your total funeral cost.
Step 2: Decide who will take care of getting the death certificate
If you decide to have a funeral director manage the proceedings, they will take care of the death certificate by registering the death within seven days of the burial or cremation.
However, a number of other people may apply for a death certificate if your wishes are different. A current spouse, parent or child of the deceased that is named as next of kin may apply for a death certificate. Similarly, if you name an executor of your estate or a solicitor acting as next of kin, they can also go through this process.
Step 3: Choose between burial or cremation
Once you have finalised your choices for the logistical side of the funeral, it's time to reflect on your personal decisions. One of the key things to consider is how you want to be laid to rest.
You might decide on a traditional burial, or perhaps you wish to be cremated and your ashes scattered at a special place. Eco-friendly funeral options are becoming more popular in Australia, and you could even choose to be buried at sea – although be sure to research this as it can be an expensive and paperwork-intensive process.
It's not nice to think about, but many Australians make their decision based on the final cost. Cremations are now more popular than traditional burials in Australia, making up around 68% of funerals. Depending on where you are based around the country, a basic burial may cost around $8,000 while a cremation could cost just over $3,000.
Some of the fluctuating costs of burials and cremations to bear in mind include the coffin or casket, flowers, gravestone, burial plot, cremation certificate, interment fee and more.
Step 4: Consider the type of funeral service you want
There's no one-size-fits-all approach to a funeral service – after all, everyone has lived a different life and has different desires for how they wish to be remembered.
Write down a 'walkthrough' of your ideal funeral and what it might involve. This should include who you want to speak, any songs or hymns you would like played, whether or not your casket will be displayed at the service, as well as things like the colour scheme and types of flowers you want.
The good news is that preplanning your funeral is a great time to consider getting funeral insurance and/or life insurance – or updating your current policy if your circumstances have changed. For funeral insurance specifically, it will provide your loved ones with a lump-sum payout upon your death which can be used to take care of costly funeral expenses.
You can't always control what will happen in the future, but you can control how you will be remembered by preplanning your funeral. It's the perfect time to think about what you really want for your funeral, review your funeral insurance and life insurance policies, and ensure your final wishes are made clear.
To help lighten the financial burden on your loved ones when you pass, consider rethinking your need for funeral insurance. Call 1300 665 287 or request a quick quote now.
21 Apr 2020