Planning family finances for the new financial year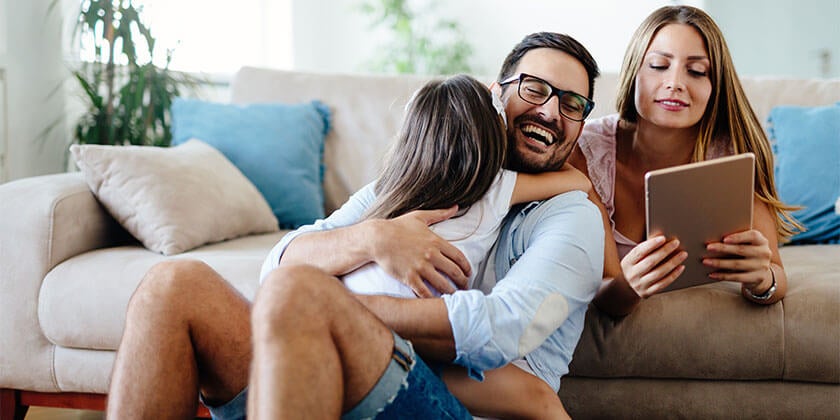 With the minimum cost of raising a child in Australia now estimated at an average of $170 per week, and the total cost of schooling between $66,320 (public school) and $475,342 (private school), it's time to get serious about budgeting.
Thankfully, the new financial year brings fresh opportunity to get financially prepared for your future.
Start with number-crunching
Sit down and work out what money is coming into your family's income pool and where it's going out. Gather your bank statements, payslips, credit card statements, mortgage repayment summaries, utility bills and anything else that tracks your financial position.
Then tally your income in one column, and your household and personal expenses in the other – ideally over the past year.
Make sure you capture:
household and utilities expenses
phone and digital expenses
financial and insurance expenses
medical and pharmaceutical expenses
gym, hobbies, cosmetic, hair, jewellery, and other personal expenses
transport costs
children's expenses
entertainment and eating-out expenses.
What are your goals?
After examining your current money situation, it's time for some dreaming. What's most important to you? Where do you want to be in five, 10 and 20 years?
What do your answers to these questions mean in financial terms?
It's important your dreams and goals are realistic. To help you stay on track, they should also be specific and measurable. Writing them down and pinning them to a noticeboard can keep your vision front of mind. If your goals seem unachievable, break them down into smaller milestones.
Focus on the future
While looking ahead, you'll also need to think about your future needs and long-term expenses.
Some immediate expenses like mortgage repayments can be easily forecast. Your goals will also help you predict your long-term expenses. Think well into the future, considering all life stages through to retirement.
Plan it out
Now that you know where your money is coming in and going out – and what you want your financial future to look like – it's time to put a plan in place.
Your financial plan and budget should be clear, comprehensive and flexible enough to adapt to any changes.
A budget should bucket your funds into various categories such as education, food, household, retirement, savings and fun.
There's plenty of help out there to assist you with the all-important planning stage, whether that's speaking with a financial professional to help you plan or using a budgeting app such as TrackMySPEND.
Prepare for rainy days
When did you buy your washing machine? If it's more than 10 years old you're doing well – it's past the average lifespan for home appliances.
Broken-down appliances and other costs such as fines, medical bills and car accidents can cause financial stress when you least expect it. That's why your financial plan should include setting aside a regular amount to be used as an emergency fund. It's also worth creating a backup plan in the event of financial stress.
Insurance is one way to be prepared for life's financial bumps, so make sure you regularly assess your insurance policies.
Keep communicating
Sticking to your budget and financial plan is often the trickiest part – especially if it's a shared plan with loved ones. Keep communicating to manage (and change, if necessary) how you're using your disposable income. And for any big purchases, press pause and discuss them together before moving ahead.
Communicate better by:
resisting any urge to talk over the other person
not feeling the need to fill silences
putting away the phone.
Want to learn more about getting financially prepared for your future? Check out the the Real Life Spotlight.
24 Aug 2018
Real Insurance is an award-winning provider of life insurance.