What you need for a family caravan trip [Checklist]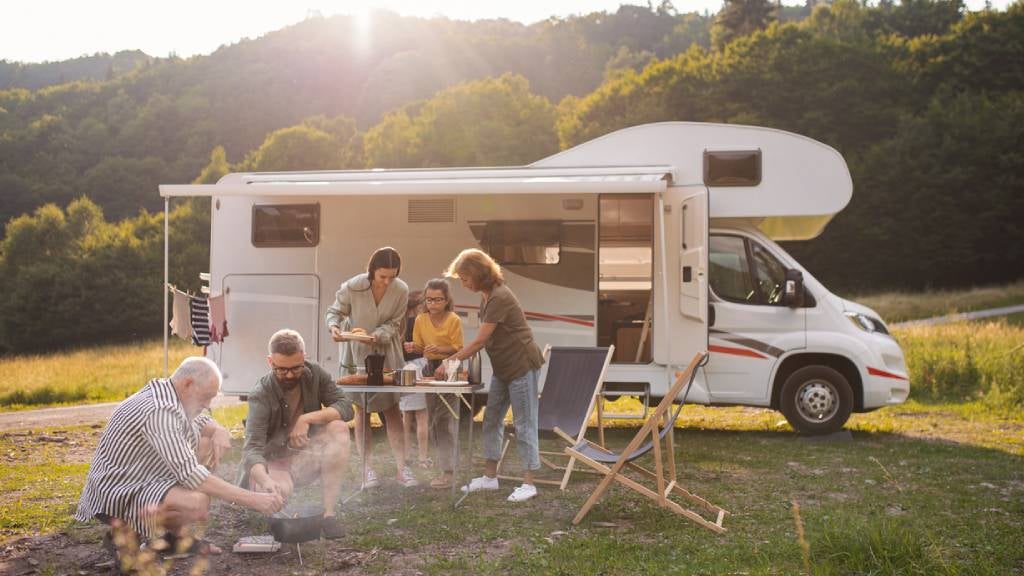 What do you need to bring with you on your next family caravan adventure?
There's nothing worse than being hundreds – or even thousands – of kilometres from home and realising you've forgotten your toiletries or the gas bottles or, worse still, the spare tyre! So, to help make your next caravan trip one to remember, we've put together this helpful downloadable checklist so you can check off all the most essential supplies you'll need.
We'll cover things like:
What to check in your car and caravan before driving off into the sunset.
All the personal items that are easy to forget.
The importance of planning ahead – and keeping a map on you at all times!
Vehicle requirements
If it's been a while since you've hitched the caravan and explored the great outdoors, there may be a few checks you'll need to make to ensure it's still in good condition. It's also recommended you take it out for a test run to shake off the cobwebs and give yourself a refresher of how to navigate the roads while towing a heavy load behind you.
Essentials to pack
Toiletries, kitchen utensils, cooking gear, extension cords, camping chairs, cards and board games – whether you're heading off for a weekend or a few months, there's a lot to bring with you on a caravan adventure. Don't forget these essentials!
Trip planning
Where exactly do you want to go in Australia, and how easy will it be to get there? Make sure you detail things like journey estimates, book in your caravan park stays, jot down any free overnight rest areas, and of course bring along your trusty map – whether it's on your phone or in the old-fashioned paper form.
Download our checklist before you set off on your adventure so you can make lasting memories with those you love most.
Get your free family caravanning holiday checklist here
DOWNLOAD NOW
17 Dec 2021
Real Insurance is an award-winning provider of car insurance.