What information to include when reporting a car accident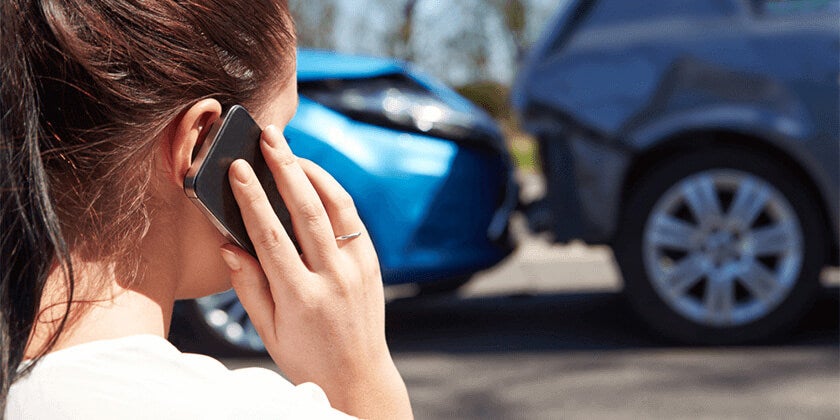 If you're involved in a car accident, in some cases you will be legally required to report it to the police. And in addition to giving assistance and seeking medical help if required, you will need to report the accident to your insurance provider – regardless of whether you were at fault or not.
Whether you have to report an accident to the police or not depends on the seriousness of the crash and other relevant circumstances. If you're ever in doubt about whether or not you need to make a report, contact the police for more information.
When do I need to report an accident to the police?
The law on police attendance criteria for car accidents can vary depending on your state or territory, but generally speaking you may be required to report the accident if you are one of the drivers involved and any the following circumstance apply:
There has been a death or injury as a result of the accident.
There is a hazard to public safety, such as traffic congestion, power line damage, or fuel spillage.
There has been property damage.
One of the parties involved hasn't stopped to exchange details.
One of the drivers appears to be under the influence of drugs or alcohol.
In New South Wales you need to contact the police if the accident fulfils the 'Major Traffic Crash' criteria or if other criteria apply. There are slightly different police attendance criteria in the other states and territories and time requirements can apply, so if in doubt, contact the nearest police station to clarify whether you need to report the accident.
In Victoria you need to report the accident if anyone is hurt or if there's any property damage and the owner is not there.
In Western Australia you're required to report the accident if anyone was hurt or if the property damage is likely to cost more than $3,000 to repair.
In South Australia you need to report the accident if anyone is injured or killed, if you haven't given your details or have not been given the other driver's details, if the vehicle is towed or carried away by another vehicle, or if the damage is likely to cost $3,000 or more to repair.
In Queensland you need to contact police if there's been a death or injury, there's hazard or threat to public safety, if there's likely to be drugs or alcohol involvement, if the driver hasn't provided their details, or if a driver with an impairment or disability needs police help.
In Tasmania, no report needs to be filed unless there are deaths or injuries, it's a hit and run, a driver fails to exchange details, or if there were vehicles towed or carried away.
In the ACT car accidents are to be reported within 24 hours of the accident, and police will attend if there's a death, more serious injury, road blockage or disruption by one of the vehicles, threat of danger, or likely alcohol or drug involvement.
In the NT you need to contact the police if there's property damage, injury, death, failure to exchange details, or a car being towed.
If you're legally required to make a report within a given time frame and fail to do so, there could be criminal charges laid against you, you could lose your licence, and/or be fined.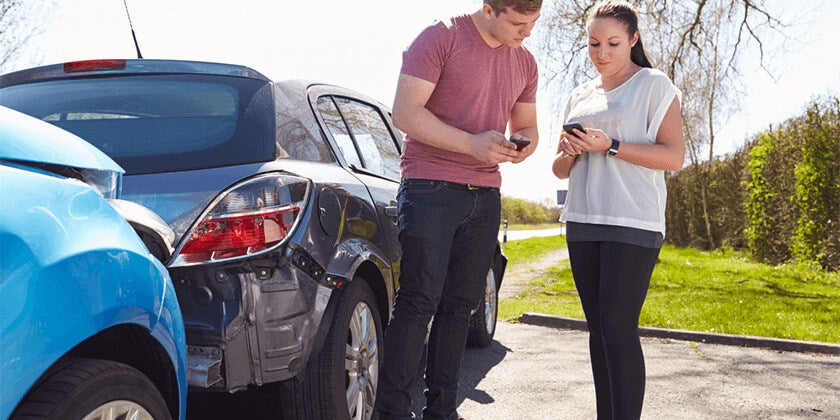 How do I report a traffic accident?
Dial 000 and ask to be put through to the police. If you have a speech impediment or hearing difficulty, you can contact 106 instead. You can also report the accident in person at a local police station, but in an emergency situation this can be impractical to do.
In some states such as South Australia or the ACT, you might be able submit an online report.
What information should I include?
You will be required to provide personal details of all parties involved as well as details about the accident.
Names – Your report should include names of all the parties involved in the crash, including people who may not be drivers but who have experienced property damage as a result of the crash.
Contact and verification details – The police will ask for your licence number and address for identification and contact purposes. All the other parties involved, including other drivers and parties who have experienced property damage, will also need to provide their addresses and perhaps also their drivers licence details.
Vehicle details – The police will require the registration details of all vehicles involved in the crash.
Location – The police will want information on the exact place where the accident occurred.
Photos – If you have any photos of the scene that you think could be of assistance, let the police know about these.
Date and time – It's also important to be specific about the date and time of the accident.
Injuries – If there are any injuries, specify these during your call.
Property damage – Let the police know if there has been any property damage associated with the accident.
Witnesses – If there were any witnesses at the scene and they're happy to provide their details, let the police know.
Behaviour – If you believe another party has engaged in menacing, reckless, or dangerous behaviour, you can let the police know about this.
Any other relevant details – When you report the accident, provide any other details that you think is relevant to the accident that you think will assist the police.
What happens after I report the accident?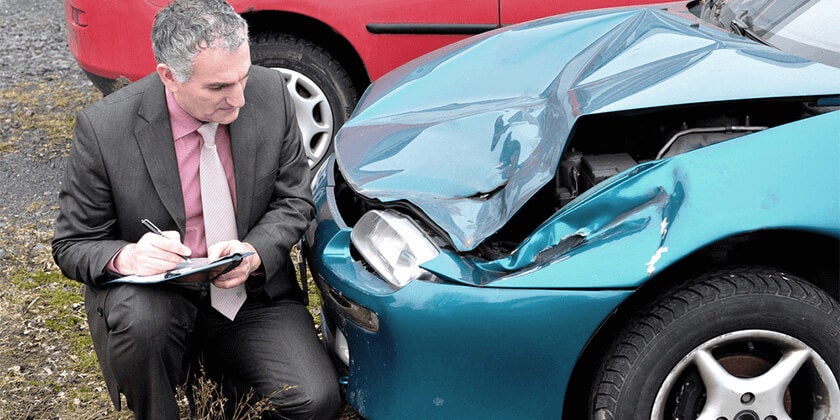 If the accident meets the police attendance criteria, the police will come to the scene and investigate the situation. They will have the discretion to further investigate accidents, but generally they will not unless there was death or injury, the involvement of drugs or alcohol, or a driver failing to provide details.
You may also need to arrange for towing of your vehicle, exchange insurance details with other parties, and always let your insurance company know about the accident as soon as possible in order to begin processing your claim. To contact Real Car Insurance in the event of a car accident call 13 19 48, or you can find out more information about claims.
If you require medical assistance, seek attention in a timely manner even if it doesn't appear to be serious, as some injuries aren't immediately obvious even to the person injured.
22 Jun 2016
Real Insurance is an award-winning provider of car insurance.