Guide to choosing the right funeral home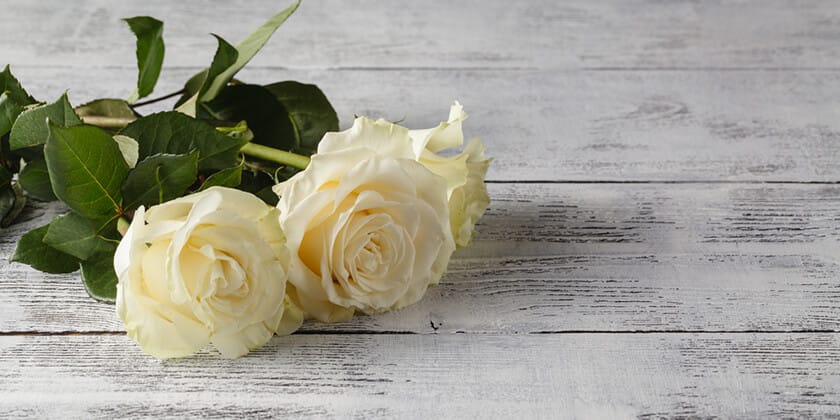 Finding the right funeral home to work with during a time of bereavement is important to ensure all of your loved one's wishes are respected. The right funeral home should be supportive, accommodating, and ease the entire funeral planning process to allow you and your family to focus on grieving.
Knowing how to assess prospective funeral homes can be a challenge, so we've put together a list of questions to ask and issues to think about to help you with your decision.
8 questions to ask prospective funeral homes
Talking to the funeral home directly is one of the best ways to get a sense of their service and commitment to clients. Ask about their services, check their quote is in line with your budget, and don't forget to question them about any personal touches you want.
1. What's included in the quote?
Make sure the funeral home is happy to provide you with an itemised quote. An itemised quote offers full transparency and allows you to compare one funeral package to another, easily. Check the quote includes everything you want, which might be ongoing care and advice, transportation of your loved one, and working with the cemetery or crematorium.
Your quote might also include partnering with spiritual figures and worship location, arranging legal documents as required, and preparation of your loved one for viewing. The quote could also include other things such as working with your florist, caterers, and other providers.
2. Is there scope for variation?
Some Australians are opting for more variation in their funerals, so check the funeral home is happy to provide you leeway for personalisation if that's what you want. Are they able to accommodate for specialised music, outdoor ceremonies, or changes in the order of service?
3. Does the funeral home offer packages?
Check whether the funeral home offers packages. Opting for a package might be more cost-effective than putting together a list of individual requirements. You'll want to respect your loved one's desires (or your own plans) without blowing your budget, so a competitively priced package might be a good option and offer a reasonable compromise.
4. Will the same person be looking after you throughout the process?
Sometimes having the same staff member oversee the funeral makes things easier. If it's someone you feel comfortable with, you might be able to request they're assigned to your case. If you prefer to have the same person looking after you and your family from initial contact to the ceremony, ask the funeral home if this is possible.
5. What amenities are available?
Make sure the funeral home offers the kinds of facilities and amenities you need. For example, you might require a private holding room for before the service or handicapped bathrooms. Check they have these facilities or if they are happy for you to arrange these if required.
6. Is the site big enough?
Is the funeral home big enough to accommodate all your requirements? Consider parking spaces, number of attendees, viewing rooms, and other gathering areas. Ensuring the site is big enough for family members, friends, and colleagues is essential.
7. Will they accommodate your religious and cultural requirements?
Do you get a sense the funeral home understands your religious and cultural needs? If you have special religious and cultural requirements, ask the funeral home how well they can accommodate these. Ask them whether they've ever accommodated other similar funerals before and what support they're happy to provide in this area.
8. Do they have a general price list?
Along with the quote, ask the funeral home for a general price list and list of services so you can get an idea of what they offer. Ask for a copy of the price list if it's provided separately from the general price list. These lists can help you identify any further services or products you'd like included in your funeral service, and they make it easy to compare one funeral home with another.
Using online tools and reviews to assist with making a decision
Online review sites, business websites, and directories are good starting points for finding a funeral home. While online reviews can be useful guides, exercise common sense as these reviews could be sponsored. Word of mouth and recommendations from people you know can help inform your decision.
Other resources to help guide your decision include industry organisations. Bodies such as the National Funeral Directors Association of Australia, the Australian Funeral Directors Association, and the Independent Funeral Directors Association of Australia Inc provide searchable databases of their membership.
Get multiple quotes
You might think you've found the perfect funeral home on your first try, but it's always worth shopping around and getting quotes from at least three or four prospective funeral homes. Talking to multiple providers not only allows you to get a sense of the market pricing; you'll have a better feel for the different services each funeral home provides.
A funeral is a very personal process, so having a provider who's not only competitively priced, but able to carry out your vision of how the ceremony should be is important. Whether you're saying goodbye to a loved one or arranging your own funeral, getting multiple quotes gives you the best chance of finding a funeral home closely aligned to your requirements. As you compare quotes, you'll also have a better chance of finding a package at a price totally covered by your funeral insurance.
Choosing the right funeral home is as much about the facilities and resources provided as it is about the quality of service. You'll want to find a funeral home with welcoming, supportive staff. Checking online reviews can help, but speaking with the provider directly will give you a good sense of their approach to customer service. Remember to get at least three quotes and check your funeral insurance can cover most, if not all, of the funeral costs.
Real Insurance is an industry-leading provider offering funeral insurance to Australian residents aged from 40 to 79. To find out more about our affordable funeral insurance, explore our website or apply for a quote online today.
7 Feb 2018