How to prepare a funeral slideshow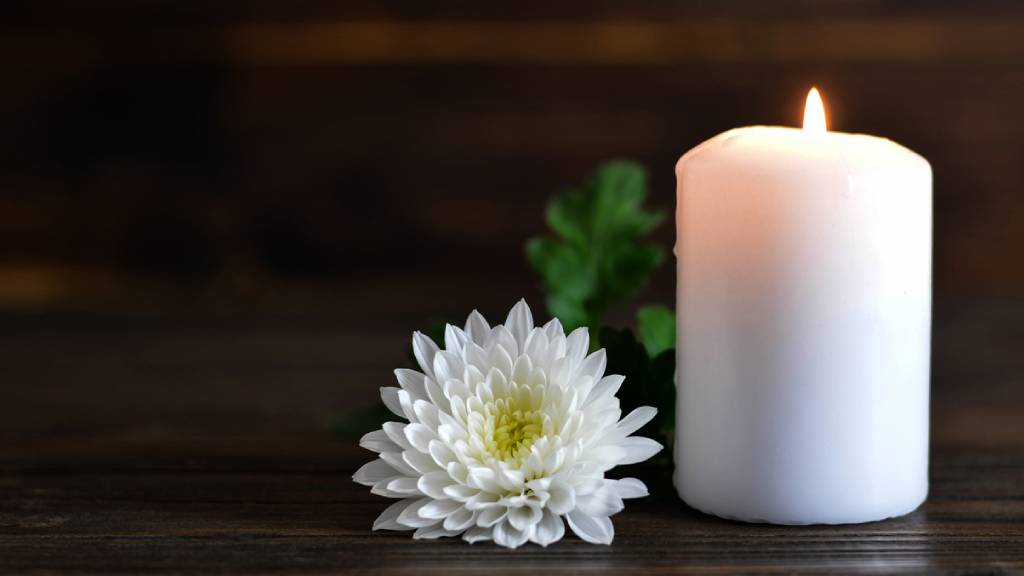 An emotive and memorable way to remember a loved one who has passed away is to create a slideshow presentation. During a slideshow presentation, photos of special memories and nostalgic music can be shared with gathered family and friends to celebrate the life of your loved one and encourage guests to feel a part of the occasion. A slideshow can also bring a smile to the faces of mourners and help to lighten their grief. The slideshow can be played at the funeral, memorial or wake and copied and distributed to family and friends as a keepsake.
Step 1
Firstly, check with the funeral home or funeral service provider as to which format of slideshow presentation they can accept and broadcast in their venue before you start working on the slideshow. Ask how the slideshow will be presented to the audience – on a television or with a projector connected to a computer. Also, consult with the funeral director on their thoughts on the duration of the slideshow for the funeral service.
Step 2
Try to search out good quality and respectful photos of your loved one as a child, young person, in their courting days, and with their spouse or partner, and place them in chronological order. Include photos of important dates in your loved one's life – when they graduated from university, their first job, their wedding day, their first child and succeeding children, and family holidays. Ask others if there are photos that they would like have included in the slide show. Consider the extended family, friends and guests that are likely to attend the funeral, wake or memorial service. Ensure that the photos feature your loved one's key professional roles, hobbies and interests.
Step 3
Scan in photos if you don't have digital copies and also scan precious keepsakes such as a high school year book, a boarding pass, a letter to a family member, a love letter from their partner and a favourite poem. Scan at 300 dpi/ppi for images 4″ × 6″ and larger.
Step 4
Once you have scanned and gathered all the photos, place them in one folder and name the folder. Then, crop or optimise the photos so that they look their best for the presentation using Photoshop or Paint. Optimising your photos enhances them and reduces their visual and file size so that they can be presented in the slideshow in a consistent manner.
Step 5
Using PowerPoint, create a new presentation and choose a style and theme that suits the tastes and style of the person who passed away. Help your presentation move smoothly from one slide to the next by applying transitions, the flowing movements of the slides. If the slideshow features different eras, hobbies, people and roles, you could apply different transitions to separate the sections of the slideshow. However, limit the number of movements so that the audience is focused on the slideshow and your loved one and not on the movement of the slides.
The photos should move at a constant pace – they shouldn't move too fast so they aren't seen properly, nor should they move too slowly so that the presentation becomes a chore to watch.
Step 6
Choose music to accompany the slideshow that respectfully memorialises and celebrates the life of your loved one. Use PowerPoint's 'sound from file' feature to import the music. Fade the songs in and out at appropriate times, aiming to keep the key parts of songs for their uplifting or memorable notes. Remember to check the lyrics of any music played prior to it being broadcast at the funeral in order not to offend others.
Step 7
Once the presentation is complete, watch a draft to ensure that it works as you had planned. It's a good idea to do a test-run on the funeral home's equipment too. Consider providing a copy of the slideshow presentation to the funeral director a day prior to the funeral as a back-up, to ensure that there is a presentation to broadcast during the funeral service in case yours goes missing.
Step 8
Having created a slideshow presentation, you could save it to a USB stick or burn it onto a DVD and give as a keepsake to family and friends.
Tips
Find out the time, people, location and occasions of the photos and include this information in a caption in the slideshow presentation. Often, older photos have a description or processing date on the back of the picture.
Try to ensure that one era of your loved one's life doesn't dominate the slideshow by featuring more photos than other sections of the slideshow.
Consider uploading old video footage of your loved one onto your computer and embedding into the slideshow presentation.
You may post the funeral slideshow on the Internet (depending on the consent of all family members) so that it's available for any friend or any family member to view from any computer.
Warnings
Be aware that any video uploaded to PowerPoint may not automatically play during the slideshow presentation.
Learn more about the cover options available at Real Funeral Insurance, so that you don't have to leave the costs of your funeral to your loved ones.
20 May 2015