Plan for your funeral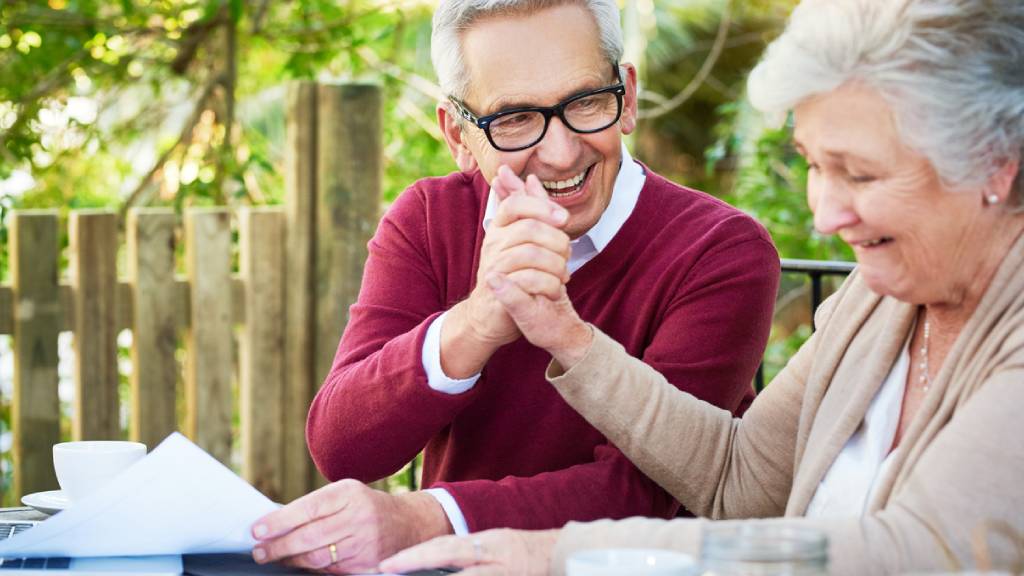 Worried about leaving your loved ones with your funeral costs at a difficult time? By planning ahead, you can make sure your family can say goodbye as you would wish, without financial stress.
It's not a subject that many of us are comfortable talking about. But the fact is, we'll all need a funeral one day – and they're not cheap. According to the government's MoneySmart website, the average funeral in Australia costs anywhere between $4,000 and $15,000, and costs have been rising.
So how can you make sure your loved ones can say goodbye without having the burden of a hefty funeral bill?
Option 1: Pay from your estate, superannuation or life insurance
You can allocate money for your funeral out of your estate – the money and assets you leave behind after you die. For example, your loved ones can use your superannuation or a life insurance payout to cover your funeral expenses.
Pros
You can control how you want your money allocated by providing clear instructions to your executor. Your executor can be given broad authority to deal with any need that arises so they can also use any funds to pay for other expenses you've left behind, such as bills or unpaid debts.
Cons
The main issue with relying on your estate to fund your funeral is that it can take some time for the money to be paid out, especially if you haven't left a Will. So your family may need to cover the costs of your funeral first, and then be reimbursed later.
If you're using your estate or super to fund your funeral, the kind of funeral your family can afford may also depend on how much money you leave.
Option 2: Take out a funeral bond
Funeral bonds are available from some fund managers, friendly societies and life insurance companies. They work a bit like a savings plan, in that you contribute regularly and interest is paid on the account balance. The benefit is paid out when you die.
Pros
Generally you pay an initial lump sum to set up your bond and then contribute over time in installments, which means you can budget for it. And because it's an investment, your savings may gain interest.
Depending on the age you commence the bond, you can have a degree of flexibility over the size and frequency of contribution. The proceeds from these products are usually paid quickly upon the submission of required documentation and the funds are paid directly to the funeral director, with any residual amount going to your estate. And funeral bonds also generally let you choose the funeral director you want.
Cons
Most bonds require a minimum initial deposit and this could mean coming up with a large chunk of money at once. Funeral bonds also charge ongoing management and/or contribution fees which could offset interest gains for low sums. There is also the risk that you may die prior to accumulating a significant amount in your bond. Finally, if you decide you don't want to continue the bond, you may incur termination costs.
Option 3: Pre-paid funeral
One way to ensure you get exactly the funeral you want is to organise it with a funeral director ahead of time and pre-pay for it. With this option you can communicate your wishes directly and make all the arrangements yourself.
Pros
This option provides you with the highest level of control over the details of your funeral, and there are no delays as long as the full cost of the pre-arranged funeral has been paid. You can also ensure there are no extras for your family to pay for, and you can lock in the service at today's prices.
Cons
A pre-paid funeral needs to be paid for in advance, which can be a high upfront cost. In some cases you may be able to pay in installments, however should you die before the full cost of the funeral has been paid for, the remainder would still need to be paid.
Because you purchase the pre-paid funeral from a particular funeral director, if you move to another area, you may not be able to transfer the funds to another funeral director near you. This could mean that you would forgo the payments you
have made.
Option 4: Take out Funeral Insurance
Funeral Insurance can help cover the costs of your funeral, as well as other expenses you leave behind, such as bills or unpaid debts. By paying a premium each week you can rely on the full insured amount being available to spend on your final expenses.
Pros
With Funeral Insurance, you get to choose your own benefit – usually from $3,000 to $15,000, depending on the kind of funeral you want. Then, when you pass away, your loved ones get to choose how they spend the payout, so they can take care of funeral expenses and any bills or debts you've left behind.
Funeral Insurance is easy to arrange online or over the phone in moments, with no complicated forms.
Like most insurance policies the full benefit is paid, regardless of how much money you have paid in premiums.
Best of all, claims are generally processed quickly upon receipt of all required documentation. This means that your family should have the money to pay for your funeral when they need it.
Cons
Remember that most Funeral Insurance policies have terms, conditions, limitations and exclusions that apply, such as only covering you for accidental death in the first year, with other causes of death added in the second and later years.
Your cover remains valid so long as you continue to pay your premium. As this is not a savings product, if your Policy is cancelled and cover ends, no Benefit Amount is payable, and there are no premium refunds after the cooling off period. Premiums may also increase over time. If you hold your Policy for an extended period of time, it is also possible that you could pay more in premiums than the Benefit Amount Payable.
To find out more about your Real Funeral Cover and insurance options, request an information pack or request a quick quote.
19 Sep 2013