How to avoid home break-ins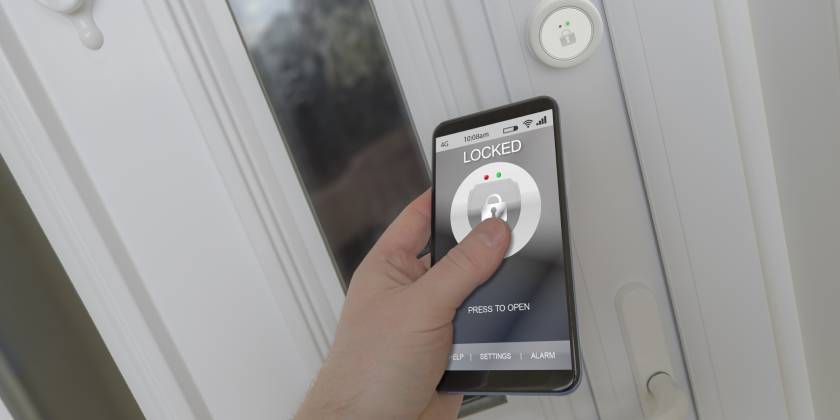 Macaulay Culkin might have fought off burglars with booby traps in "Home Alone," but there are far simpler ways of preventing break-ins. Ease the worry over home security with these 10 tips for protecting your most valuable assets.
Make it hard
Burglars are often opportunistic so don't make it easy for them. Ensure doors and windows are locked, including when you're working outside, and don't leave equipment like ladders and tools lying around in the garden. Consider installing external security lighting and a home alarm system for added protection, as well as trimming any trees or shrubs near windows and doors.
Don't put the key under the doormat
Instead of hiding a spare key under the doormat or in the mailbox, leave it with a trusted friend or relative. Don't mark your keys with your name or address and don't give them to tradespeople, regardless of how long they will be working in your home.
If you have moved into a new home, change the exterior locks or fit additional locks (likewise if you lose the keys).
Secure doors and windows
External doors should be of solid core construction and fitted with deadlocks which can be opened from the inside without a key. Fit a double-sided locking handle and patio door bolts to all sliding doors.
Windows should have keyed window locks unless they are grilled, in which case install solid aluminium or steel window security grilles.
Light up the house
Install security lighting around home entry and exit points, with such lights housed within vandal-resistant containers and mounted to restrict tampering. The security lights should be connected to a time switch, heat or motion-sensing devices which automatically activate or deactivate at set times.
Install a home alarm
Alarms are no substitute for physical security but can serve as another deterrent to intruders. Ensure it has a 24-hour battery backup with two tamper-resistant sirens, one inside and the other outside the house. Monitor it via your mobile phone for added comfort.
Get a dog
Burglars typically avoid dogs and any size or breed will do, providing it barks at strangers. Always consider the safety of your pet as well. However, dogs require constant care and attention, and may not be suitable for every household.
Holiday security
Enjoy peace of mind on your next trip away by taking these measures:
Locking up the house and putting away any garbage bins
Cancelling all mail, newspaper and other deliveries
Arranging for a friend or neighbour to visit at least once a week, to remove any junk mail and mow the lawn
Having home phone calls diverted to your mobile
Getting a light or TV connected to an automatic timer, switching on every night
Leaving your contact details and spare key with a relative or trusted neighbour
Be mindful of the details you post on social media, particularly on public platforms
And for added security, asking a friend or relative to house-sit
Make a property inventory
Help your insurer and the police by recording the serial number, make, purchase date, model, colour and size of all valuable items, take digital photographs and store the inventory in a safe place.
Mark items such as antiques, artworks, electronics and jewellery with an engraver or an ultra-violet pen, using your driver's licence number preceded by the acronym for your state or territory (contact your local police station for assistance).
Get to know the neighbours
Neighbours are your first line of defence against burglars. Get to know them and help each other by keeping an eye on each other's home when away. Consider joining Neighbourhood Watch for added support.
Visible house number
Ensure your house number is clearly visible from the street so police and emergency services can easily find it. Also, check that the streetlights are working and report any breakdowns to your local council.
Take these measures to protect your home from break-ins and enjoy the added peace of mind, as well as potentially lower insurance costs. For more information, contact your local police or Neighbourhood Watch.
Keep the house safe and stay one step ahead of potential home robberies by putting sufficient security measures in place, and avoid being identified as an easy target. Prevention is the key, but it is also a good idea to have home and contents insurance in case something was to happen.
12 Feb 2015
Real Insurance is an award-winning provider of home insurance.