What possessions should you take in a house fire?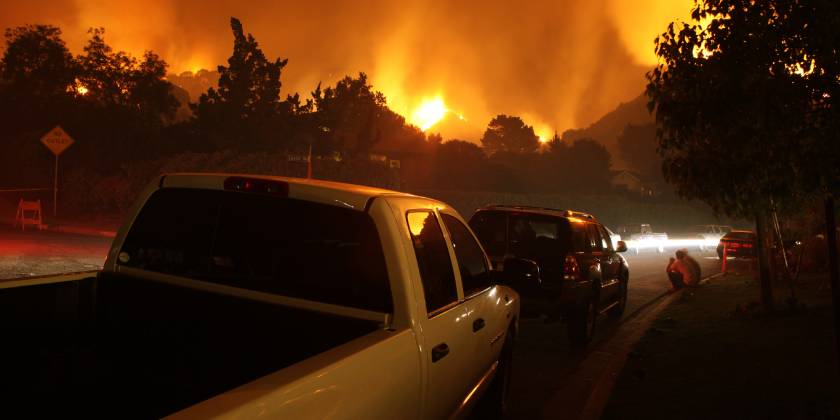 Get yourself and your family out and survive is the main aim if you encounter a house fire, but in the event that you need to grab something personal, keep these items close.
Your pets
Your pets are part of the family, so it goes without saying that should there be a house fire, you'll want to keep your furry friends safe. With Real Pet Insurance you're covered for your dogs or cats in case of an emergency but you'll still want to inflict as little emotional stress on your pets as possible. Get them out, give them water and then give them a hug.
Your bank cards and identification
Even with insurance to cover you, you'll want your bank cards and ID's, such as passports and your Driver's Licence on your person in case of an emergency. You may need your cards to quickly pay for clothing, food and accommodation even if you can recoup the costs later. Keep them close at all times until your insurance with Real Insurance can be handled. Plus, always make sure you have more than one card, just in case you happen to lose one.
Your computer
With laptops now being more popular than desktop computers, chances are you'll have yours close by if disaster strikes, but you can never be too careful. Back up all your files just in case. Something like Google Docs, iCloud or Dropbox can help ensure all your important information is safe, no matter what. Also, never rely on one machine to host all your personal details. Make backups wherever possible.
Your flash drive
The things we don't store on our current computer are usually on a flash drive. Family photographs from years and events gone by are impossible to recapture once gone and many may have been taken and saved at a time before iCloud or online storage was available. Keep your flash drive or other drives close at hand, next to your computer perhaps, so everything is in one place.
Your photographs
There was a time before digital. Many of us can't remember it very clearly now, but it definitely existed. Some photographs don't have digital backups that can simply be reprinted. If there are any memories that can't be replaced, you might need to grab those too, if you can.
Your valuables
We all have jewellery and other valuables we don't want to lose. Keeping them in a safe place is vital in case emergency strikes. Maybe put all your valuable rings, necklaces and watches in one place, where you can grab them in a flash if you need to. In the event of a house fire, stay safe and be prepared, check your Real Home Insurance and Real Pet Insurance policies to ensure that everything is covered.
12 Feb 2015
Real Insurance is an award-winning provider of home insurance.