Top 10 tips to keeping your house safe while on holiday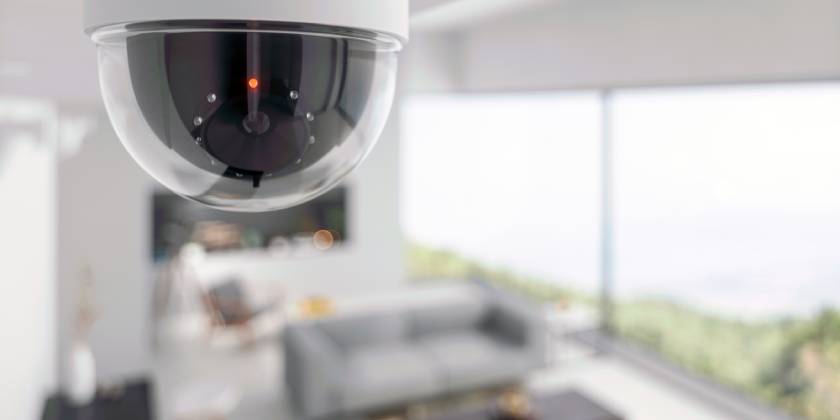 Have you organised a house sitter or dog boarding for your next holiday?
With the hotel booked and the flights paid for it won't be long before you are on that well-earned holiday, relaxing and enjoying time away. But as you pack, you suddenly have that nagging feeling 'What if I got robbed whilst away?'
While this is no reason to cancel a well-deserved break or adventurous expedition, it's worth thinking about some safety and security options to keep your house safe and secure from thieving hands and snooping eyes. Here at Real Insurance we love to travel, so we'd like to share some top tips to keep the burglars at bay and give you peace of mind on your trip.
Ask a friend or relative to house sit – They can also feed your pets and collect the mail. You might have a friend living in a tiny share house of 10 people who would love to stay at your place for a week or two. Alternatively, ask a neighbour to keep an eye on the home and pick up any brochures and pamphlets that may be left on the doormat that may alert burglars of your absence.
Ask the local post office to hold your mail – In case something important like a credit or debit card replacement comes out to you, it makes sense to keep it at the post office to ensure it doesn't go astray before your return.
Don't share your plans – As tempting as it is to announce your upcoming holiday plans on Facebook, it may be better not to as this is broadcasting to everyone in your "friends" list that you will not be home. Think about it, how well do you know all of your online "friends"?
Put your paper delivery or magazine subscription on hold – It is a pretty clear indicator that no one is at home if a pile of papers grows on the front step or porch. Ask the deliverer to put your subscription/s on hold until you are back.
Keep the house looking lived in – Setting the lights on a timer to come on and off at the usual times they would if someone were at home is a great idea and can make it look like there is someone home even when there is not.
Hire a gardener to trim the hedges/rose bushes – If you're a keen gardener, it's a clear giveaway that you are not at home if the front bushes are growing out of control. Hire a gardener to keep things in check while you are away which will ensure the property looks lived in and well maintained.
Make sure you lock up – Be sure to double check every window and door that it is tightly locked. As obvious as it may sound in the mad haste to get to the airport in time, it is easy to forget a window or two.
Don't tell random strangers about your plans to be away from home – Keep plans for the holiday to family and close friends. Telling everyone at the local pub that you'll be away for three weeks may attract some unwanted opportunists to your home.
Turn off your electrics – Such as the garage roller door. This will give thieves less chance to hack into an electronic system; also this can save money on the power bill if all appliances are turned off.
Install security – If security has started to become an issue in the area, then installing a security system may be the best bet. Let the security company know when you will be away, so that they know to keep an extra close eye on any movement at the house.
14 May 2013
Real Insurance is an award-winning provider of home insurance.