Is your home an open invitation to thieves?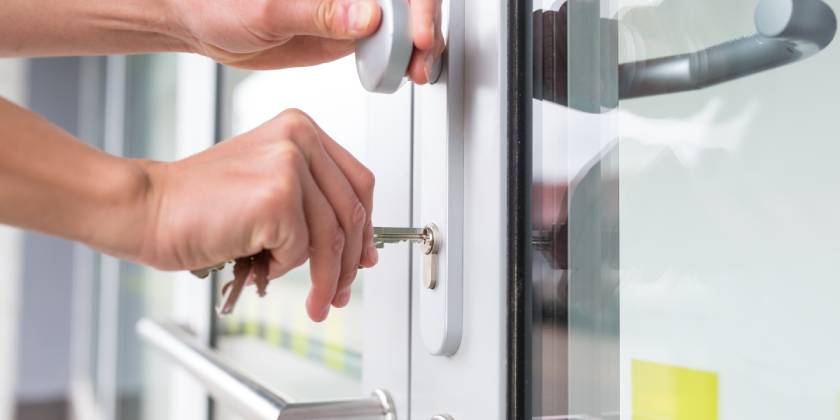 Open homes are one of the most popular strategies for selling real estate and for good reason.
These viewings present a good opportunity for buyers to come and take a closer look at your home, what the area is like and whether they could see themselves living there. It's also a great way for agents to maximise the number of buyers interested in the property, because who can resist an open home?
Unfortunately, the term "open home" can mean exactly that - leaving the contents of your property open to the general public, some of whom may have motives other than a home inspection on their mind.
Incidents of theft
Recent news reports have highlighted the troubling trend of theft during open homes. One of the most high-profile targets of late has been The Block's own Bec Douros, whose Melbourne apartment was ransacked during a viewing1. While open homes are a great opportunity for genuine buyers, they also leave your possessions wide open to potential thieves who could use the viewing to get a closer look at your valuables.
Recently, the Queensland police brought 151 charges against a man for a chain of thefts that occurred at open homes in the state, amounting to $131,000 worth of stolen valuables.
These incidents highlight the risk you take by putting your property up for an open home. However, there are a few steps you can take to reduce the possibility of theft and protect your home contents.
Reducing your risk
Having your personal items stolen doesn't just constitute a financial loss. For many people, their possessions are part of important personal memories and their theft can be a disturbing violation of these treasured moments.
If you are holding an open home, a few basic precautionary measures can help to reduce the possibility of a theft.
For example, if you have valuable items on display in your home you may want to secure them in a safe place, away from your property for the duration of the viewing. You could use a safety deposit box or store them with a trusted family member or friend. Leaving things like bank statements, credit card receipts and bills around the home can also open you up to the risk of identity fraud, so make sure these are kept somewhere safe as well.
Arranging appointment-only inspections can be another way to compromise, ensuring that buyers still get a chance to view the house without sacrificing security.
3 Nov 2013
Real Insurance is an award-winning provider of home insurance.