Protecting your home and family against natural disasters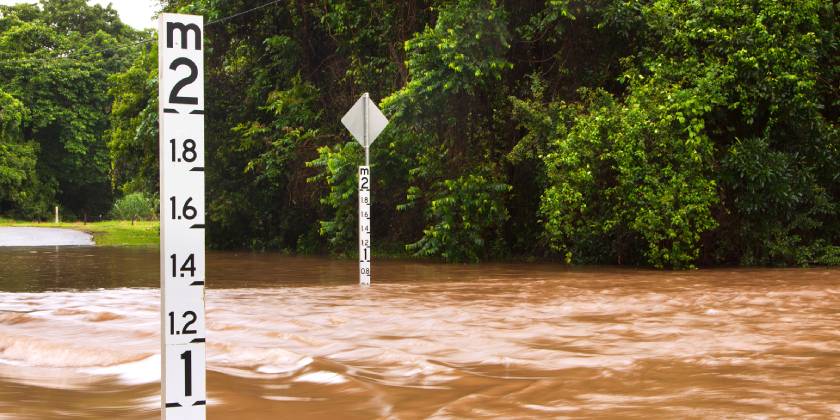 Australia has had more than its fair share of natural disasters in recent years from floods and cyclones to devastating fires. And it looks like they're set to rise. So be sure to have adequate home insurance to help protect what could be your most valuable asset.
Australia is a country of varied landscapes and climates, ranging from lively cities and bustling regional towns to pristine stretches of coastline, vast deserts and peaceful rainforests. Each landscape comes with its own unique beauty, along with dangers in the form of floods, bushfires, cyclones, storms and even earthquakes.
That's why it's vital to protect your home in case of disaster, no matter where you live. One of the ways you can do this is by making sure you have the right level of home and contents insurance.
Forces of nature
If you think about Australia's biggest natural disasters, you may remember events from the past like Cyclone Tracy in 1974, which flattened the city of Darwin, claiming 71 lives and leaving most of the city's inhabitants homeless. Or Ash Wednesday in 1983, when bushfires tore across South Australia and Victoria, killing 75 people and destroying more than 2,500 homes.
There was also the 1989 earthquake that devastated the Australian coastal town of Newcastle, leaving 13 dead and 160 injured, with 35,000 homes damaged. And recently the bushfires threatened Sydney's western suburbs causing more than 50 fires across NSW.
Did you know that 2011 was Australia's worst year for natural disasters to date? Major cyclones, hailstorms, floods and bushfires left a wake of destruction across the country. Many lives were lost, and livestock, land and property were devastated. In total, natural disasters cost the country about $12 billion in 2011 alone.
From 1967 up to 2012 Australia has experienced four or more natural disasters every year. And changing weather patterns suggest that these events are only going to get worse. In fact, it's been estimated that the cost of Australian natural disasters will escalate from an average of $6.3 billion a year to around $23 billion a year by 2050.
Getting the right insurance cover
If your home is hit by a natural disaster like an earthquake or cyclone, you could be left with little more than a pile of rubble. Even if some of the house is left standing, it could be structurally unsafe. That's why it's important to make sure your home insurance covers things such as the price of clearing debris from the site, or the cost of keeping the site safe for workers if your house needs to be rebuilt.
Events like the Queensland floods in 2010/2011, estimated to be the worst in the country's history in terms of rebuilding costs, caused extensive damage inside homes and businesses. Even very bad storms such as the Sydney hailstorms of 1999 can flood houses and destroy carpets, furnishings and personal belongings. So when you're thinking about home insurance, make sure you consider the contents of your home as well.
Obviously, insurance can't stop the incredible power of nature. What it can do is help protect you and your loved ones against the financial hardship that a natural disaster can bring.
So it's worth finding out what your home insurance options are, and making sure you have adequate cover.
20 Sep 2013
Real Insurance is an award-winning provider of home insurance.