Spike in house thefts over holiday season – Are you protected?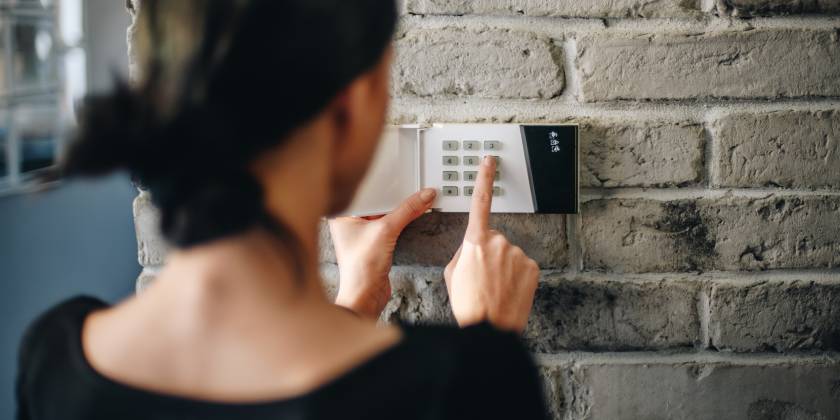 With the holiday season fast approaching, now is the perfect opportunity to consider what measures you can take to protect your property over the Christmas and New Year break. Many Australians use the holidays to jet off on a much-needed vacation, whether overseas or within the country. However, this can present an open invitation for thieves, with the Christmas season often recording a seasonal spike in burglaries.
Safety information released by the New South Wales Police states that most thieves act when they see an opportunity, targeting homes that they know are empty of tenants. Aside from the physical value of a property, a house can also contain many cherished personal items and memories that are precious to you. While the possibility of theft is something that none of us want to think about, preparing for such an event can help you feel secure that your home and possessions will be covered even if something happens while you are away.
Home insurance offers protection for your property in the event of damage or theft. There are various home and contents cover options available, so you can choose a policy that's suitable for your needs. Taking out a home and contents insurance policy covers both your physical property and the items within it. There are also a variety of physical and preventive measures you can take to protect your home while you are on holiday.
Do the safety checklist
Before you leave for your Christmas holiday, take a look at your home and property to see whether any safety improvements can be made.
The NSW Police recommend checking the outside areas of your property, ensuring that street numbers are clearly visible so emergency services can identify your home more quickly and displaying warning signs to intruders. Walking around your property to scope out possible hiding places offered by bush and shrubbery can be helpful, as is ensuring that streetlights and security lights are functioning properly. The police advise checking all the exterior fittings as well, such as security or screen doors and window locks to assess their strength.
Safety measures while you're away
Thieves are more tempted to strike when they know a home is unoccupied, so you may wish to take steps to avoid broadcasting your absence.
An overflowing mailbox is one of the most obvious signs, so ask a trusted neighbour or friends to clear it for you regularly while you are away. Make sure you have warning signs displayed around the house so potential burglars know that a security system is in place, as this can act as a deterrent.
Securing the locks on all your property, double-checking potential entry and exit points and making sure your alarm system is fully functioning can all help to reduce the risk of a burglary spoiling your Christmas break.
16 Dec 2013
Real Insurance is an award-winning provider of home insurance.