Real Insurance urges Christmas lights safety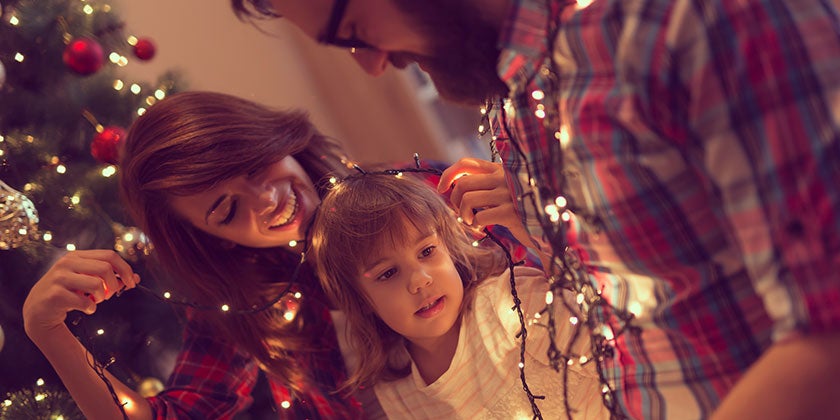 Real Insurance wants all Australians to have a happy Christmas, so are urging all Australians to take some simple safety measures when decorating their houses and Christmas trees this year.
In the United States alone, holiday fires kill and injure thousands and cause millions of dollars of damage. The statistics are no better in Australia and local fire officials are hopeful that this year's holiday celebrations won't end in a tragic fire.
Real Insurance wishes for all Australians to have a safe Christmas so has prepared some simple safety tips:
Avoid overloading your power outlets. Avoid double adapters and powerboards- try to have one set of christmas lights per power outlet.
Check if your home has a safety switch. These detect faulty wiring and protect. Use a portable safety switch if you do not have one installed.
Only specially made external power points should be used outside your home. Internal power points are not made to handle exposure to weather.
Always follow the manufacturers instructions when putting up your christmas decorations.
Check that your christmas lights meet Australian Standards- check for a compliance number on the packaging.
Never use damaged or faulty christmas lights.
Don't buy second hand christmas lights as you do not know their condition or history.
Never use indoor christmas lights outside. Similarly, do not use indoor extension cords outside.
Don't cover or modify your christmas lights.
Do not hang christmas lights near any flammable object.
Always switch off your christmas lights when you go out or go to sleep.
Turn off your christmas lights when changing bulbs, when it is raining or when you are watering your tree.
By following these simple measures, Real Insurance hopes that all Australians will have a safe Christmas and a happy New Year!
Real Insurance offers Australians home insurance, car insurance, contents insurance and more at http://www.realinsurance.com.au
16 Dec 2011
Real Insurance is an award-winning provider of home insurance.