10 things to check before you buy a house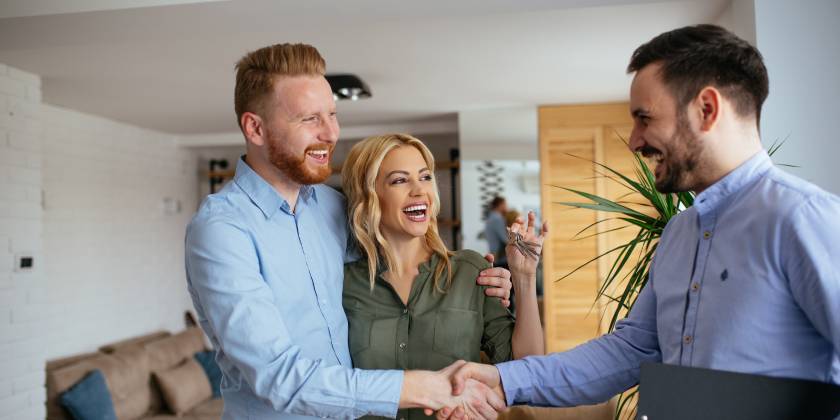 Buying a house? Here's a checklist of the top 10 items to consider before making what is probably the biggest financial decision of your life.
1. Can you afford it?
A 20 per cent deposit is essential to avoid paying lenders mortgage insurance, while some additional savings are also useful for potential extra costs. Review your budget and include a buffer for possible interest rate hikes of up to 1 or 2 per cent as well as council rates and strata fees.
2. Are you a first-home buyer?
The First Home Owner Grant Scheme (see www.firsthome.gov.au) offers a significant rebate to first-home buyers, depending on your state or territory.
3. How does your home loan compare?
Obtain a key facts sheet from several lenders which allows you to directly compare features and fees. Generally the more features a home loan has, the higher it costs. Also be mindful of any hidden fees or charges. Visit home loan comparison sites and narrow down the options before negotiating the best possible deal.
4. Have you done the research?
Spend time going to open inspections in your chosen area to get a feel for market sentiment and pricing, and visit at least 50 properties and take the opportunity to talk to local real estate agents. Websites such as www.realestate.com.au and www.domain.com.au can help filter properties based on your requirements. Auction results (available at www.realestate.com.au/sold) are another useful source, with a clearance rate over 50 per cent indicating a buyer's market and a rate above 75 per cent showing sellers have the upper hand.
5. Pest and building inspection
A professional building inspection is essential to check for structural defects, problems with the plumbing or wiring and pest infestations such as termites. Your inspector should alert you to any issues which need attention, allowing for more potential negotiation over the sale price.
6. Legal advice
An experienced conveyancer or solicitor is essential to help identify any potential complications with the property's title deed and ownership, strata management issues, building additions or renovations and future rezoning. Your legal representative should also ensure both the contract of sale and mortgage agreement protect your interests.
7. Valuation done?
It is important to have an accurate valuation done by an accredited valuer, particularly if your lender decides to value the property at less than the agreed price. In such a situation you could be forced to borrow more to make up the difference at much higher interest rates.
8. Home insurance
Your home is your most valuable investment, so it's important to protect it with home and contents insurance in the event of fire, flood or theft. Look for a policy which covers a wide range of disasters as well as offering new for old replacement in the event of theft, as well as having flexible payment options and different levels of excess to keep premiums low. Don't forget to tell the insurer your new address, as the new home's level of security and postcode may affect your policy.
9. Is it in the right area?
Your new home should tick most of the boxes when it comes to proximity to work, schools and shops, as well as friends and family. Check that it has nearby facilities such as hospitals, parks and restaurants as well as good transport connections; these features will also be highly valued by future buyers. Contact the local council about any pending developments, infrastructure or zoning changes, which could impact on the home's value as well as your views.
10. Negotiate well
If buying via private treaty, don't start bidding at your maximum or the property's asking price, as you will have no room to negotiate. Try and find out the vendor's motivation for selling and check comparable sales, but also aim to ensure the process is a "win-win" for both sides.
Buying a new home can be a daunting process, but by following these tips it can be possible to make it a smooth and rewarding process.
The process is to find out more information on how to protect your home and contents or landlords insurance.
12 Feb 2015
Real Insurance is an award-winning provider of home insurance.