5 tips for saving for your dream home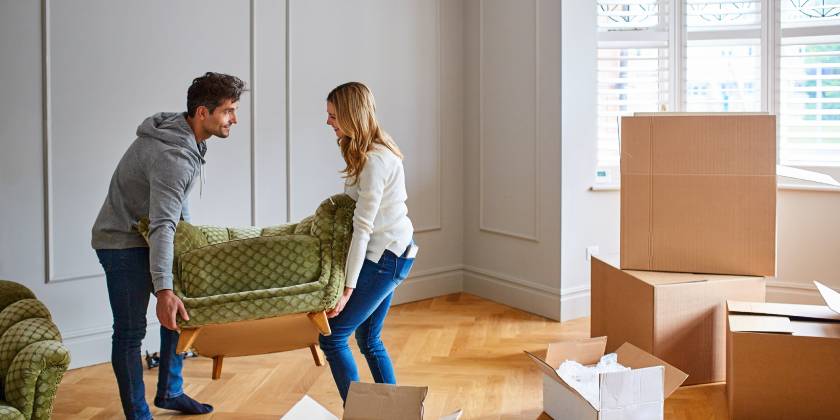 Saving for a new home can be demanding at the best of times – not to mention when you're already juggling the financial challenges of daily life.
You can still get your foot onto the property ladder by saving diligently and taking advantage of government grants and schemes. Here are some tips that could boost your income stream and help you save for your dream home.
Create (and stick to) a sensible budget
The Real Home Reality Survey found that three in five prospective home buyers feel locked out of the property market. But that doesn't mean they're giving up – in fact, seven in 10 say it's important for them to achieve the traditional Australian dream.
So don't let your dreams remain as just dreams. Get out there and achieve them! The first step should involve creating a financial plan, including a budget. Don't get scared off by the word 'budget'. Instead, think of it as a daily reminder of your goal and what you're working towards.
You can find a number of budget calculators online, as well as helpful forums and advice articles written by everyday Aussies who have achieved their financial dreams by sticking to their budgets. Use the best resource at your fingertips – the internet – to help draw up a budget for your daily life and then start the hardest job of all: sticking to it!
Get a side hustle
A side hustle is all about creating a second source of income that's fun and generates easy money.
There are online platforms that have made the gig economy explode. Do you have a few extra hours and love to drive? Uber, Ola and DiDi are at your disposal. Do you love animals? You could become a dog walker who keeps their own hours. Skilled at design, copywriting or website building? Sell your specialties as a freelancer online and make some extra cash.
Reduce your debt
You may be surprised by how many Aussies are incurring debts and letting them pile up. This could lead to unnecessary interest every month, and over the long term it may end up costing way more. If you have multiple debts to your name, MoneySmart provides tips to help get your debt under control.
One method is to pay off the smallest debt you owe first so you can cross it off your list as soon as possible.
You could also consider consolidating them into one single debt funnel so you can start chipping away at it all together without worrying about several different monthly repayments. However, it's always best to speak to a financial advisor before committing to anything.
Find out what government grants you're eligible for
Government grants and schemes could help get you over the line as a first home buyer, so consider:
First Home Owners Grant: Depending on your state or territory, you may be eligible for a grant when building or buying your first new home.
First Home Loan Deposit Scheme: A recent introduction by the federal government, this scheme helps first-time buyers who may have a deposit as low as 5%.
First Home Super Saver: Put your savings to use by contributing them directly to your super. You can then use up to $30,000 of those contributions towards your first home (or up to $60,000 as a couple).
Sell what you no longer need
Do you have collectables, vintage items, expensive electronics or designer fashion items that are just collecting dust in your home? They could make a decent contribution to saving for your dream home if you decide to sell them.
eBay, Gumtree or Facebook Marketplace are a number of places you can list your items up for sale and wait for the bids to come in. Not only will it provide a bit of extra cash, but you'll also be clearing up space.
Saving for your dream home isn't impossible, and with the right strategy you could be well on your way to owning a property in no time. However, it's important to remember that life can get in the way unexpectedly and even cause financial hardships.
When you do buy your dream property consider Home Insurance to protect the home that keeps you safe – Real Home and Contents insurance covers anything from broken windows to bushfires. Real Insurance can even help protect your valuables when you're out and about
7 May 2020
Real Insurance is an award-winning provider of home insurance.