A buyer guide to auctions – tips for bidding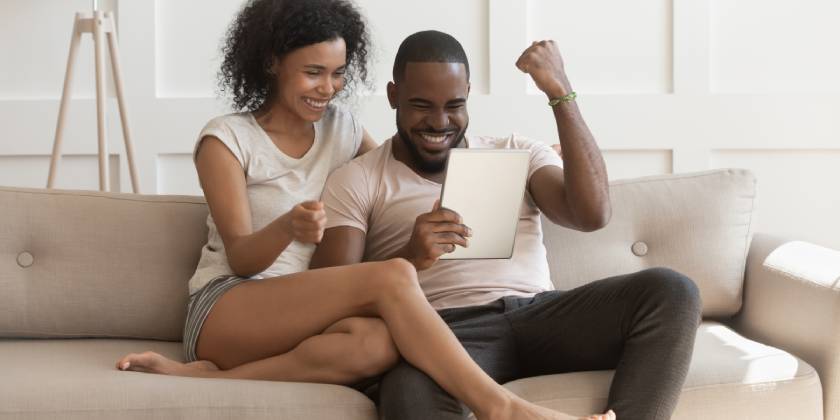 Going… going… sold! Are you looking to buy a new home at an auction? It can be a daunting experience when the bidding gets tough, and it's all too easy to get caught up in the moment to bid with emotion and exceed your financial limit. Here are our tips to keep your cool and win that dream property.
Study the area – Every property has a reserve price, but the agent won't tell you what it is. Reserve is the minimum price the vendor will sell the property for. Research property prices in the surrounding area to work out an estimation of what the reserve price may be.
Practice bidding - Attend auctions to get familiar with how to place a bid and study the tactics and strategies of the winning bidder. It can be an intimidating experience to bid at auction, so the more practice and preparation you undergo, the calmer and more confident you will be on the auction day.
Inspections – Visit the property several times to be sure you know exactly what you are purchasing. Spend time with the real estate agent so you can gain as much information as possible from them. It's also a great idea to get an inspection conducted by a builder, an architect and a pest inspector.
Legalities – If you are very interested in a property, have a solicitor and conveyancer go over the sale agreement to ensure every detail is included within the document that should be. This may involve elements such as fittings, furniture and any other items that are to be incorporated into the sale.
Be financially savvy – Talk to your bank or financial institution about your finances, as once you make the winning bid, you will be bound in a contract of sale. Make sure you have your mortgage organised beforehand so that the sale can be settled without a hitch. This includes having a written loan approval before the day of auction as well as the deposit saved (usually 10% of the purchase price).
Research the agent – Familiarise yourself with the agent who will be running the sale by attending some of their other auctions. They may have a certain characteristic or style that will give away when they are about to sell. If you know their common behaviours, you may be able to jump in at the pivotal moment and win the property.
Hire some help – A buyer's agent can help to make bids for you at an auction as they attend auctions regularly and can bid for you without the distraction of emotions. An agent will know what information and details need to be clarified and can also help to work out what your bidding limit should be. An agent will require a fee, therefore if you want to save on fees, you may have a friend or family member who would be better suited to making bids on your behalf.
Negotiate – Organise the terms of the sale before the auction day. There are elements within the sale that you can discuss and have changed, including the amount of the deposit, details included in the sale agreement or the terms of settlement. All these details must be established before the auction, as once the property is sold; the sale is a binding contract.
Stop when you reach your limit – Set a bidding limit before you go to the auction and stick to it. When you reach the top amount you are willing to pay, stop bidding. The best way to avoid making any more bids is to leave the room or auction, that way you can't be tempted.
Increase the likelihood of buying the property of your dreams at the next auction you attend, and bid with confidence rather than emotion. With the Reserve Bank's drop in interest rates, it might be the right time for you to bid on your dream home.
16 Aug 2013
Real Insurance is an award-winning provider of home insurance.