DIY hacks: Renovating your kitchen, bathroom or backyard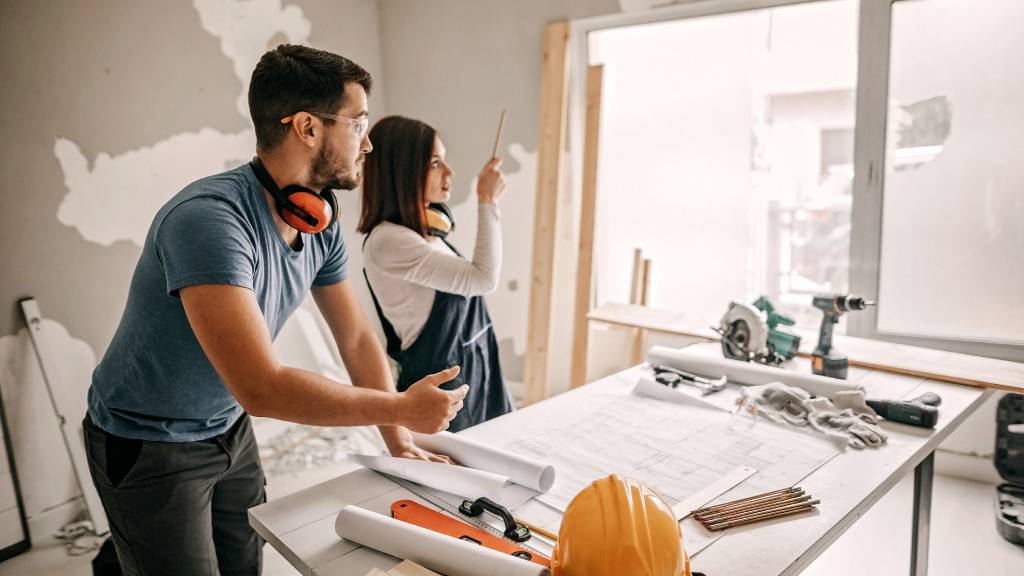 If you could update any part of your home, what would it look like? For some, it might be a brand-new kitchen designed with the modern home-chef in mind, or even a complete rework of that tired old bathroom. We're definitely not short on inspiration when it comes to renovating our homes. The problem is that some of us get discouraged out of fear that renovating is too expensive – but the good news is that you can cut down on the cost by taking the DIY route.
Whether you want to make your kitchen the statement room of your house, the bathroom needs a little work, or you want to build a backyard that's welcoming all year round, here are some DIY renovation tips to get you excited.
DIY kitchen ideas
Real estate experts say that renovating your kitchen can add significant value to your home – more so than any other room in the house. But if you don't want to break open the savings jar by completely overhauling the plumbing, electrical and fixtures, here are some smaller DIY projects that can still add value.
Tiled kitchen splashback
Bring out your inner artist by spending a weekend tiling your kitchen splashback. A beautiful splashback can really draw the eye and turn a drab, boring kitchen into a colourful cooking paradise. You'll need a few things to get started, but luckily there are plenty of DIY splashback guides online.
Revamping your cabinets
You'd be surprised at how much difference a simple paint job or handle replacement can make to your outdated kitchen cabinetry. You can switch to a different colour if you don't like your existing look, or simply apply a fresh coat of paint the same colour to cover up any fading or patches.
While you're at it, why not replace those rusty hinges as well? This gives your cabinets a sturdier opening and closing motion, making them feel brand new again.
Wine rack
Depending on your carpentry skills, this could be the easiest and quickest job of all. And there are lots of different styles and sizes that can match your kitchen type. Whether it's a simple design for just a handful of bottles, or an eye-catching fixture that can hold dozens of different wines, it's sure to be a talking point in your kitchen.
Cheap bathroom renos
Just like the kitchen, overhauling your bathroom can make a real difference when the time comes to sell your home. Then try these ideas.
Bathtub spruce-up
It's expensive to tear out an old bathtub for a replacement, but you can make that lifeless tub shine again with a little TLC – DIY style! Spend the day refinishing the surface to gloss over any nicks, gouges and scratches that have accumulated over the years. For standard tubs, a white porcelain repair glue is easy to apply and can work wonders.
Make old cabinets new again
Replacing your bathroom cabinetry can make a bathroom look amazing – but it also comes at a high price. Instead, why not swap out the old hardware (e.g. drawer handles) with more modern replacements? Just make sure the screw alignment matches up!
Luxurious showerhead
Always wanted a rainfall shower? Your local hardware store or bathroom supplier will have plenty of options – many of which are simple to swap in for your old showerhead. If you want to install a completely new shower system, you may need a little help from a plumber.
Ideas to make your backyard sing
Prefer spending time in the great outdoors – aka your backyard? Then here are some cheap DIY hacks to make your time in the sunshine even better.
Stone path
A few simple materials – mulch, stones (or bricks) and flowers – can transform a plain backyard into an inviting sanctuary. There are lots of different styles of stone paths, and you can jazz them up with seasonal flowers that truly reflect your taste.
Tree bench
Is there a statement tree in your yard that's looking a bit lonely? If you're handy on the tools, you might want to build a custom tree bench to wrap around your backyard friend. Give it a splash of paint, throw on some weather-proof cushions and enjoy your new outdoor reading nook.
Lighting
Outdoor lights can create a mood like no other – and best of all, this DIY hack doesn't require any carpentry skills. Pick out some stunning outdoor lighting, then get to stringing them up around your entertainment area, along your garden path or draped over the deck. You can also install torches and lanterns for a nice aesthetic touch.
Doing up your home doesn't have to cost the earth and it can make a huge difference to your living space and enjoyment. Before getting started, make sure you look into your home insurance to ensure you are aware of any policy restrictions while you are renovating.
See what Real Home Insurance covers or Get a quick quote for home insurance today or call us on 1300 620 269 to find a policy.
23 Jun 2021
Real Insurance is an award-winning provider of home insurance.