Five tips to sell your home faster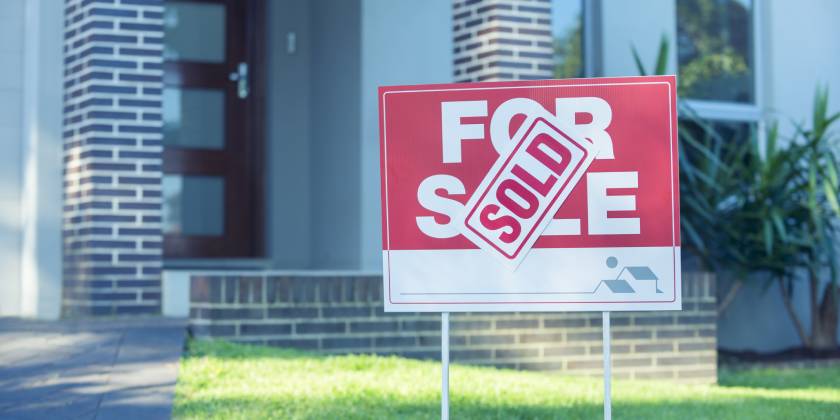 If you are looking to sell your house, give yourself the best chance to get the highest possible price by maximising the value of the property. Even when the property market is in decline, a property can still sell for a good price if it is marketed effectively.
Before you begin, it's a good idea to set a marketing plan for selling your property that includes the price you are willing to accept, the presentation of your home and any activities/suggestions recommended by your agent. Once you have your home marketing plan ready, follow these five tips to get your house sold, fast:
1. Produce great photos
Many people start looking for a property to purchase online, where there are hundreds of ads and images for other houses on the market. Make your property stand out by having good quality photos of your home and garden. Ask your agent for examples of photos of previous properties to assess the quality and if you aren't satisfied, ask if there are any alternative photographers the agents work with.
2. Create space and remove clutter
Rearrange furniture and move any clutter to create space. Are there extra seats and furniture in your living rooms that could be moved? It's best to display each room with the most amount of space as possible, if possible, move any extra furniture into storage whilst you have your property on the market.
Try to keep decorations non-personal; pack away any photos of pets, family members and general personal clutter. If you display the property as a blank canvas, potential buyers can view each room without being distracted or put off by personal belongings.
By clearing away clutter and personal items, this will allow you to see any repairs that may be needed. Add value with some cosmetic updates such as a fresh coat of paint in a light colour or lifting up worn and old carpets and polishing floor boards if there are some underneath.
3. Create an impressive entrance
Create a great first impression for potential buyers by sprucing up the entrance. Buy a new doormat, trim the hedges, paint the front door, sweep the steps and maybe add some pot plants to the front step to add some interesting detail.
4. Get to know the area and your target market
Do some research into your area to get an idea of who might be interested in buying your home. Looking into previous sales in the area will give you an idea of what the expected price of your property might be and the length of time neighbours took to sell their homes. Knowing your target market could help you present your property in the best light.
5. Choose the right agent
Research and speak to a few different agents and ask them what they think they could sell your property for, if they have sold any other properties in the area or currently have properties in the area up for sale. A good agent should be able to give insight into previous sales from the area and be enthusiastic about selling the property.
Selling a property is a huge change in life, if you are also looking to buy a property read our Checklist for buying a home in the Australian property market. Also if you are moving house, be sure to check your home insurance will cover your new property and contents.
25 Oct 2013
Real Insurance is an award-winning provider of home insurance.