Renting, saving for, purchasing or building a dream property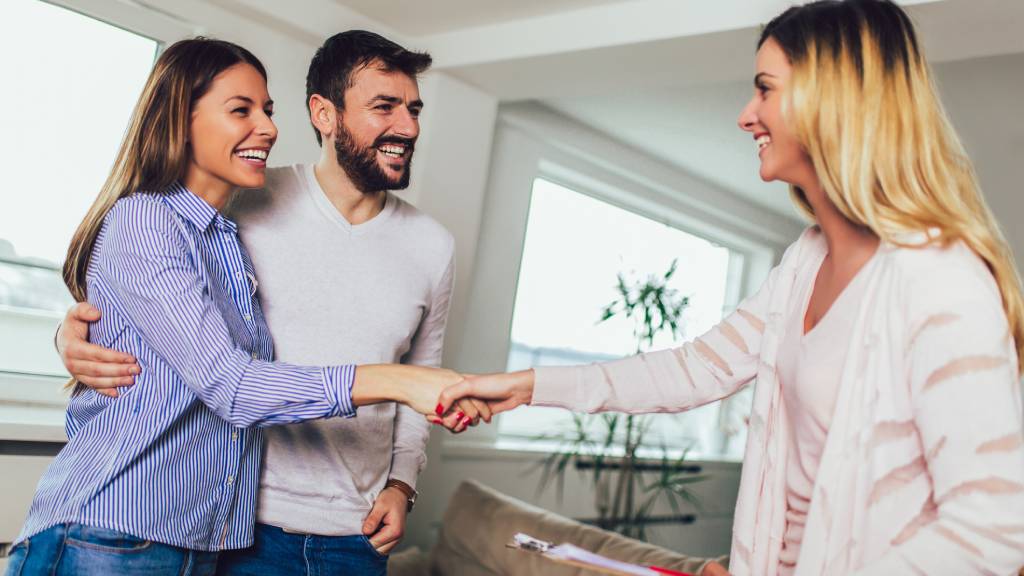 After years and years of steady growth in the property market, COVID-19 had threatened to burst the bubble. The good news is that it may just not happen, with experts believing we will avoid a major crash. But on the plus side, neither are house prices expected to spike for the foreseeable future, so could this be the ideal time to switch from renting to buying your dream home?
Whatever is happening in the property market, one of the most important things is to build, protect and nurture your savings. That's why focusing on developing good savings habits can be a priority, as this can help to ensure you have enough money when it comes time to take the leap and purchase that dream property!
Renting can be a smart way to save for a home deposit
While many parts of the country have seen house prices hold steady or even drop slightly in 2020, that's nothing compared to the rental market. Reduced demand for rentals has come at a time when supply has skyrocketed. While not great news for property investors and landlords, it means renters are in a good position to bide their time and help increase their savings.
So are you a renter who dreams of one day owning a property? Here are some pros and cons for renting while saving up a deposit:
PRO: Being a renter, you can research the suburbs you want to live in and actually 'try before you buy' by renting in those areas. That gives you incredible flexibility when searching for your dream home, and if a suburb doesn't feel right, you can move on to the next one, provided your lease is up. Plus, when you're renting and exploring where you want to buy, that's extra time you can use to save and build up that deposit!
PRO: Rather than being tied to large mortgage repayments, quarterly water bills and regularly paying expensive council rates, renting means you know exactly how much you need to pay every month – it's a locked-in rental payment rather than repayments that can fluctuate according to interest rates. This can allow you to consider freeing up any savings and even diversifying any investments (e.g. shares, high-interest savings accounts), which may help you achieve your goals faster. However, it's advised that you speak to a financial planner before doing so.
CON: When you're renting, you aren't earning any equity in the property. You are paying someone else so you can live in a property without any long-term benefit. Whereas when you own a property you are making repayments to one day own the home in its entirety.
CON: Depending on where you live around the country, renting can be expensive, particularly if you are in a city CBD. Buying a home in a suburban area could in some cases be cheaper than renting!
What to consider when its time to buy or build a home
Once you've accumulated a sum – enough for your first home deposit – it's time to jump online and scour some real estate listings. You might even be thinking about either purchasing a house or even land with the plan to building your ideal home on it! Whatever the case, it's an exciting time – but there are considerations to take into account.
Here are some pros and cons of buying or building your dream property:
PRO: Not only does buying a home give you stability over the long term, you could be eligible to take advantage of a range of grants and schemes from the government – from the First Home Owner Grant to the First Home Loan Deposit Scheme, to the Super Saver Initiative.
PRO: Over the long term, house prices historically have increased in value. If you plan to stay in a property for several years, it could be worth significantly more by the time you want to sell it, which can help set you up for your future.
CON: Depending on how much you pay for the home and interest rates, you could be locked into hefty mortgage repayments that are higher than you were paying for rent. Plus there are additional costs to consider such as stamp duty, lenders' mortgage insurance, legal and conveyancer fees, as well as quarterly council rates.
CON: Putting all of your savings into a mortgage could mean you no longer have the freedom you had as a renter – you are essentially tied to those repayments. That could be a negative for people who still want to travel or study, or those who enjoy spending their money on entertainment and nights out.
3 key tips to protect yourself on your property purchase journey
1. Stick to your savings goals
Just like every New Year's resolution, it can be difficult to keep sticking to a budget or savings goals. You need to ensure you have the tools in place and the ability to funnel enough money into your savings account to hit your targets. This could mean setting up an automatic transfer every time your wages come in and sending that money to a high interest account that you can't easily access.
2. Prepare for budget blowouts when buying or building
A common mistake among first-time buyers is that they forget about all the extra costs associated with buying a home. In addition to the deposit, you will have to pay stamp duty, fees to your conveyancer or solicitor, and potentially lenders' mortgage insurance if you don't have at least a 20% deposit.
If you are building a home, budget blowouts are also all too common. Make sure you keep the lines of communication open with your builder, and plan to have a 'savings buffer' in case something happens outside your control that affects the build.
3. Be patient when renting
Saving for and eventually buying a home is a long journey. It's easy to get disheartened, but know that if you stick to your good savings habits and research the areas you want to live in, one day you'll be a home owner!
Once you're in your dream home, it's time to protect it! After all, it is probably the most expensive asset you'll ever own, so consider taking out a home insurance policy. Home Insurance helps protect the home that keeps you safe – Real Home & Contents Insurance covers anything from broken windows to bushfires. We can even help protect your contents and valuables when you're out and about.
11 Nov 2020
Real Insurance is an award-winning provider of home insurance.