How can you make a house feel like home?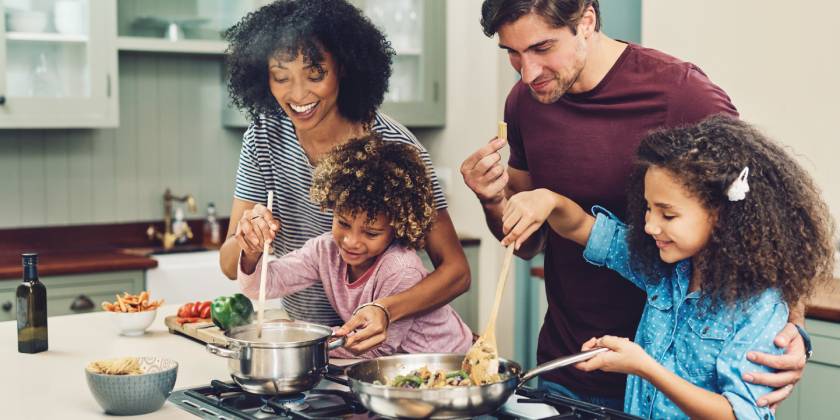 Buying a home is an exciting time in anyone's life. It starts from the moment you get your new keys and take your first step through the front door, to buying furniture and decorating your new house. But a house will never quite feel like home if you haven't settled in and put your own stamp on the place.
It's that "warm and comforting" feeling that we all want to feel the minute you open the front door, and while it means something different for everyone, there are a few ways you can ensure your house becomes somewhere you and your family love to live.
Personalise your house
One of the quickest ways to make any space feel more like your own is to add some personal touches to it. Maybe it's putting up a collage of old family photos, or displaying some of your all-time favourite books around the house?
Focus on customising areas so they feel more in tune with your personality and your taste. If you don't like the way a room looks, play around with the furnishings and home decor until it feels more welcoming for you and your family.
Whether that means sticking to an all-neutral colour palette for the walls or splashing out with vibrant colours in the rooms, it's up to you to make your house look the way you want it to. You can stick to current design trends or go for something more classic and timeless – whatever feels most appealing to you is what will likely make the house feel more like a home.
Make your house a relaxing space
A home is somewhere you can truly relax, unwind and put your feet up. That means being able to really let go of all the pressure and stress of the day, and focus on some well-deserved personal time. Your home should be an oasis where you can escape to when you need a breather from the daily grind, so try to make a conscious effort to avoid bringing your worries and concerns into the house with you.
One idea is to allocate a special "zen" area in your home where you or anyone else in your family can retreat to after a long hard day – just for some time out from the world. You can fill this space with cushions, candles or anything that helps create a calming atmosphere.
Encourage family time in the home
Family is a big part of that sense of "home", so it's important that your house encourages time together. Consider bringing all the entertainment into a shared space like the living room, where you can play games or watch movies together. Food is also a big bonding experience for many families, so a spacious kitchen and dining room can also be a big advantage.
Let your kids put their own mark on the house as well, so everyone can feel at home. Display their artwork on the walls, or go hunting for treasures in the garden together that they can put around their rooms.
Whatever you decide, the important thing is to listen to your gut instincts and take your family's wishes into account. That way, everyone can work together to create a shared sense of home.
Protecting your home
If concerns about protecting your home are causing you stress, you can ease this worry with comprehensive home insurance. Finding the right policy for your home and contents can help give you peace of mind and enable you to relax once you're in the house. Once you can really let go, your house will start to feel more like home.
21 Feb 2014
Real Insurance is an award-winning provider of home insurance.