Top 10 Time Management Tips at Work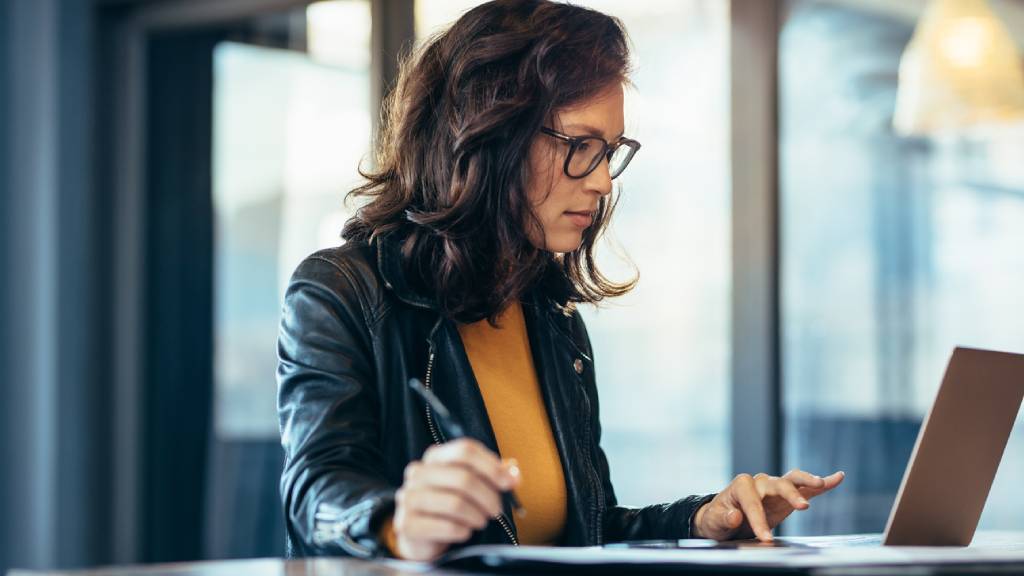 Are you making the most of your time? In today's world it can sometimes feel like there aren't enough hours in the day to manage work, social life, family and personal relationships plus having time to exercise and get 8 hours sleep at night! But if we can manage our time effectively and recognise time wasting behaviours, we can get more out of our day and feel less stressed by the end of the week. Here are 10 tips to get more done at work, giving you more time for friends, family and maintaining your health.
1. Find out where time is being lost
Keep a record for a week of your activities and take note of how much time is being spent on each task. It will soon become apparent where time is being lost, and you can also become aware of the amount of time being spent on each activity.
2. Prioritise and plan
At the start of each day, spend 10-30 minutes prioritising tasks and planning activities for the day ahead. Allocate timeslots for each task, depending on their level of priority and monitor time spent on assignments. Write a to-do list that you update every day.
Some tasks (such as reading articles and emails) can take all day if you allow them to, so try to keep to your timeline. If you have a task that requires a good length of time to be spent on it, block out time in your diary so that you can't be disturbed.
3. Time management is a myth
What we can really manage is ourselves and how we spend our time. No organising can get around the limited amount of 24 hours in a day. To manage time better, you need to manage daily behaviours and activities.
4. Turn waiting time into useable time
How much time do you spend waiting for a bus each day? If you have to wait for an appointment with your dentist or doctor, take readings or reports that need to be commented on with you, making the most of this waiting time. If you commute into work, use the time to do some work related reading. With modern technology such as an iPad, smartphone or kindle, you can keep relative content on you at all times, turning that 15 minute wait for the doctor into valuable time spent catching up on emails.
5. Assign time for emails and phone calls
Answering every email as it comes in, not only takes time to read and answer, but also is a distraction from the task you are working on. Set aside some time in the morning and afternoon to answer all emails in one go, and put this in your list of things to do at the start of the day.
6. Take away time wasters
Time wasting can be different for everyone, but may include social media, looking at non-work websites, joke emails from colleagues and personal calls or texts from friends or family. Keep these to a minimum and you will get more done during office hours, guaranteed!
7. Under Promise, Over Deliver
If a client or a manager asks you to complete a task, and you think you can probably finish it by Wednesday, tell them an ETA of Thursday. This way if you finish on Wednesday you can look good by having completed the work ahead of time, and you won't stress yourself out in the meantime trying to meet unrealistic deadlines.
8. Plan meetings
In the corporate world, middle management can spend a lot of time in meetings, taking away from the time they have to complete work, and/or actions created from meetings. When a meeting is necessary, plan ahead, create an agenda and think about the aim and outcome required as a result of a meeting. Circulate the agenda and keep the meeting on course if the discussion starts to go on a tangent. Keep meetings as brief as possible, and send notes around afterwards, so any actions decided upon are not lost.
9. Set a goal
Set a goal of what you want to improve on with managing your time. Is it being more efficient at work? Or having more time to spend with friends? Or being able to leave the office at 5:30? Or do you just want to feel less stressed? Set a goal that in 1 months' time you will have improved on this and measure your performance after a month has passed.
10. Spend thinking time wisely
According to entrepreneur.com 20% of our thoughts can produce 80% of our results. The way we think has a huge impact on our happiness and productivity, and so it can pay off to spend 50% of your thoughts focused on what you need or want to achieve.
It can be easy to feel overwhelmed by the business of everyday life, but it's important to keep a work-life balance, so as to keep stress to a minimum and maintain health and personal relationships. With your newly found free time you can start to enjoy moments with your family and friends, if you are stuck for ideas, read our post on Spring Time in Australia where you can discover things like Wildflowers, Barramundi Fishing & The Daintree Rainforest.
18 Oct 2013
Real Insurance is an award-winning provider of income insurance.