Real Insurance wins Roy Morgan Customer Satisfaction Award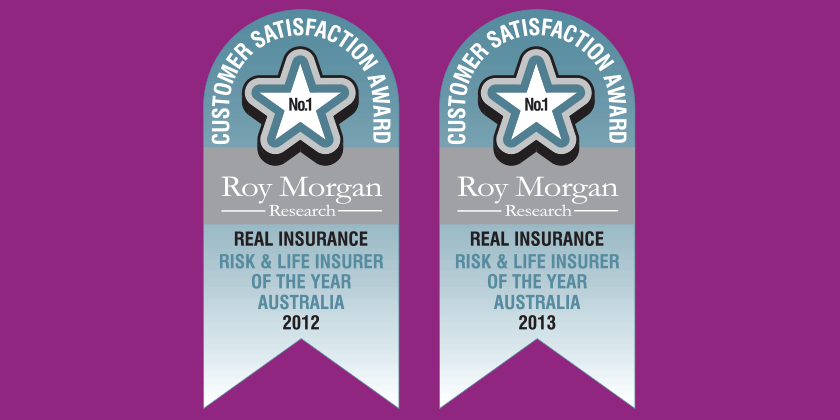 At a gala dinner last night, Roy Morgan Research presented Real Insurance with the award for the highest customer satisfaction for 2013 in the Risk and Life insurance category.
The award comes off the back of Roy Morgan Research's survey of over 50,000 Australians and 22,000 business decision makers. Companies can't enter the awards or apply to be measured.
Said Brenard Grobler, Real Insurance's Head of Product and Partnerships: "We are delighted to be recognised for the second year in a row as the risk and life insurer with the highest customer satisfaction in Australia.
"The award is a tribute to our dedicated team of professionals who work tirelessly to deliver the best and most personalised service possible to our customers.
"It is a clear endorsement of our customers' appreciation for dealing directly with their insurer, and reinforces the need for a direct to consumer insurance model."
Said Roy Morgan Research: "In this new age of Social Networking, it is all the more critical for Australian businesses to understand, track and respond to their Customer Satisfaction. Only a few years ago, 'Word of Mouth' was likely to mean shared over a few drinks or a barbecue with friends. Today Facebook and Twitter could mean that your customers' opinions are shared with thousands of prospective customers, virtually immediately."
About the Roy Morgan Research Customer Satisfaction Awards:
Roy Morgan Research collects customer satisfaction ratings from ongoing Single Source surveys in Australia, New Zealand & Indonesia. (Over 50,000 consumers and 22,000 business decision-makers annually, for example.) This data is used to determine the monthly and annual winners of the Roy Morgan Customer Satisfaction Awards.
To be eligible for the Award an organisation's product or service is included within the Roy Morgan Customer Satisfaction list for Roy Morgan Single Source or the Roy Morgan Business Survey and receives a minimum sample size.
Each month, the top five organisations from the Customer Satisfaction monitor for each sub-category are published on the website.
Roy Morgan Research also awards the annual Customer Satisfaction winner for each sub-category. The winner for the calendar year is the organisation that achieves the most months with a number one ranking. In the event that two organisations tie with the most top rankings, the winner is decided by the highest overall percentage for the year.
21 Feb 2014
Real Insurance is an award-winning provider of life insurance.