Spring Time in Australia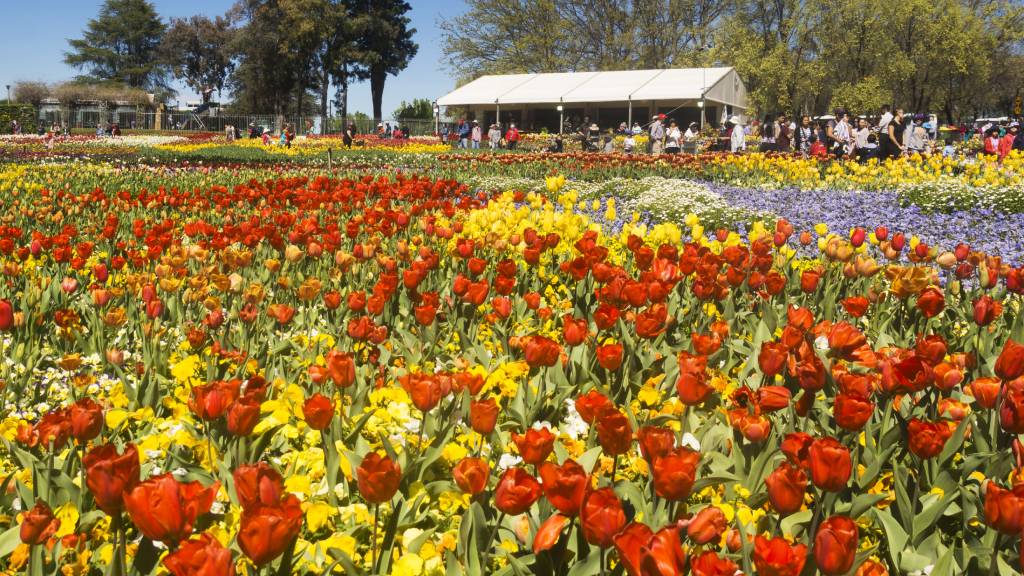 Spring may have already started according to the plants, with much early flowering happening around Australia.
In Melbourne the marsh saltbush and long flowered mistletoe are flowering early after an unusually warm start to August. The Blue Mountains Botanical Gardens in West Sydney have flowers already including magnolias, daffodils and peach trees, blooming some 3-4 weeks earlier than usual.
August has started with extraordinarily warm temperatures, coming after a record breaking mild July. Temperatures at Thredbo Snow Village have been 8 degrees above the average, and are the warmest on record this early in the year for 45 years. This mild weather is signalling that the end of winter may be soon.
To make the most of this early burst of spring, we have below some ideas for great things to do around the country this season:
Sydney
The Blue Mountains Botanic Garden in Mount Tomah is a 90 minute drive from Western Sydney. With a premier cool climate, The Blue Mountains Botanic Garden is situated in a world heritage-listed area of New South Wales featuring 40,000 different plant species. In particular, the garden is experiencing an early bloom of magnolias, daffodils and peach trees. A great day trip could be to take the family on a drive to the Blue Mountains and see the early blooming flowers plus other amazing sights such as the Three Sisters of Katoomba.
Daintree Rainforest
Two hours north of Cairns is the tropical Daintree Rainforest, the largest continuous area of rainforest in Australia. Entry points to the Daintree are via Cairns, Port Douglas, Cape Tribulation and Cooktown. At Cape Tribulation, the rainforest comes right down to the sea and meets the Great Barrier Reef, which is the only place where two World Heritage areas meet. In the rainforest you can get a bird's eye view by walking along an aerial walkway or if you'd rather keep your feet on the ground there are many hiking trails you can join and enjoy the lush greenery of the Daintree.
Perth
In Perth there are beautiful wildflowers which come into bloom in spring, with many wildflower trails to follow. In Kings Park there are more than 1,700 species of native wildflowers within its garden on the banks of the Swan River. Alternatively a great day trip from Perth is Rottnest Island which features a wide range of unique fauna and flora. "Rotto" as it is known to the locals is a 30 minute ferry ride from Fremantle.
Canberra – Floriade
Canberra's biggest flower festival Floriade, is for 30 days starting 14th September. This celebration of spring blooms will have one million flowers in Commonwealth Park and entry is free. At night, there is a ticketed event called Floriade NightFest, where light shows, live music, comedians and DJs will set up amongst the incredibly colourful flower displays.
Northern Territory – Go Fishing for Barra
Enjoy early spring in the Northern Territory by going fishing for barramundi. The Tropical top end of Australia has a pre-monsoonal 'build-up' from October to December which brings loads of barra to the waterways, billabongs and estuaries. There are many fishing hot spots around Darwin Harbour with professional anglers dropping lines on Daly River, as well as the Mary River, South and East Alligator Rivers. In Kakadu, you are not only promised incredible fishing spots but also amazing scenery including crocodiles, birds and wildlife.
Make the most of the early burst of spring by getting involved in some of the above sights and activities in Australia. If spring is inspiring you to try new things, why not check out our Top 8 Dream Bucket List Activities and discover a new passion
29 Aug 2013
Real Insurance is an award-winning provider of life insurance.